8 of Meghan Markle's Best Beauty Tricks You Probably Never Noticed
Every editorial product is independently selected by our editors. If you buy something through our links, we may earn commission.
Ever since becoming the Duchess of Sussex (and even after stepping away from royal duties), Meghan Markle doesn't talk about her hair and makeup routine or her favorite beauty products, instead focusing her energy on philanthropic work, attending special appearances, and being a mom to Archie and Lilibet. But if you look closely, there are some pretty genius hair and makeup tips you can learn from Markle that you can 100 percent apply to your own life.
For example, her first power beauty move — and one we instantly loved her for — was when she wore a messy bun to an event with Prince Harry before they were engaged, something we rarely see from the rest of the royal family. And although her hair became more polished and refined after her wedding to Prince Harry, she made sure she did the transition in her own way. By continuously and effortlessly combining royal traditions and her own style, Markle's redefined the modern updo and what it means to be an "event-appropriate hairstyle."
When it comes to makeup, Markle has always leaned toward a natural look. Even before the last few years in the public spotlight, she has had one nonnegotiable request: her freckles must be on show. The same was true when she guest-edited the September issue of British Vogue; the duchess's main request for the cover shoots was, "I want to see freckles."
It's safe to say Markle is creating her own path when it comes to royal beauty. We imagine she's picked up a fair few tips from her sister-in-law, the Duchess of Cambridge, and possibly even found inspiration from the late Princess Diana. But she's certainly created rules of her own, and luckily for us, she has provided us with plenty of tips to try out at home, too.
Read on to see some of the best beauty tricks we've learned from Markle so far.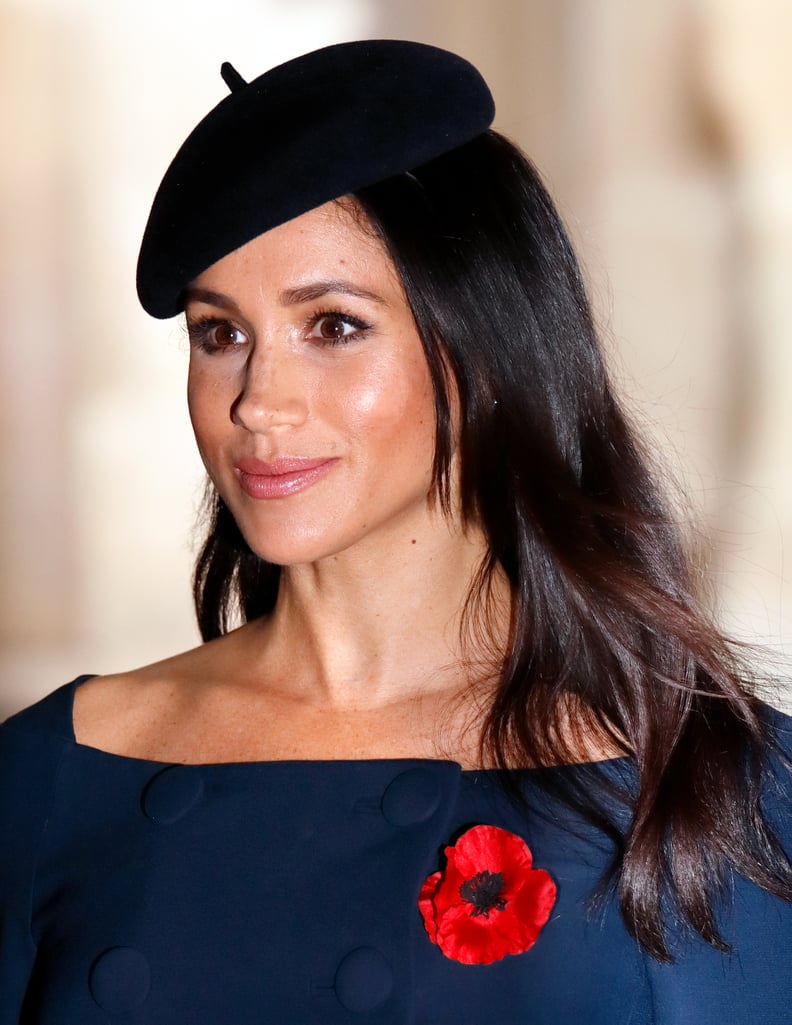 Meghan Markle Gets Tiny Trims to Avoid a Big Haircut
Much like Princess Diana, Markle chooses to get her hair cut with very small trims, rather than one big chop. Every few months or so, we notice Markle step out with a slightly shorter cut and freshly snipped layers added at the bottom and along the face-framing pieces. Princess Diana reportedly did the same thing to ensure the press attention was entirely on her charity work rather than on her hairstyle.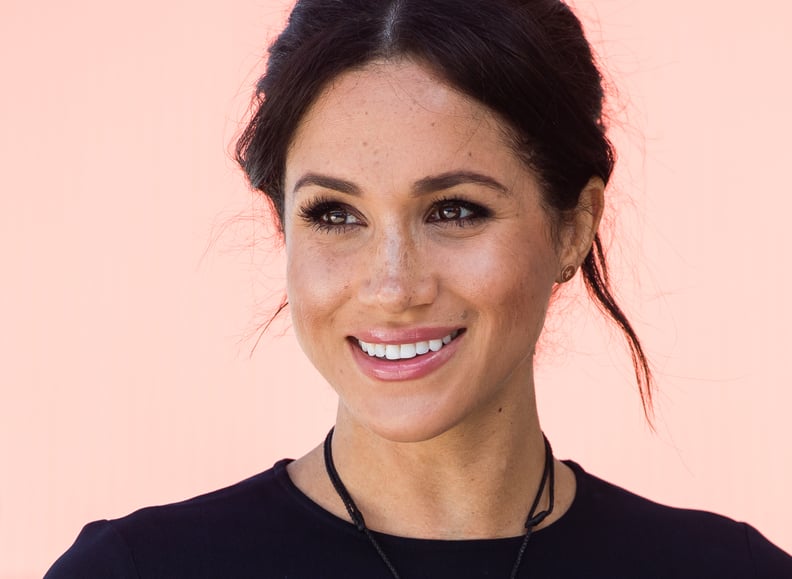 Meghan Markle Loves to Wear Lip Liner
One of the most surprising of Markle's beauty tips is her love of lip liner, which she wears in the most subtle way. She very lightly overlines her mouth with a liner that's a shade slightly darker than her natural lip color, then adds a layer of gloss on top. The trick is barely noticeable, which makes all the difference in maintaining a natural finish.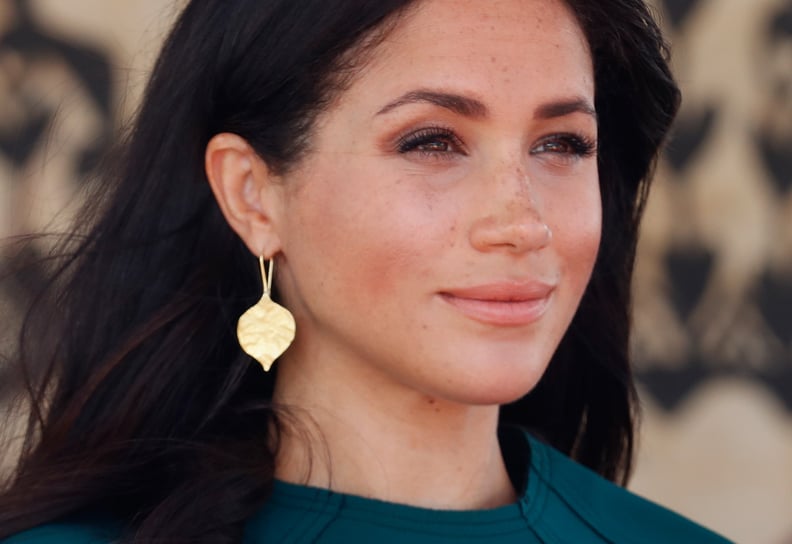 Meghan Markle's Freckles Must Be "Peeking Through"
One of Markle's most widely known beauty secrets (which we guess isn't really much of a secret anymore) is that she keeps her freckles on show at all times. This is just one of the reasons her makeup always looks super natural and fresh. According to a makeup artist who's worked with Markle on an occasion, her number one request was to make sure her freckles were "peeking through," which is exactly what she did on her wedding day. And it's not just on herself; for the recent issue of British Vogue that she helped edit, she requested all the models' freckles be seen — no Photoshop allowed. If there's one tip we love most from Markle, it's embracing what mother nature gave you.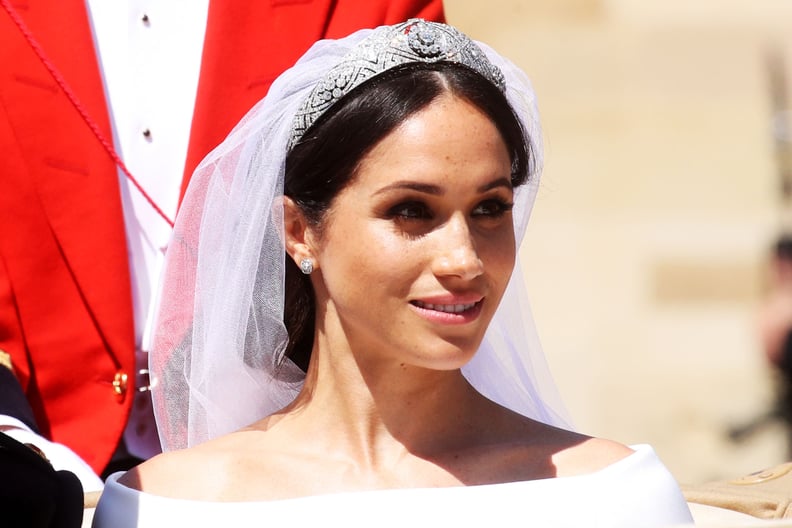 The Secret to Glowing Wedding Makeup Is in the Skin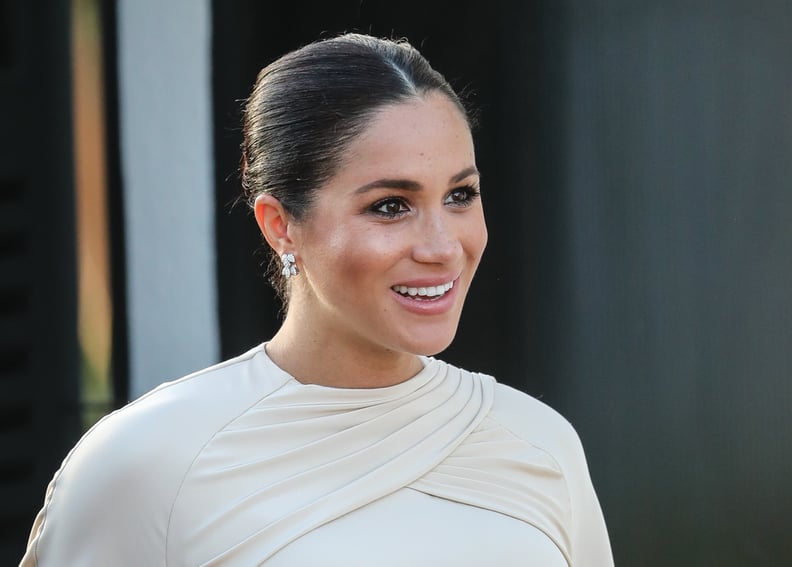 Meghan Markle Adds Eyeliner For a Special Occasion
Although Markle is all about looking extremely natural, that doesn't mean she doesn't experiment with makeup from time to time. During her and Prince Harry's tour of Morocco, she took inspiration from the country's beauty tradition of using thick kohl liner, drawing her own black eyeliner both across her lashes and along her waterlines. She's since employed this smudged-out beauty look on a few different occasions, including her interview with Oprah Winfrey in 2021.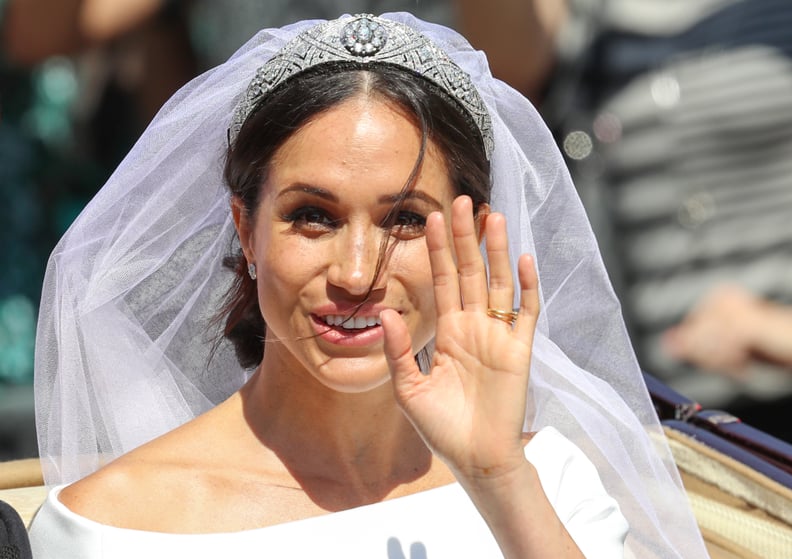 Wedding Hair Doesn't Have to Be Perfect
In keeping with her "purposefully messy" hairstyle preference, it was only fitting that the duchess wore her hair soft and slightly imperfect on the big day, which, yes, was totally intentional.
Hairstylist Serge Normant brushed Markle's hair into a low chignon with a middle part that complemented the large circular stone right in the center of her tiara. He also kept two face-framing pieces of hair loose to give the overall style a laid-back feel. Although you might not have a spare heirloom tiara hanging around your house to wear on your own wedding day, there are plenty of beautiful hair accessories and headbands these days that can help you re-create a similar vibe for your own special day.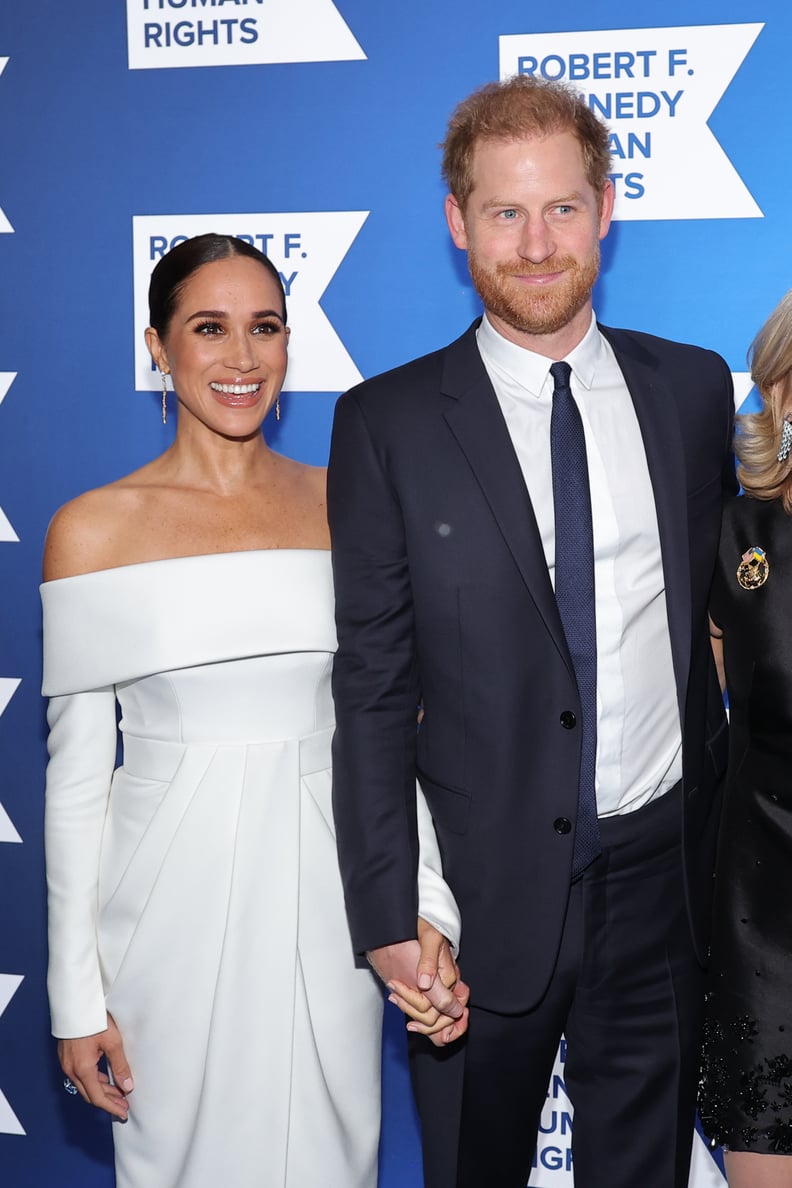 Meghan Markle Always Has Milk-Bath Nails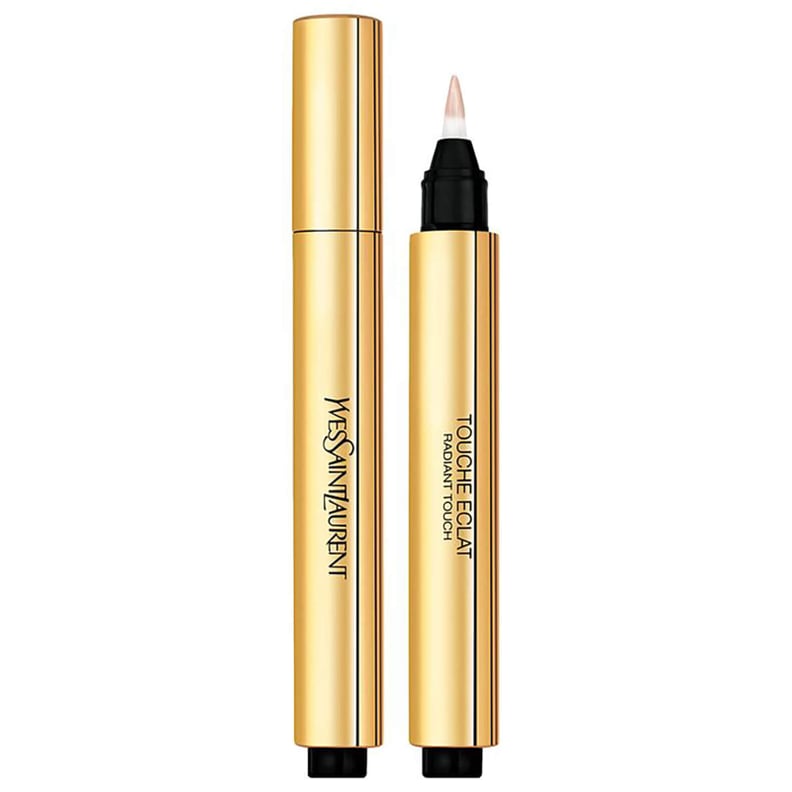 Meghan Markle's Must-Have Under-Eye Brightener Is Makeup Artist Approved
Since Markle is such an advocate for natural beauty, and of course, freckles, it's no surprise that she foregoes thick concealer and chooses something super light and brightening instead. Enter: Yves Saint Laurent Beauté Touche Éclat ($38). She revealed to Birchbox back in the day that it was her go-to for looking wide awake, "especially good when we are filming at 3am," which we can imagine still comes in handy with two kids at home.