Meghan Markle's Exact Wedding Day Manicure Shades Have Finally Been Revealed
Every editorial product is independently selected by our editors. If you buy something through our links, we may earn commission.
When it comes to the royal family and their nail polish, they're pretty picky, to say the least. In fact, the royal family are so particular on nail polish shades, it's become unspoken "royal protocol" to stick within the sheer, neutral color scheme.
It's common knowledge that Queen Elizabeth II is dedicated to her favorite Essie shade "Ballet Slippers", so when it was Meghan Markle's turn to walk down the aisle in 2018, you better believe our eyes were fixated on her fingernails. But it wasn't until two years later that we actually found out which shades she wore; so that, you know, we can run to the salon faster than our little legs can take us to go and get the same.
It has now been revealed that the duchess visited Marylebone's Dryby London, where she got not one but two different shades of CND Shellac mixed together to create an entirely bespoke hue. British Vogue reported that Markle opted for one layer of "Unmasked" with two coats of "Negligee" painted over the top. On her toes, Markle wore two coats of "Cashmere Wrap," a pink-nude hue.
The Duchess of Sussex stuck to family tradition by in keeping with the neutral pink color scheme with her bespoke bridal manicure. However, being the royal "rule breaker" (which we love her for), she chose a more opaque hue to give it her own spin.
The dreamy combination has been under wraps until now, but with the secret out, we bet requests for this combination will skyrocket. We're holding out hope that CND will create a new shade inspired by Markle's bridal look.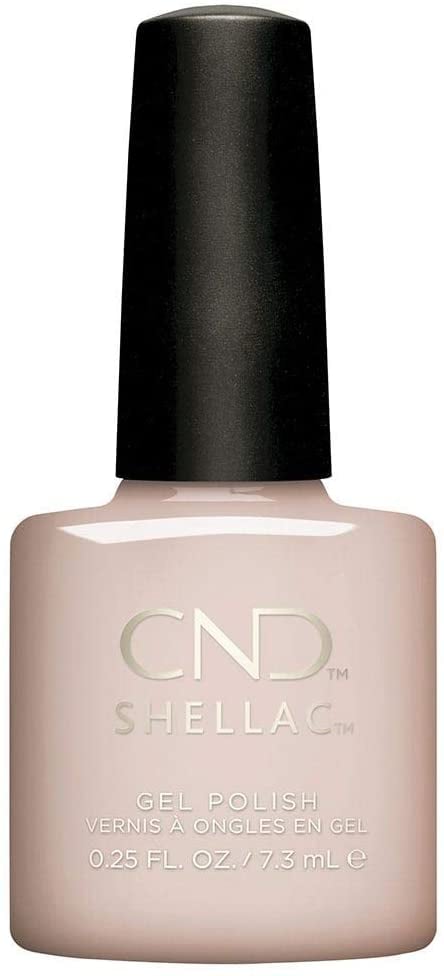 CND Shellac - Cashmere Wrap