As POPSUGAR editors, we independently select and write about stuff we love and think you'll like too. If you buy a product we have recommended, we may receive affiliate commission, which in turn supports our work.
Hi, my name is Morgan, and I love lip balm (like, never-leave-home-without-it kind of love). Even when I don't leave home, you can find me sheltering in place with my whole family . . . of salves and sticks. I feel reassured knowing my little babies are tucked into coat pockets, scattered throughout each room of my apartment, and waiting inside my bags, too.
I have my favorites (with their twins and triplets out and about), but it's been 40+ days since I've proudly shown any off in public. After all, it's impossible to put on lip gloss while also wearing a protective mask, and I'm worried my balm will get smeared inside the mask when I put it on before leaving home instead. Now, I'm still using these products indoors, but my lips feel more chapped than ever before, and the stress that leads me to chew my lips, which then leads me to put gloss on as a deterrent, is off the charts.
All of that led me to the new Milk Makeup Melatonin Overnight Lip Mask. I typically use a heavier treatment at night anyway but, after night one, my lips felt smoother and softer, and this actually helped my evening routine in ways that have nothing to do with beauty. Find out how this lip mask did that big job and why I've welcomed it into my family, ahead.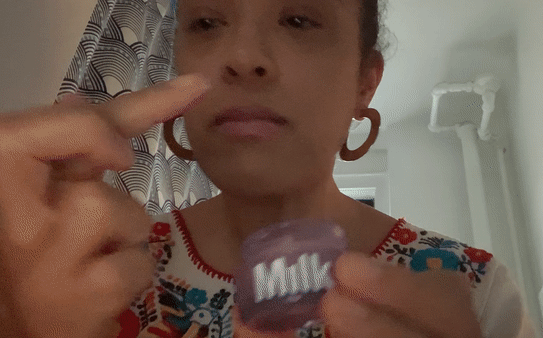 First Impressions of the Milk Makeup Melatonin Overnight Lip Mask
To apply this Milk Makeup Melatonin Overnight Lip Mask, I first used a scoop from an empty moisturizer, but soon realized I liked the feeling of rubbing it on my lips. (If I washed my hands and didn't double dip, it wasn't that much different than using a washed scoop anyway.)

This hydrating, hyaluronic-acid-rich mask felt very creamy and buttery (and not tacky or waxy) between my fingers. It started off with a really nice shine, but that didn't last (a good thing since then it didn't get all over my hair and pillow). I'm not sure my lips looked plumper, but they felt fuller and softer as I smacked them together.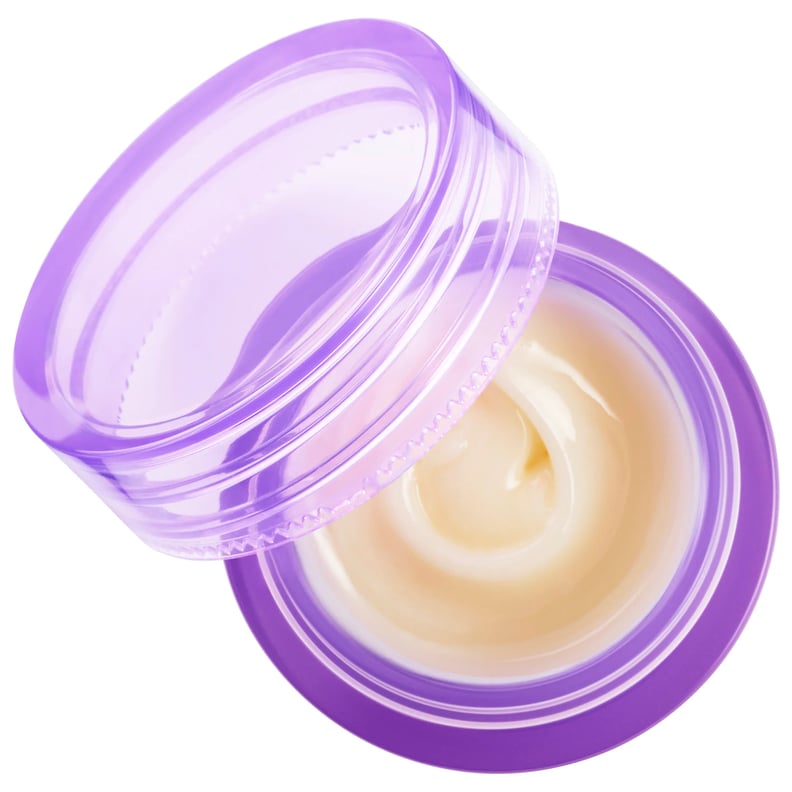 Lasting Effects of the Milk Makeup Melatonin Overnight Lip Mask
Beyond how that mask made my lips look and feel, there were other noticeable and less noticeable ingredients inside that I just may have loved even more. The star of this Melatonin Overnight Lip Mask ($22) is definitely its lavender essential oil. When I put it on, it smelled just like the lavender pillow spray I use nightly, but seemed to last even longer (probably due to the proximity of nose to mouth). I didn't notice any discernible taste to this, neither from the lavender nor its antioxidant berry blend.

Next, there's chamomile extract inside the mask so, while it's not exactly the same thing as enjoying a warm cup of tea before bed, I'm still getting the benefits as this plant is now directly soothing my lips.

Finally, there's the melatonin, something I've taken (in tablet form) to help with sleep in the past. I didn't know there was a topical option and, while I can't guarantee this lip mask made me fall asleep quicker, the combination of all three things definitely got me into a calm head space before bed — and made it a welcome addition to my nightly routine and lip balm family.