The Biggest Nail Art Trends Around the World Will Make You Feel Like a Globetrotter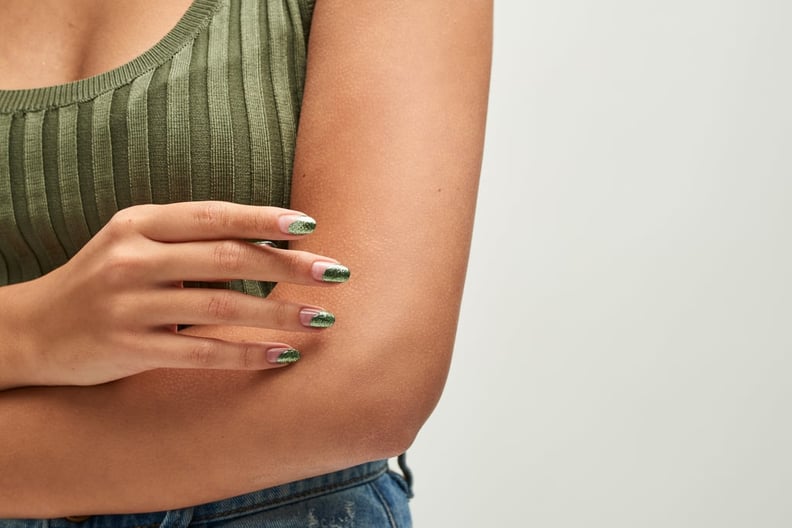 Courtesy of Paintbox
Courtesy of Paintbox
In between the croissant holding in Paris, the kangaroo feeding in Sydney, and the "noraebang" mic dropping in Seoul, it can be easy to miss the one thing that differentiates a hand in one city from the next: their nails. But consider this permission to stare, because you'll find more nail art and polish inspiration from around the world than there are seats on a Stratolaunch aircraft — and it's enough to launch your boring old manicure into the stratosphere.
We've got the proof. From the negative space designs flooding the streets of South Africa to sticker nail art gaining popularity in the UAE, there are plenty of new looks to try this season. To help us break them down, we've asked the pros to share the biggest trends taking over their respective towns right now — because that intel is a little trickier to navigate with Google Translate.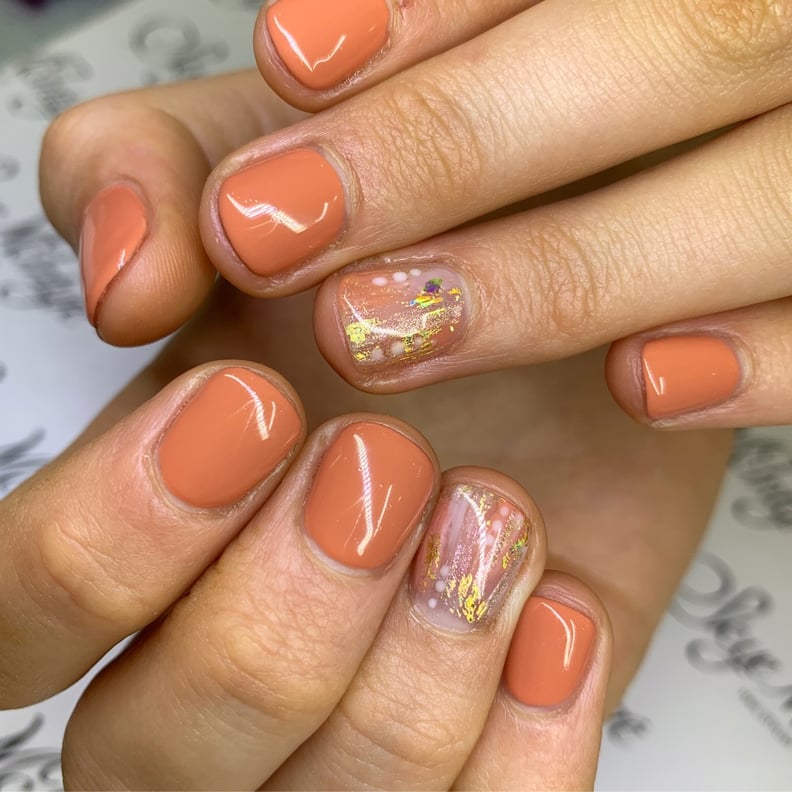 Nail Art Trend in Sydney, Australia: Abstract Metallics
Australia has officially entered the Spring season, and Sydney-based nail artist and CND education ambassador Sky McIntyre has noticed people drop the darker polish shades in lieu of brighter colors almost instantly.
"I am finding they love mixing up their bright manicures and choosing a matte finish, which makes the color pop," she said. "Abstract manicures have also been very popular, and I have been adding in different colors with a splash of metallics. This is trending due to our change in season. Sydney heats up very quickly now, we are having 30+-degree days — 86 Fahrenheit — and we spend more of our days outside, enjoying the sun, surf, beaches, cafes, socializing, and longer days."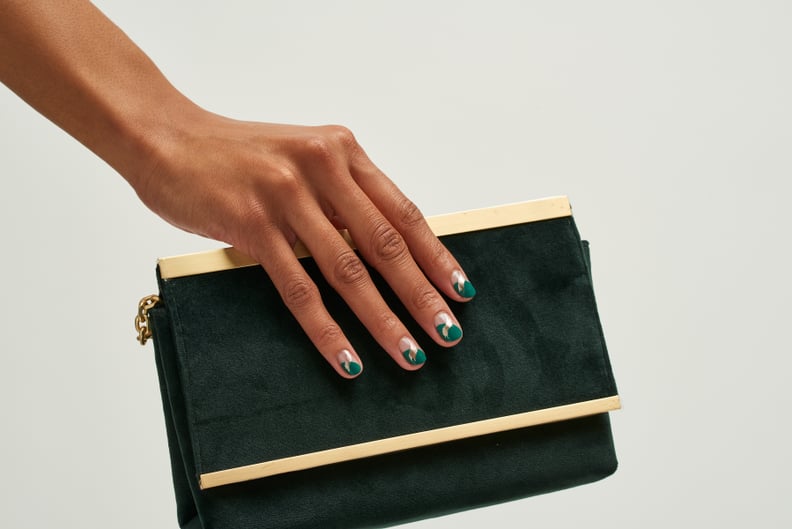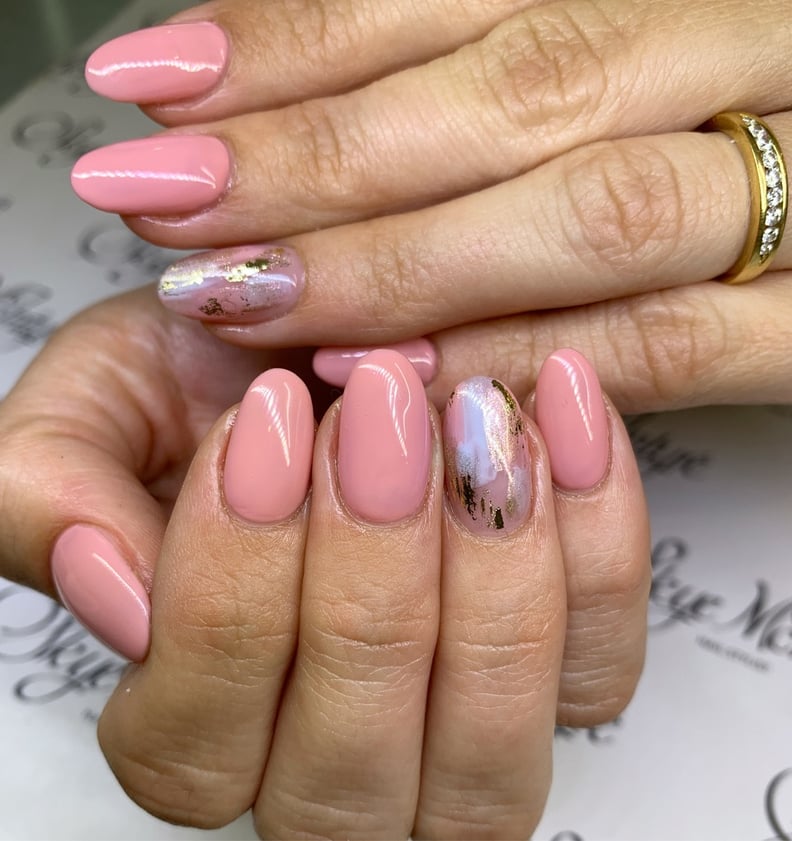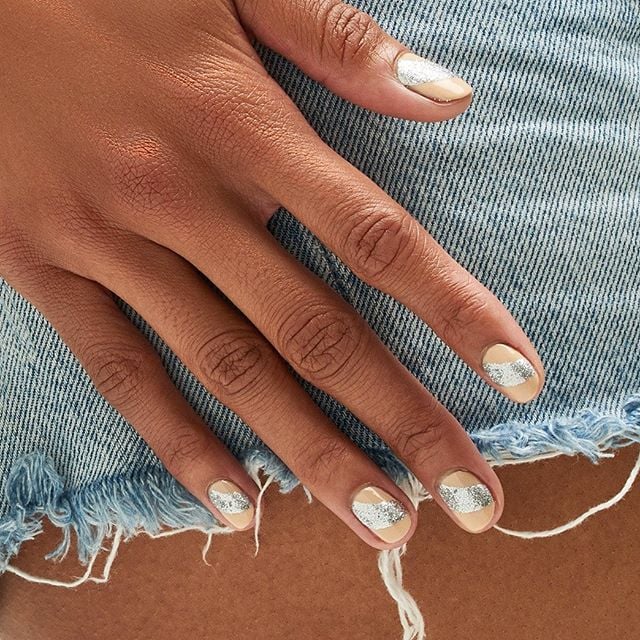 Nail Art Trend in Seoul, South Korea: Lipstick Shape
One of the biggest trends to come from Seoul is a totally new form of nail art — and it's all about the shape. Seoul-based nail artist Park Eunkyung dubbed the trend "lipstick-shaped nails," and the slightly slanted tips are typically filed onto the tips of extra long nails.
Park recently told POPSUGAR that she found her inspiration for the shape at a photo shoot: "As I was working at a photo shoot for a cat's eye-shaped sunglasses, I thought it would be interesting to shape my nails into that shape and gave it a try," she said. "It turned out like a lipstick shape, so I did it on my nails immediately."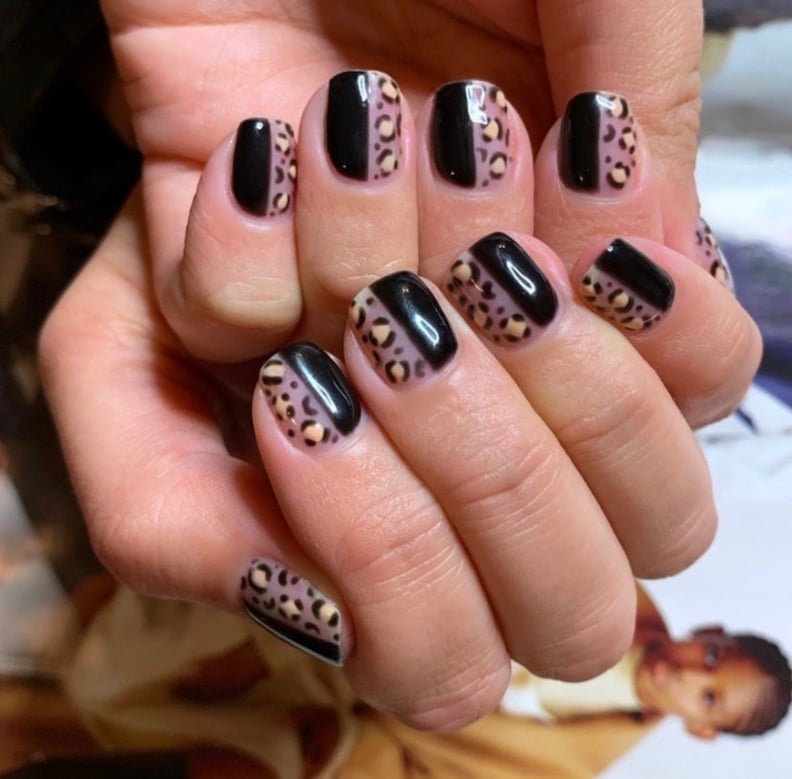 Nail Art Trend in London, England: Print Blocking
London-based nail artist Sadie Jordan, who works with startup Beautystack, recently told POPSUGAR about the "print blocking" trend: "A simple half animal-print nail is a playful take on a classic color-blocking design," she said. (Note, you can also use another print design if animal spots aren't your style.) "Combining this with some negative space will add a clean and futuristic feel to the nail design."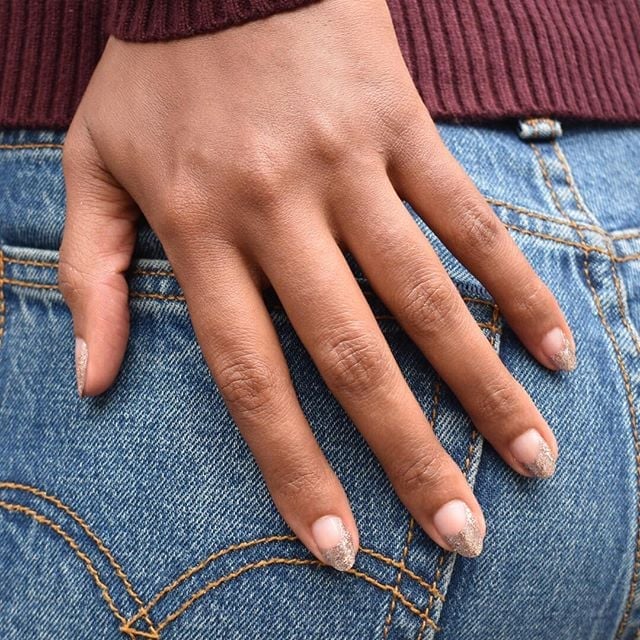 Nail Trend in USA: The New French Manicure
In the states, you can't swing a nail polish bottle without hitting someone requesting a french manicure at the salon. The trend of the early aughts has been getting a 2019 spin, however, with people asking for colored tips, "deep" iterations, and metallic details (like the kind shown here). No matter how you play it, we have a feeling this one is here to stay.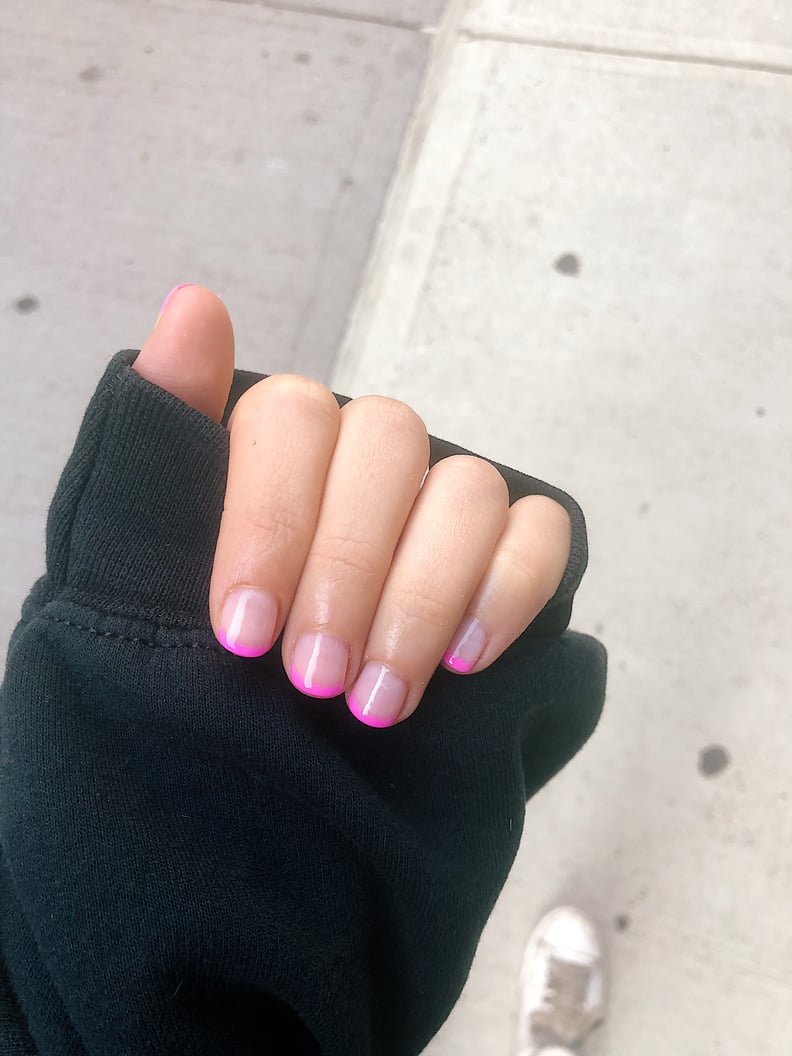 Nail Trend in Cape Town, South Africa: Negative Space
"Most of my clients love doing abstract nails with a clear base as their nails will last longer in between appointments," said Minell, a Cape Town-based nail artist. "These negative space nails have a clear background, so I think they love that it doesn't show a regrowth. It also lets them show a fun side of themselves no matter the industry they are in. My clients wearing these types of nails are makeup artists, doctors, and even high-end lawyers."
Nail Art Trend in Bangkok, Thailand: 3D Nail Art
Everything about Thailand — from the gold-plastered temples in Bangkok to the islands that look like they were plucked from a desktop screen saver — can seem too picturesque to be real . . . even when they are. That theme feels carries over to the country's biggest nail trend, too. Artists at the Bangkok-based Glitterati Nail Lounge told POPSUGAR they have been seeing a surge in popularity with 3D nail art designs. The most common requests? Flowers, branches, and leaves, all inspired by Fall's biggest themes.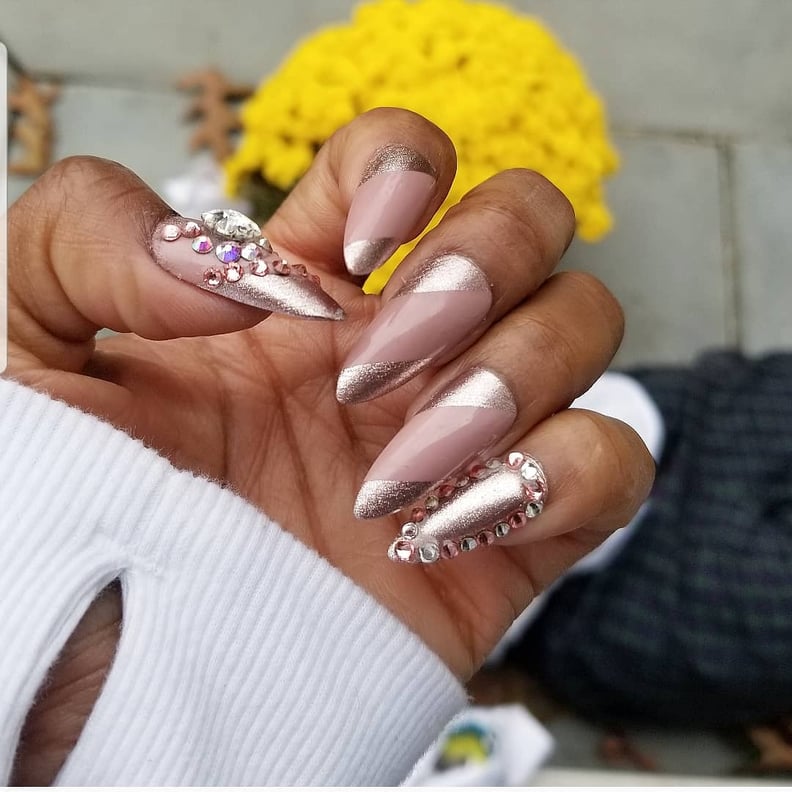 Nail Art Trend in Paris, France: French Rose Glow
The French are already known for their certain je ne sais quoi, but the country's polish of choice at the moment really drives home that point: "The trend in Paris is a really light pink-nude color, like a touch of transparency and different pink intensity, depending on the skin color," said Christian David, Paris-based CEO of French nail brand Kure Bazaar. "It is always chic and very clean-looking on nails. It's easy to wear with jeans when you want to look cool or can be very sophisticated with dresses. It almost looks like nothing, but is always beautiful."
Nail Art Trend in Abu Dhabi, UAE: Stick-On Nail Art
The perfect busy-person solution to nail art is what's ruling salons in Abu Dhabi: sticker designs. "UAE is a very fast-paced country, and Abu Dhabi has seen a tremendous trend in simplistic designs that are easy and quick to replicate," said Maryna Kim, nail educator at Sisters Beauty Lounge. "People are constantly on the move and most clients prefer to not spend the whole day at the salon, so it's the quick stick-on nail designs that are very popular but also look trendy. At Sisters, we use the brand E.MI Design for nails. With this product we are able to create a wide range of styles to bring out your personality. These can range from classic, fun, wedding, and more."
She added, "What's great about these are that they don't have to be hand-painted and have a quick application so they are able to get desired designs without having to spend so much time to get it done. The designs take maximum 10 minutes for two nails and a dry manicure is 15 minutes."