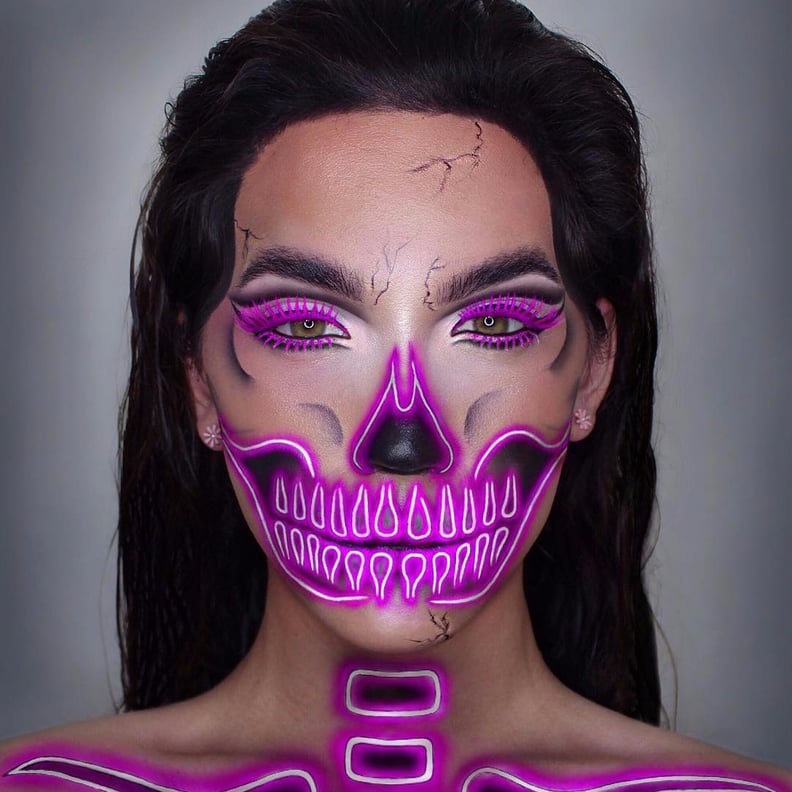 When the neon trend hit our feeds, we were seriously into the extraterrestrial looks. Makeup mavens made the illusion of neon lights by carefully painting white and neon colors to make their features beam, creating a mesmerizing outcome.
But of course for Halloween, eyeliner and lip art isn't enough, so Instagram users have taken the trend a step further to create neon skeletons. If you want to look literally lit this spooky season, grab your white and neon liner and get painting.
Read on to see some of the best neon skeleton looks to turn yourself into an intergalactic beauty.