I Tried Nuxe's "Waterless" Products and Found My New Favorite Aluminium-Free Deodorant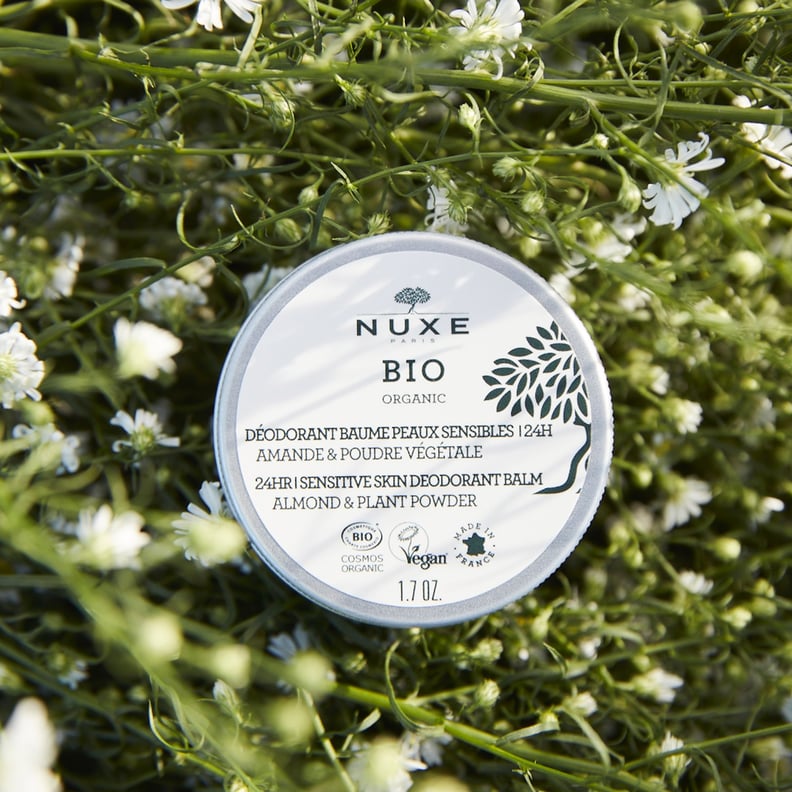 Nuxe
As POPSUGAR editors, we independently select and write about stuff we love and think you'll like too. If you buy a product we have recommended, we may receive affiliate commission, which in turn supports our work.
Nuxe recently released a range of "waterless" products.
The range is a step in the right direction toward better sustainability in beauty.
They are considered "waterless" because the products are formulated with either no water or very little water during production.
Fixing the beauty industry's massive waste problem should not fall solely, or even primarily, on the consumer. Rinsing out and recycling your empty bottle of face wash and separating the nonrecyclable pump is important, yes, but it has to be up to the brands to make systemic changes and governments to step in with regulations to solve this urgently important issue. Nuxe's new "waterless" products — part of the brand's Bio Organic range that was introduced in 2020 — is one (very) small step in helping address the problem, but it's a step in the right direction.
Founded in 1991, Nuxe is a luxurious French pharmacy brand that has always been committed to protecting the environment. British and American beauty editors have long been nabbing Nuxe goodies to bring home every time they go to Paris on holiday. The Nuxe Bio Organic line took that commitment to nature one step further with a collection of vegan and Ecocert-certified organic skin-care products. Packaged in jars made of up to 90 percent recycled glass, the formulations — which are all made in France — prioritize locally produced ingredients and sustainable supply networks.
The brand calls its five new additions to the Bio Organic range "waterless" because they use either no water or very little water during the formulation process. The cleansing oil and the balm deodorants (available in two versions) are formulated with zero water, whilst the two rich soaps are solid cleansers that require very little water to create. And because the products don't contain water, they require less packaging; that means not only are the products not overusing a valuable resource, but they're also producing less waste once purchased.
Intrigued — and always looking for ways to make my beauty routine more sustainable — I decided to give the range a go for a couple weeks. Keep reading to get my honest thoughts on the "waterless" products.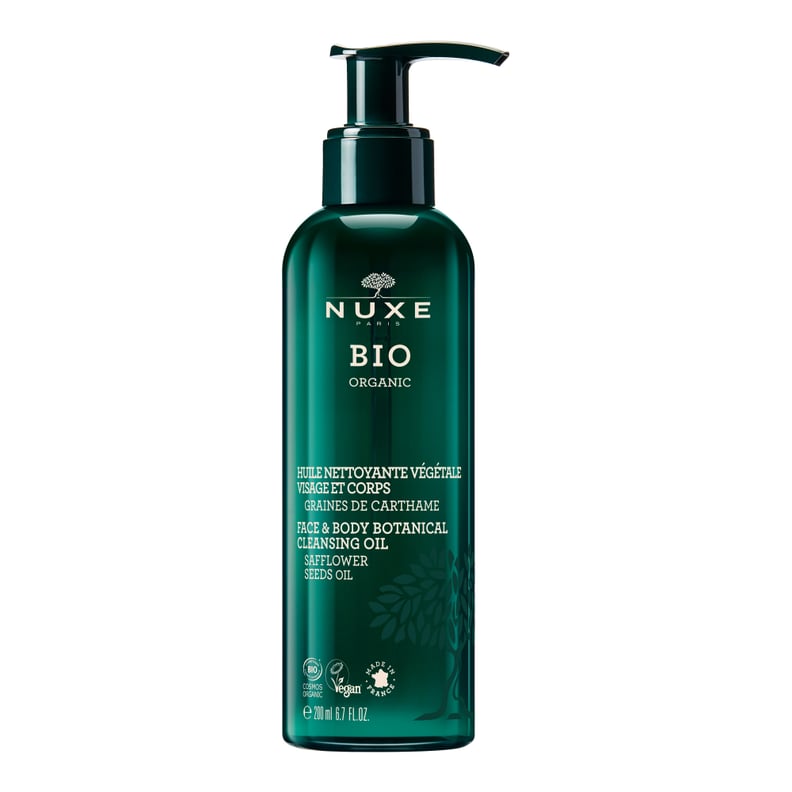 Nuxe Botanical Cleansing Oil
Nuxe is known for making some really beautiful oil-based products. Before the e-commerce boom that's allowed you to buy a majority of international products online, the brand's Huile Prodigieuse Multi-Purpose Dry Oil was one of those products I always used to pick up at the French pharmacy to bring back home.
The new Nuxe Botanical Cleansing Oil ($26) doesn't disappoint. I used it mainly as a face oil — although you can use it all over your body as a shower and shaving oil, too — and it does a great job at breaking down and washing away all of your makeup. The orange-blossom scent is refreshing yet subtle, and the sunflower and safflower oils used in the formula leave your skin ridiculously soft long after you've rinsed it off.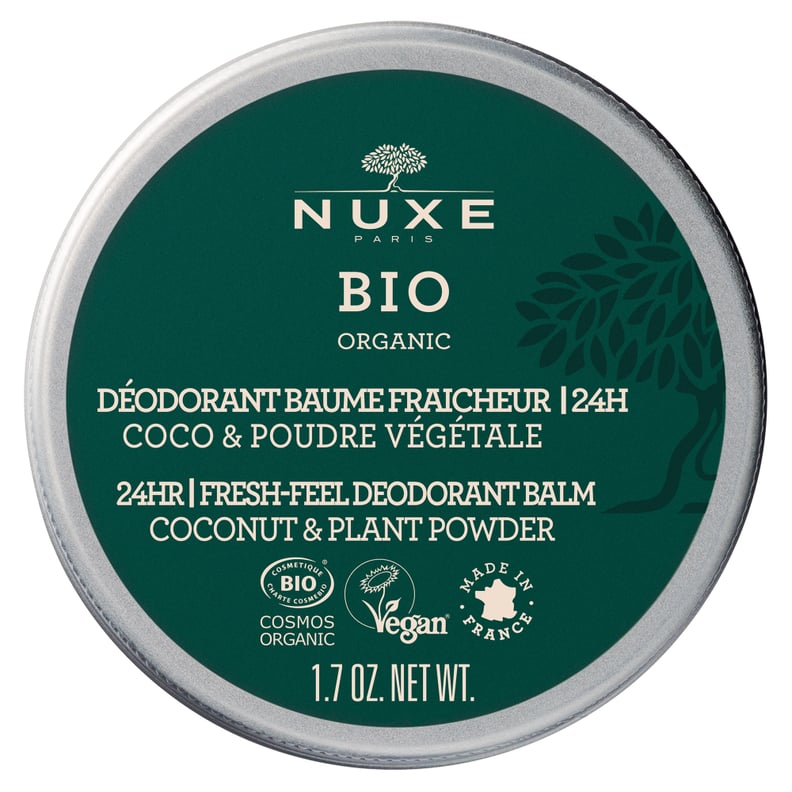 Nuxe 24H Fresh Balm Deodorant
Initially, the Nuxe 24H Fresh Balm Deodorant ($10) was the product I was least excited to try. Despite my best efforts, I find that most aluminium-free deodorants don't do much for me — I usually end up feeling not so fresh by the afternoon. I've tried dozens of formulas, and only one or two of those have actually helped keep me smelling good throughout the entire day.
Well, to my great surprise, I can now add the 24H Fresh Balm Deodorant to that short list. Sure, the fact it's a balm is a faff since you have to rub it on with your fingers, but I couldn't believe how well the coconut-oil-spiked formula worked at blocking odor. Not only that, thanks to the fact it has a base of cornstarch, it also kept my armpits feeling dry, even after I spent an entire day vigorously cleaning my flat. Needless to say, I'm hooked.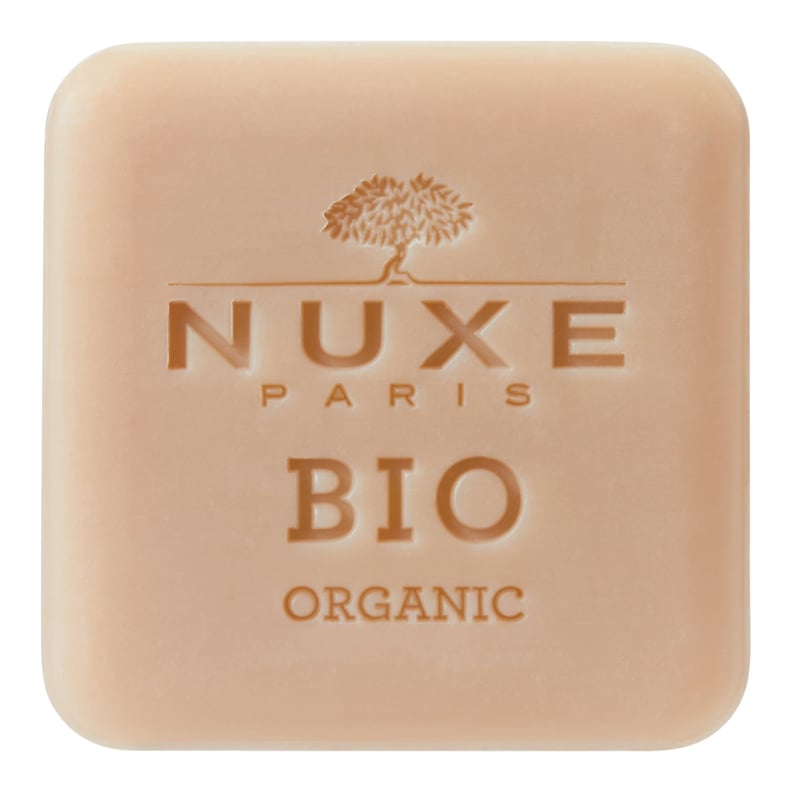 Nuxe Gentle Surgras Soap
Made using a traditional manufacturing process by a soap maker from Provence, the Nuxe Gentle Surgras Soap ($13) can also be used for face and body. To keep from stripping your skin, the soap contains organic camelina oil, which is rich in omegas 6 and 3 — essential fatty acids that help hydrate and soothe the skin, as well as reinforce and smooth the skin's surface.
I used the Gentle Surgras Soap and liked it best as a body wash in the shower. It leaves skin feeling super clean and does a great job at taking off makeup, but I found it a touch too drying for the combination skin on my face.