Ole Henriksen Review
Secret's Out! These Are the 3 Skincare Products I Use to Give Everyone Major Glow Envy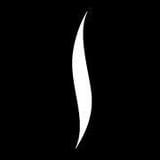 Rumor has it that this Gen Z beauty editor's skin has been looking better (and more glowy) than ever. We've partnered with SEPHORA X OLEHENRIKSEN to spill the tea and share the products behind her glow.
"You are literally glowing." This is a compliment I constantly hear passed around, see in the comments section of other people's YouTube videos and Instagram posts, and have often given to other people. When it comes to my own skin, however, I've never quite felt like I could relate.
Sure, it's easy to pack on highlighters or finish off my makeup with a dewy spray, but I'm talking about that glow-from-within no-makeup type of radiance. My complexion has always seemed dull by comparison. Then I changed my skincare routine. Enter Olé Henriksen and a trio of game-changing formulas.
The products in question? A glow-boosting, dark-spot-treating toner, a vitamin C-infused gel moisturizer, and a PHA-backed mask that functions as an at-home facial. Advertised as a sure-fire way to give your skin a "glow that starts rumors," things sounded pretty promising from the get go, but even still, I wasn't prepared for the actual (read: incredible) results. Ahead, I'm breaking down all three formulas — what they do, how they work, and why I've started calling them my ride or dies.
My skin is sensitive and moody; it can get irritated easily and is extremely reactive to stress, weather, and the like. Lately, it's been majorly flaring up in the form of an acne cluster on my right cheek, plus single spots scattered around my face. Each time a blemish heals, a new one appears, and I've been left with dark spots galore — something my skin is extremely prone to.

Luckily, the Glow 2OH Dark Spot Toner is made to tackle exactly that, all while boosting radiance and soothing skin. A mix of high-potency AHAs (glycolic and lactic acids, specifically), witch hazel water, and natural extracts like lemon and sugar cane are to thank for that. After using it daily morning and night, I've noticed a major improvement in my skin. Not only have my breakouts practically come to a halt, but the overall tone and texture of my skin is better. At a recent video shoot, the makeup artist was quick to comment how smooth my skin looked since the last time we'd worked together. Major win.
If glowing skin is your goal, vitamin C should be at the top of your ingredient priority list. It's well-loved in the beauty world for its ability to brighten and even your complexion. Thankfully, it found its way into my newly minted routine in the C-Rush Vitamin C Gel Moisturizer — a product I'm certain will never leave my skincare rotation.
On a basic level, this peach-tinted formula smells amazing (think dreamsicle ice cream bar) and feels even better (lightweight but hydrating and not slippery at all). Three sources of vitamin C help instantly illuminate and nourish the skin, while targeting fine lines and wrinkles, firming, and smoothing over time. I particularly enjoy using it in the morning — right before putting on makeup — so I have a nice glowy, hydrated base.
To round out this skincare trifecta, allow me to introduce you to the PHAT Glow Facial Mask, which is essentially a trip to the spa in a single (and very cute) bottle. I'm not sure I've ever used a product with such a fun and unique texture; the mask pumps out in a pale pink shade but quickly turns white as you massage it onto your skin.
Aesthetics aside, this PHA (polyhydroxy acid)-infused mask has serious skin benefits. Similar to a facial, it chemically exfoliates, illuminates, and brightens, leaving my skin feeling supersmooth and clarified, but still well hydrated. It's meant to be applied (up to) twice a week for 15 minutes, so I typically opt to include it as part of my nighttime skincare routine — whether I'm heading to bed after or using it to prep my face for a night out.
While I saw nearly immediate results with these products, over a month of using them has shown some serious improvements — and elicited the response that the brand's "glow that starts rumors" tagline suggested I might receive. I've had several friends mention how glowy my skin looks and Instagram followers slide into my DMs asking about my skincare routine. Even I can tell my skin looks and feels different when I wake up in the morning and take all my makeup off at night. Although I certainly wasn't compliment fishing, it feels good knowing my skin is in much better shape and finally glowing on its own.
Credits: Art Director: Colleen Lennon; Photographer: Matthew Kelly; Producer: Andi Nash; Wardrobe: Katie Graner; HMU: Elayna Bachman; Design: Rebecca Joy