Olivia Wilde Gets Tattoos of Her 2 Kids' Names on Her Wrists
Fans of Barely There Tattoos Will Appreciate Olivia Wilde's Latest Additions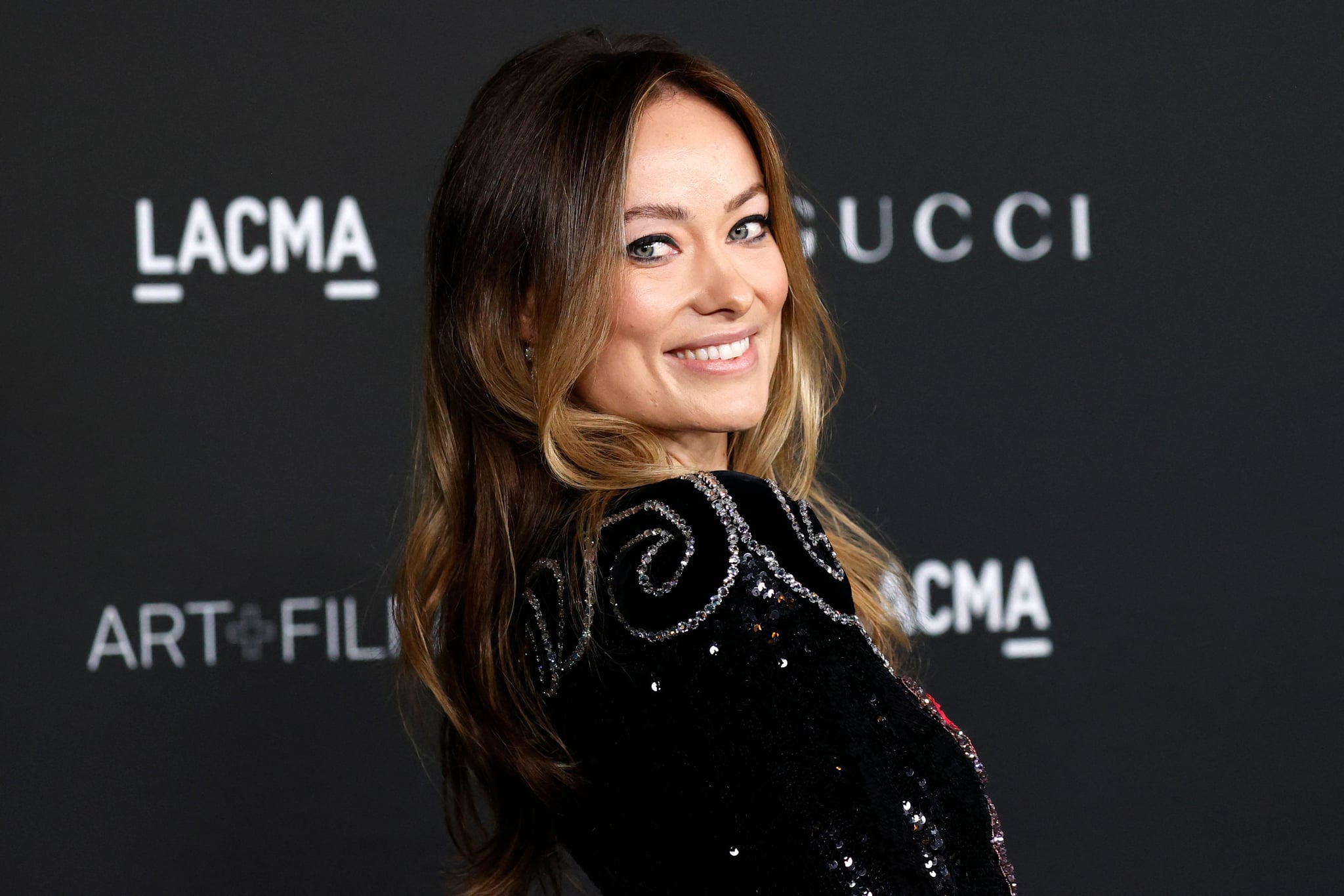 Image Source: Getty / Michael Tran / AFP
Olivia Wilde debuted two new wrist tattoos of her kids' names.
The actress and director has a few other tattoos, including a celestial design on her forearm.
Wilde's new ink is by celebrity tattooist Dr. Woo.
Could Harry Styles's proclivity for tattoos possibly be rubbing off on Olivia Wilde? Because she just added two more to her collection this week, and they're unbelievably sweet. The Don't Worry Darling director visited celebrity tattoo artist Dr. Woo to have the names of her two kids — Otis, 7, and Daisy, 5 — inked on her outer forearms. Both are written in lower-case script and located just above her wrists, with Otis on her right arm and Daisy on the left. The cursive font is thin and dainty as can be, which Dr. Woo has become known for.
This isn't the only time Wilde has paid tribute to her family members with a sentimental tattoo. She also had an intricate constellation inked on her right forearm to celebrate her son's fourth birthday, and the phrase "All love, A" in typewriter font on her left inner wrist is a nod to her late uncle Alexander. Admire her delicate tats below, then check out our favorite tiny wrist tattoo ideas for more inspiration.