Ouai x Byredo Leave-In Conditioner Review
No Ouai: Ouai and Byredo Are Back With Another Beautiful-Smelling Hair Product Collab
As POPSUGAR editors, we independently select and write about stuff we love and think you'll like too. If you buy a product we have recommended, we may receive affiliate commission, which in turn supports our work.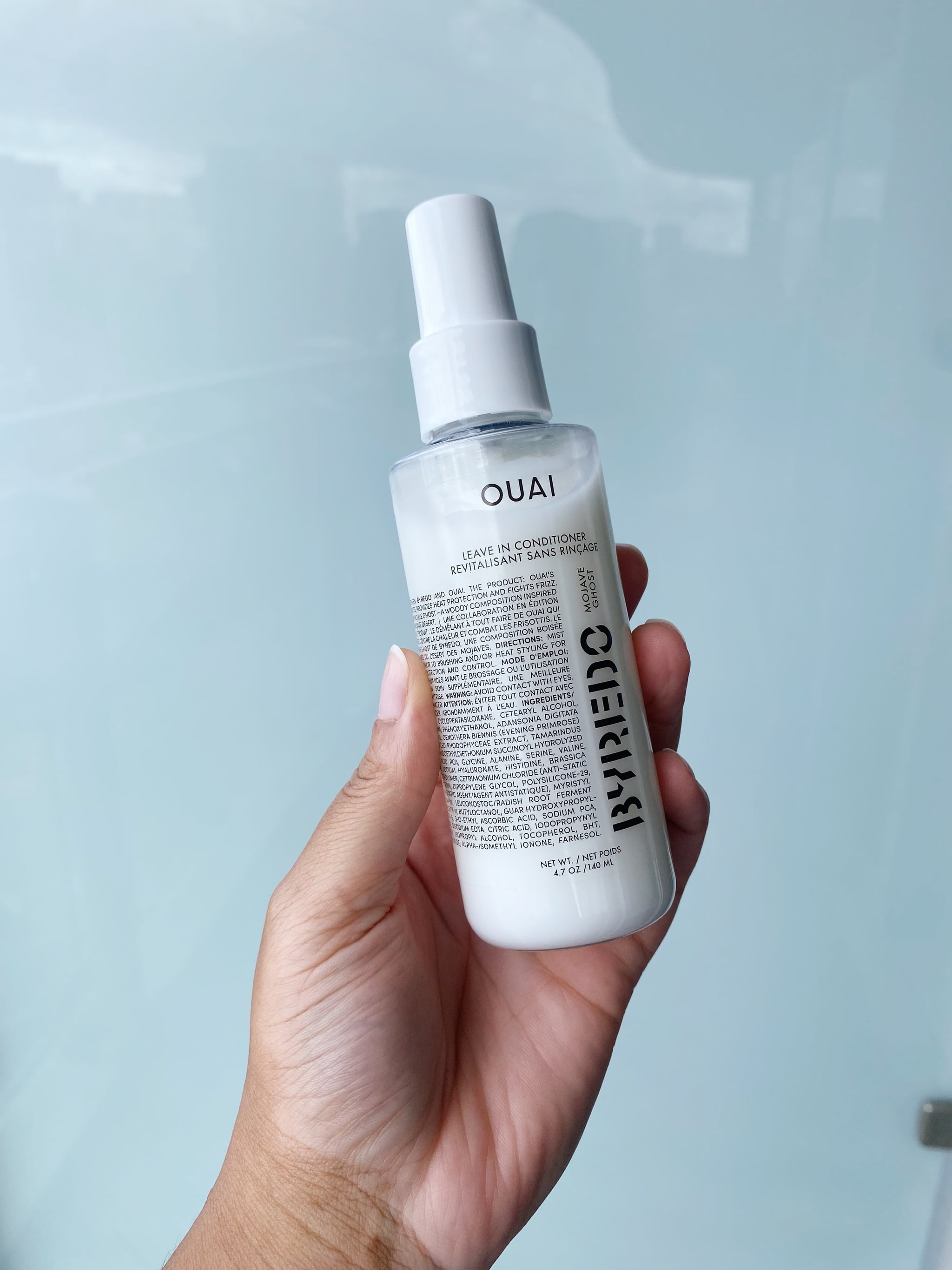 What's better than two sensational beauty brands teaming up for a collaboration? When they team up for a second time. That's right, months after the release of the Ouai x Byredo Dry Shampoo, hairstylist Jen Atkin and Byredo founder Ben Gorham (aka the beauty dream team) are back with the launch of the limited-edition Ouai x Byredo Leave-In Conditioner, which, like the dry shampoo, features the fragrance brand's gorgeous Mojave Ghost scent. "It was my dream to be able to do something with Ben and Byredo," Atkin told POPSUGAR back in 2020 ahead of the first launch. We can't even imagine her excitement for this latest release.
The Ouai x Byredo Leave In Conditioner ($26) takes Ouai's well-loved hydrating spray — which helps to detangle, hydrate, and smooth your hair — and infuses it with Byredo's best-selling Mojave Ghost eau de parfum, a light, woody-yet-metallic fragrance that's inspired by the wild and arid beauty of the Mojave Desert. The scent combines notes like ambrette, magnolia, sandalwood, violet, cedarwood, and musk to leave you smelling and feeling fresh from head-to-toe.
When it came to the launch of the Ouai x Byredo Dry Shampoo, which elicited rave reviews, I knew purchasing it would be impractical due to the fact that I (and many other people with curly and Afro hair types) don't tend to use dry shampoo, as it can strip away moisture in the hair, leaving it to become dry. I jumped at the chance, however, to try the leave-in conditioner as it's a more inclusive product. I've been testing the limited-edition spray for over a week now, and I'm happy to report that this collaboration is not to be missed. Instantly, on my first spritz, I was blown away at just how beautiful the scent of Mojave Ghost was.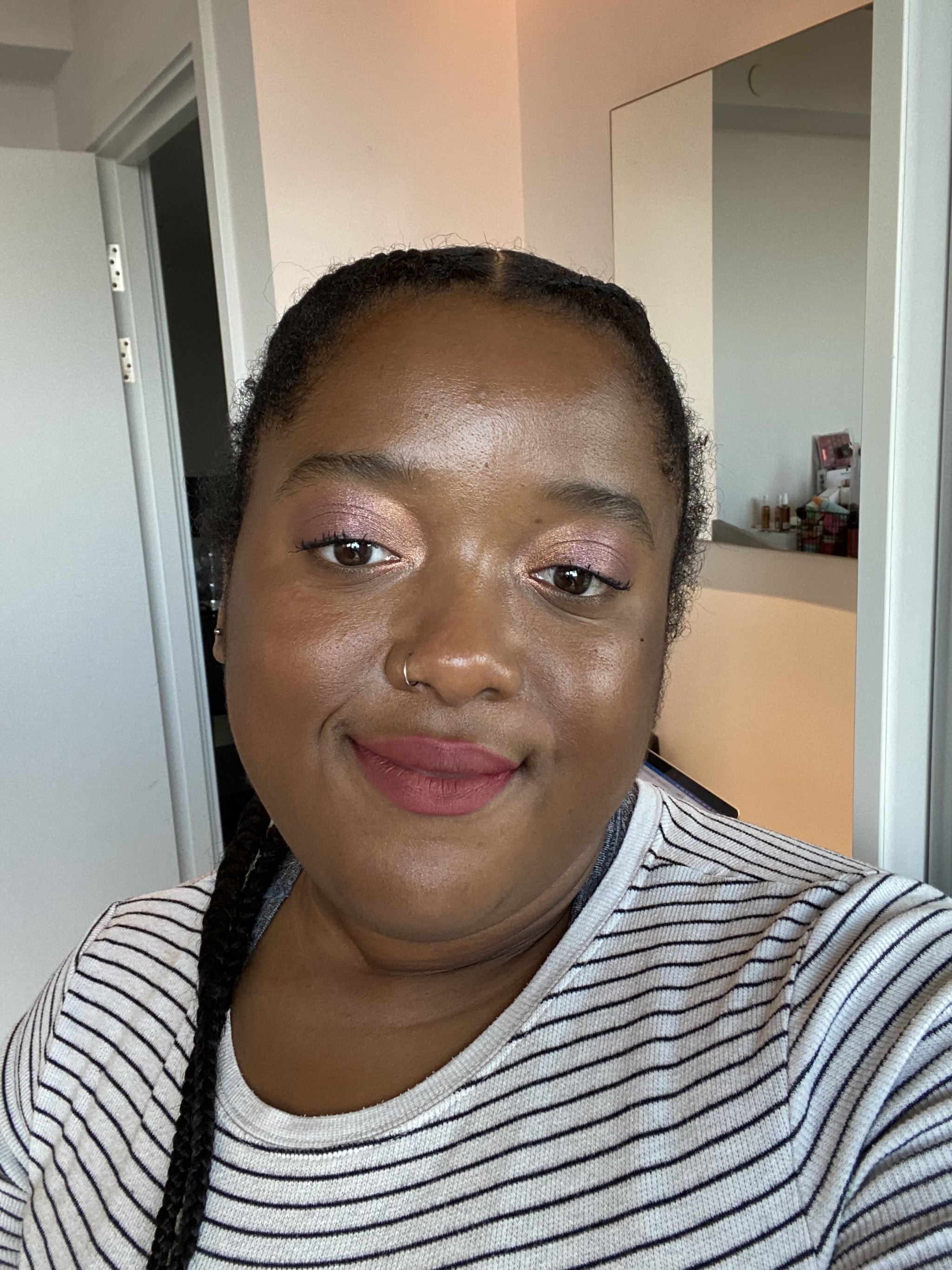 I've used the leave-in conditioner during two different hair stages: first, when I had my hair out naturally, two days after my wash day so it was dry. I sprayed the bottle liberally throughout my hair and my strands were hit with instant moisture. A few days later I got my hair cornrowed into two big plaits with extensions; when my hair is either braided or cornrowed, I tend to use more leave-in conditioner than usual to keep my hair feeling hydrated and looking as fresh as possible. One thing I'm really fond of with the leave-in conditioner is that it doesn't feel greasy or sticky on the hair. I also really like that I can just spray and watch the formula absorb into my hair within seconds without having to rub it in myself — and without it leaving any product residue behind.
All in all, the Ouai x Byredo Leave-In Conditioner gets a massive thumbs up from me due to the fact that the formula is truly hydrating for Afro hair types like mine, and of course, because it features the GOAT (greatest of all time) Mojave Ghost scent (my hairstylist even complimented me on the smell of my hair!). If it sounds right up your street, you better be quick because it's sure to sell out fast.
Rating:
The limited-edition Ouai x Byredo Leave In Conditioner is available to buy now at Sephora, theouai.com, and byredo.com.