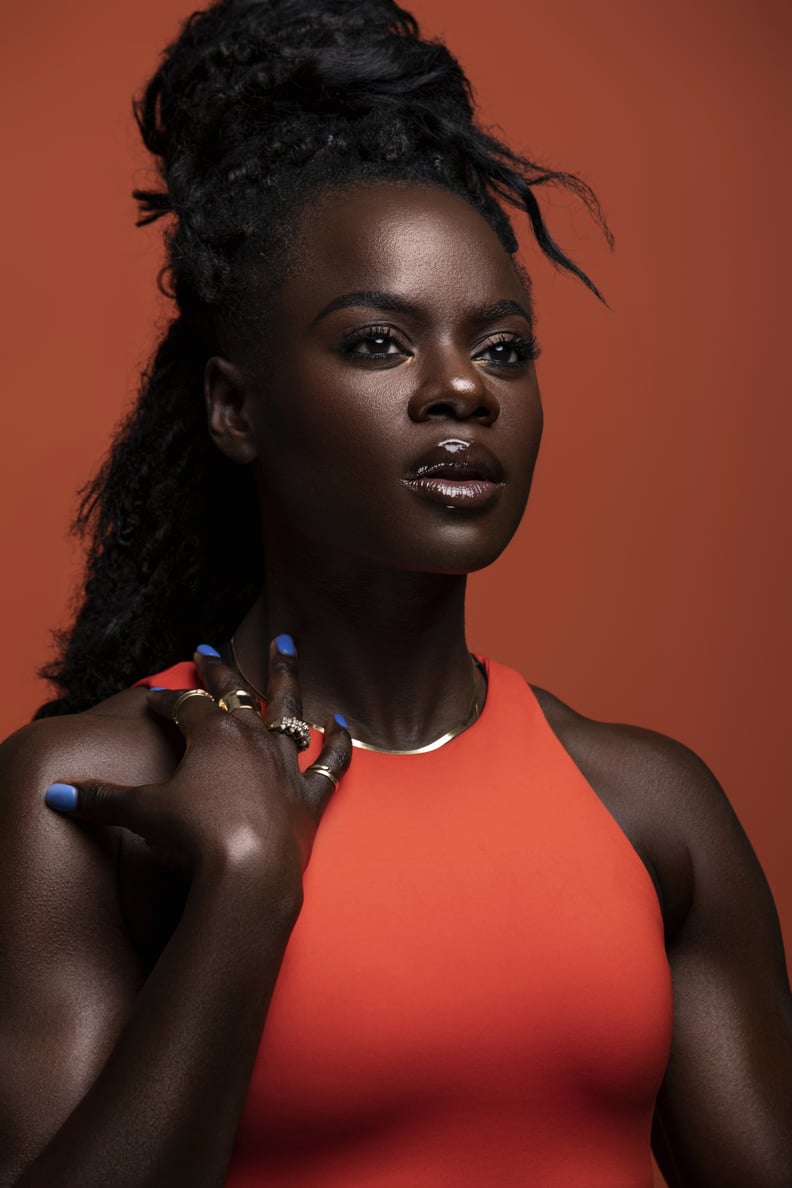 Courtesy of Tunde Oyeneyin by Miguel Herrera
Courtesy of Tunde Oyeneyin by Miguel Herrera
As POPSUGAR editors, we independently select and write about stuff we love and think you'll like too. If you buy a product we have recommended, we may receive affiliate commission, which in turn supports our work.
Tunde Oyeneyin is one of Peloton's top instructors. If you're a fan of the workout program, you've probably taken one of her classes before and know her for her high energy, contagious smile, and bright lipstick. What you may not know about her is that before she was a fitness trainer, she was a makeup artist — for 16 years.
Oyeneyin knew from a young age that she wanted to be a teacher, just not necessarily in school. After going to cosmetology school, she ended up working as a brand educator, but part of her heart always belonged to working out, and she dreamed of being a fitness instructor. "I just thought it was so cool, but I always said, 'That's something I'll do when I'm retired. One day, when I retire, I'll go teach a cute little class a couple of times a week,'" she told POPSUGAR. All it took was one cycling class (her first ever) during a business trip to NYC to change her mind. "At the end of that 45-minute experience, I knew that I would be cycling for the rest of my life."
She worked as a traveling makeup artist by day and a cycling instructor by night. "That literally revived my soul every night," said Oyeneyin. It was hard but "if something's important to you, you'll find a way to make it happen." After a few years, she made the switch to go full-time.
As big as the career change from makeup pro to fitness instructor sounds, Oyeneyin said it was actually a very natural transition. "So many of the same elements are infused in both worlds," she said. "I got into makeup because I loved gifting people with confidence. Being on the bike affords me the same joy. Both afford me an opportunity to make peoples' lives better."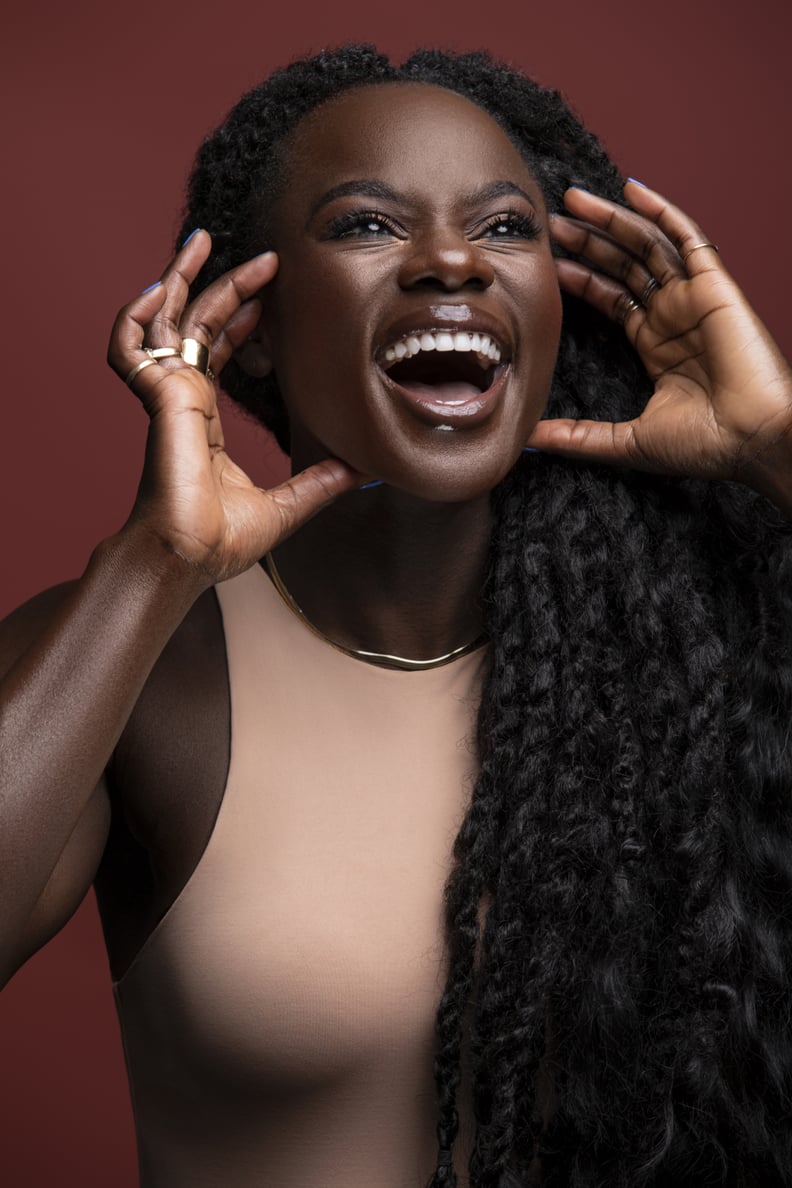 Even though she found her true calling in fitness, she could never abandon her love for beauty. Oyeneyin tries to incorporate it into her everyday job as much as possible, like by sharing her skin-care routine on her Instagram Story or IGTV. Like any skin-care-lover, she likes to try new things, but she has a few products that never leave her medicine cabinet. Those are the Dr. Dennis Gross Alpha Beta Universal Daily Peel ($88), the Farmacy Green Clean Makeup Removing Cleansing Balm ($22) to double cleanse followed by the Caudalie Vinopure Pore Purifying Gel Cleanser ($28), EleVen by Venus Williams Unrivaled Sun Serum SPF 35 ($50), Malin + Goet Recovery Treatment Oil ($82), and last but not least, SkinCeuticals Resveratrol B E ($153). "Girlfriend, I feel like you'd use that product for three days, and you just feel like you get a second skin, new and fresh and ready to go — I love it so much," Oyeneyin said of the serum.
The makeup routine she follows when she's teaching is just as serious as her skin-care regimen — but only if she's on-camera. "I make the joke I'm not at home riding this bike with a full face of makeup on," she said. Her essentials for those on-camera sweat sessions are the ColorStay Makeup For Combo/Oily Skin ($10), NARS Exhibit A Blush ($30), which she also uses in the crease of her eyes, and the Revlon So Fierce! Big Bad Lash Mascara ($8). The key to getting her products to stay, even during those extra sweaty rides, is simple — she relies on waterproof everything.
The most eye-catching part of her entire makeup routine is always her lipstick, but unfortunately, she can't tell you what brand it is because it simply doesn't exist. "People are always asking me, right? Here's the thing: I use 17. . . so many different products on my lip to really get the end look that I want," Oyeneyin said. "But I am working on something that hopefully, one day, will be the answer to all of my lip solutions, and I'll be able to give one product instead of the 17 that I mix together." We'll just be here, patiently waiting for that day to come.