Peter Thomas Roth's New Potent-C Power Scrub Instantly Made My Skin Brighter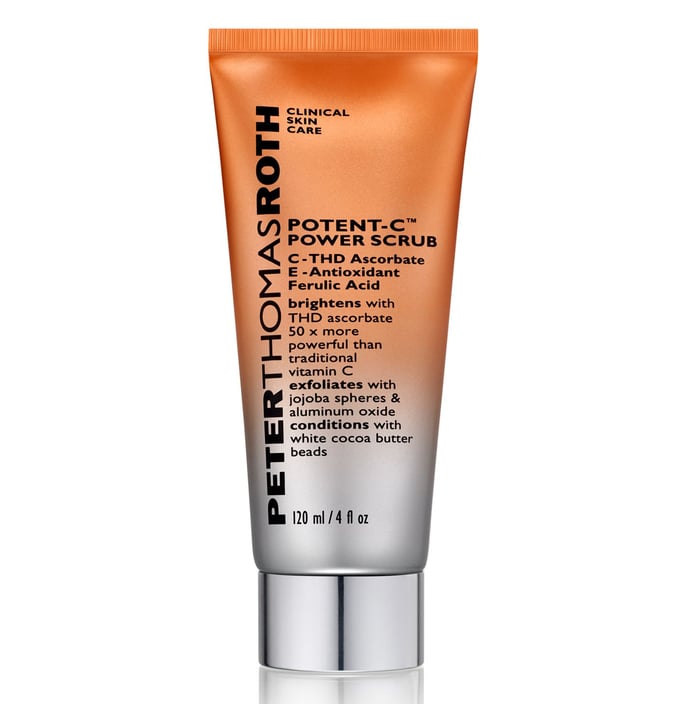 Peter Thomas Roth
As POPSUGAR editors, we independently select and write about stuff we love and think you'll like too. If you buy a product we have recommended, we may receive affiliate commission, which in turn supports our work.
I didn't understand the magic of exfoliation when I was younger. I bounced between two extremes: overdoing it with a cleansing scrub that was way too harsh for my skin every day and neglecting the process altogether. Now, I pride myself on having an exfoliation routine that not only keeps my skin smooth but is also like a self-care treat I look forward to every week.
It's not easy finding the right rhythm for your skin — especially if you have a sensitive complexion like myself — but once you do, it's worth it to see the positive results coming through. Consistency is key, but so is having the right products. I've tried plenty of exfoliating and resurfacing products: scrubs, peels, microdermabrasion, acids, brushes — you name it. What I've discovered works for me is a combination of a chemical exfoliating serum or peel pad and a physical scrub, both used separately, once a week.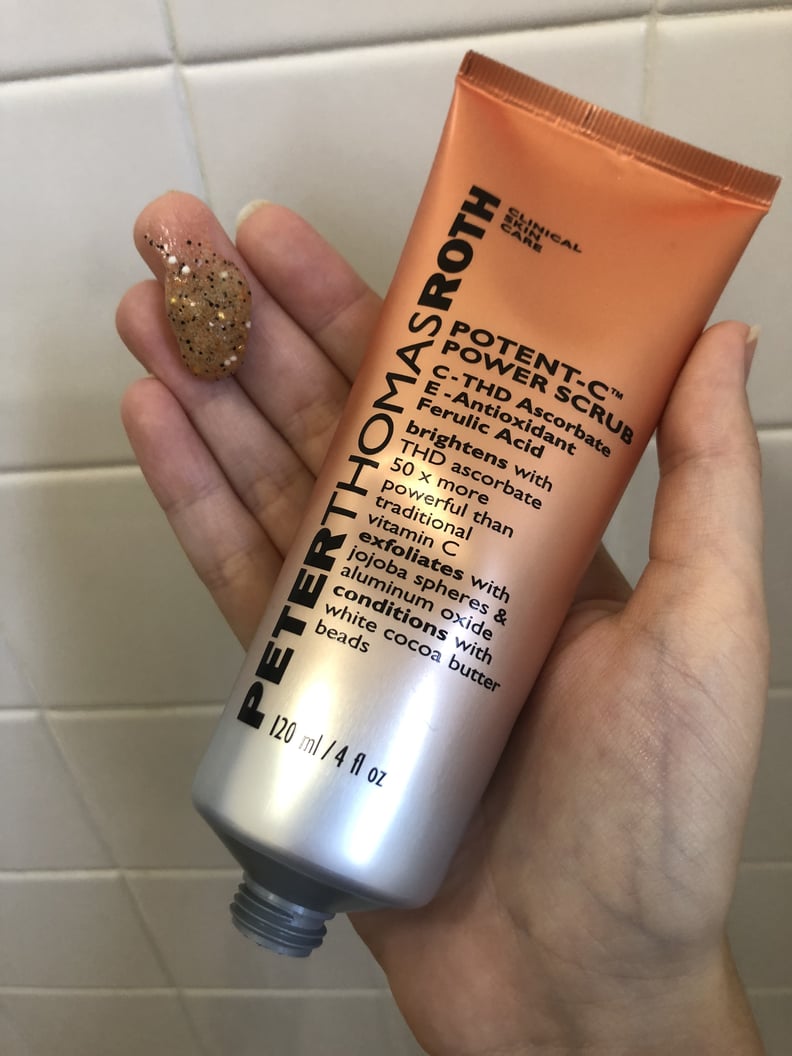 Considering I just finished my scrub, down to the very last drop, it was the perfect opportunity to test the new Peter Thomas Roth Potent-C Power Scrub ($38) in my weekly nighttime regimen. It's formulated with the perfect combination of ingredients: vitamin C and ferulic acid to brighten and resurface, plus white cocoa butter to condition.
The gel-like scrub is packed with orange vitamin C beads that burst on contact with the skin, as well as black jojoba spheres and white aluminum oxide beads to physically buff away dead skin cells and provide multidimensional exfoliation. It's important to note that these are nonplastic exfoliants, making them safe for the environment, which is an absolute must.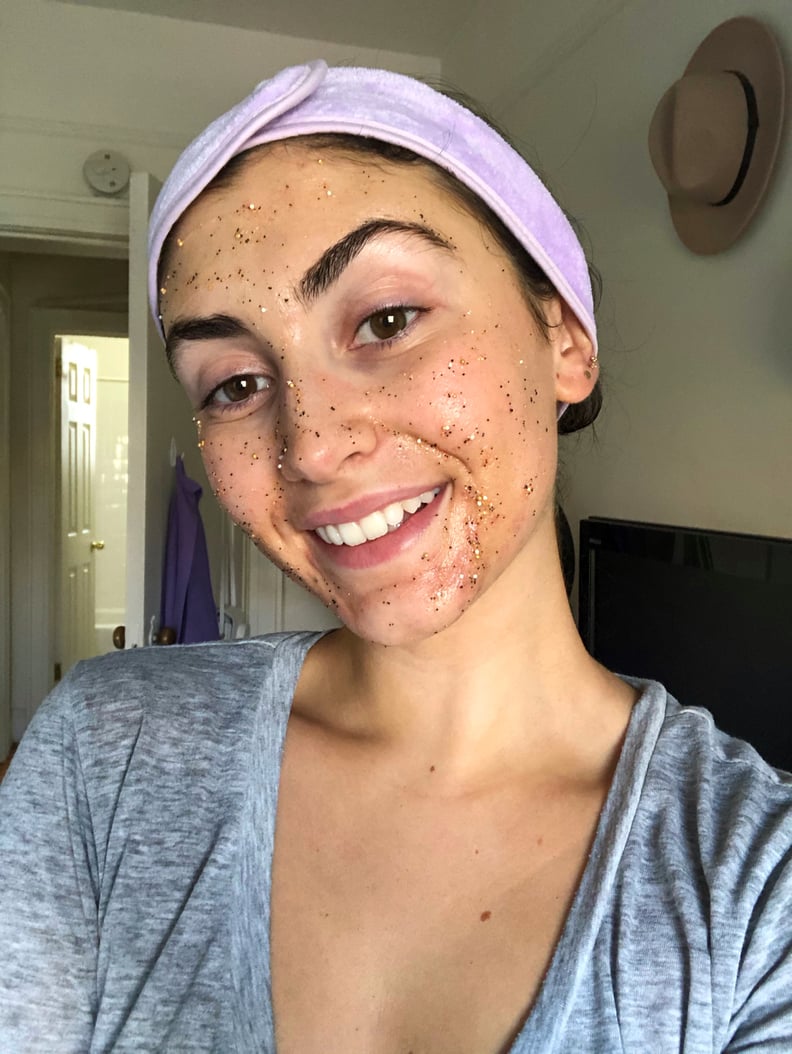 The first time I used the Peter Thomas Roth Potent-C Power Scrub, I immediately was intrigued by the texture. This scrub means business. (Because of this, you should be cautious with how vigorously you massage it onto the skin if you're sensitive like me.)
You can feel the spheres working to buff away uneven texture. It's also not very challenging to remove when you rinse it off with water like other scrubs, which earns it a check in my book. It left my complexion instantly looking a little brighter and feeling smoother to the touch, but not dried out or stripped. That's earned it a permanent place in my medicine cabinet.