Spring Makeup Tutorial For Dark Skin
How to Pull Off Multicolored Makeup Like Lupita Nyong'o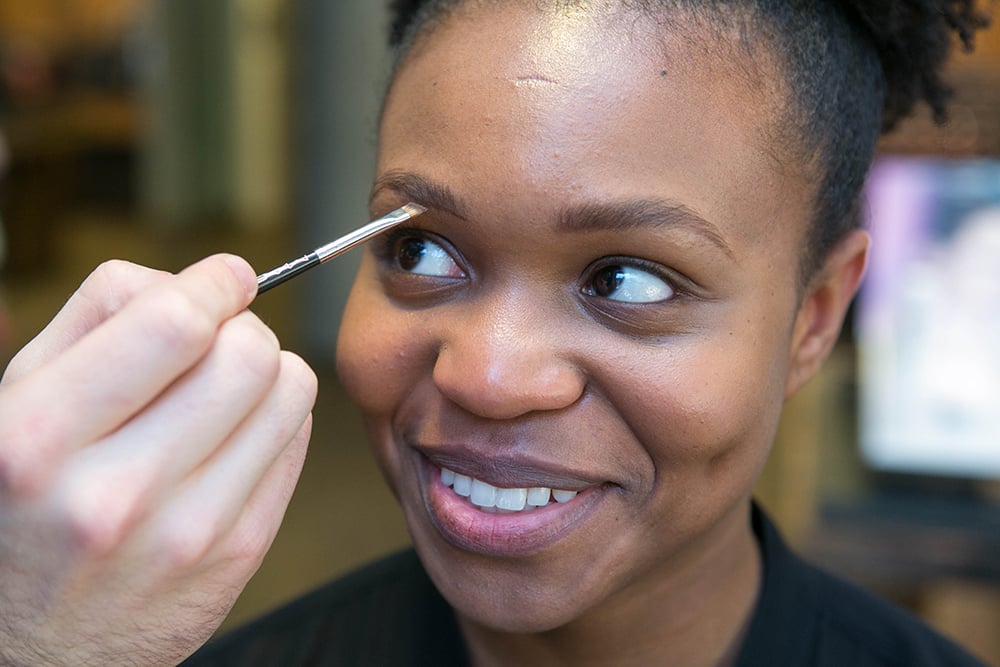 "The style for brows right now is a boyish, Brooke Shields, easy, undone kind of look," Rabanal said. "And I have some tricks for making it look real, like it belongs to you."
Here's his secret: using a clear gel, brush brows all the way up to get more width at the inner corners. Then at the arch, begin to angle hairs down for a soft shape. Grab an angled brush (Rabanal used MAC 208, $20), and underline the brow with dark shadow or a brown pencil. Finally, use the brush to push the excess shadow up, so you get an ombré from dark to light.
"If there is a lot of product up there [at the top of brows], and it's really crisp, it's going to look fake," he explained. "Depositing color from underneath first and pushing it up is going to give you a really natural but superfilled look."
Photos by: Caroline Voagen Nelson