Lavender is about to kick millennial pink's bootay. We're calling it right now: over the next year, lavender and many shades of dreamy purple are going to be all over your Instagram feed. And as a beauty lover, that means you need to put the royal color on your face, lips, hair, and nails.
Rihanna is making the case for how damn gorgeous purple highlighter can be when she rocked this purple look featuring her Fenty Beauty Match Stix in Unicorn. Normally, we reach for warm shades when it comes to strobing (think peach and champagne), and sometimes milky and holographic whites. But cooler hues, such as purple and even blue, can give you an ethereal glow. As seen in Rihanna, it's an unexpected and modern way to make your cheekbones more defined.
But there's a makeup artist-approved reason as to why purple is flattering. "Purple highlighter can instantly add life into your makeup look and counteract any ashy or grey tones in your complexion," celebrity makeup artist Neil Scibelli told POPSUGAR. "Purple has been used as a color corrector by makeup artists to give a more supple, healthy appearance to the skin. So, a purple highlighter can help to work the same way. Icy, purple tones have major light reflecting properties, so it it will add more dimension to your facial shape."
OK, but before you go and rub purple shimmer all over your cheeks, let's talk about how to wear it. Scibelli suggests applying it above the cheek bones and blended up towards the temples. "I also love a bit swept across the outer parts of the forehead and above the ends of the brows," he said. "You can try adding a pop of the highlighter in the center of the eyes for a more rounded, awake look. You can wear it on it's own, for a skin-focused makeup look, or paired with a more dramatic evening makeup look, like a soft, smokey eye." Icy, purple tones have major light reflecting properties, so it it will add more dimension to your facial shape.
He also advises using it over foundation or tinted moisturizer, paired with a warm lipstick. A cherry red or orange-y coral lip will help balance the cool tone of the purple.
That said, it can be an intimidating shade to wear if you have fairer skin. According to Scibelli, that's not true, and it is a universally flattering color. "All skin tones can wear a purple highlighter, it's just about finding the right amount of pigment depending on how fair or deep your skin tone is," he explained.
Here, he breaks it down: "If you're on the fair side, try going for a more pale purple, lilac, or icy purple highlighter. This way, the pigment won't actually look purple on your skin, but you'll still get that iridescent highlight. Medium to deeper skin tones can go for highlighters with a little more of the purple pigment to it. Any pale purples with too much pink or white in it can appear ashy or grey on deeper skin tones. Medium to deeper skin tones should also look for purple highlighters that are finely milled, so that there's no chalky residue peeking through the highlighter."
Very specific, but important advice to keep in mind when shopping for that dream purple shade! Keep reading to discover some of our favorite purple highlighters from this trendy category.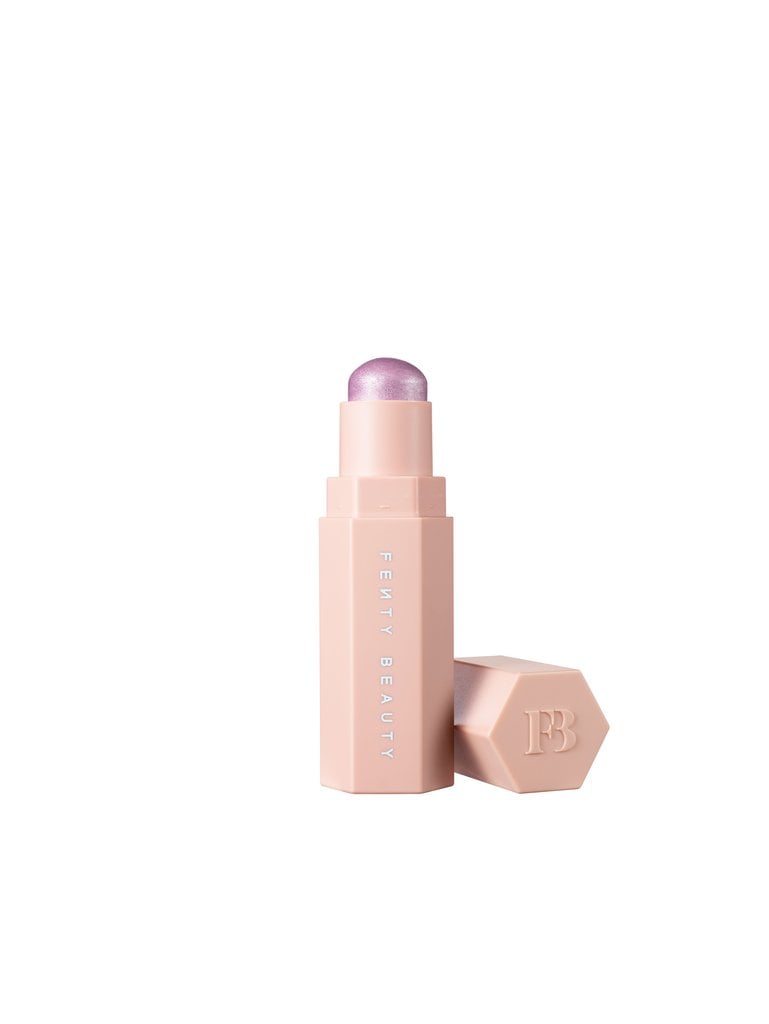 Fenty Beauty by Rihanna Match Stix Shimmer Skinstick in Unicorn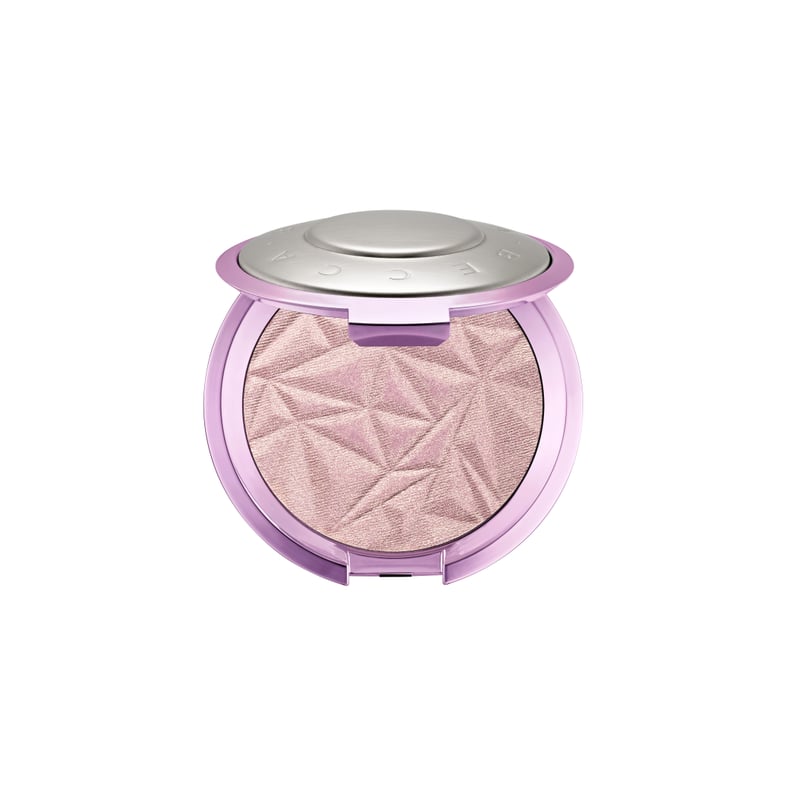 >Becca Limited Edition Shimmering Skin Perfector Pressed in Lilac Geode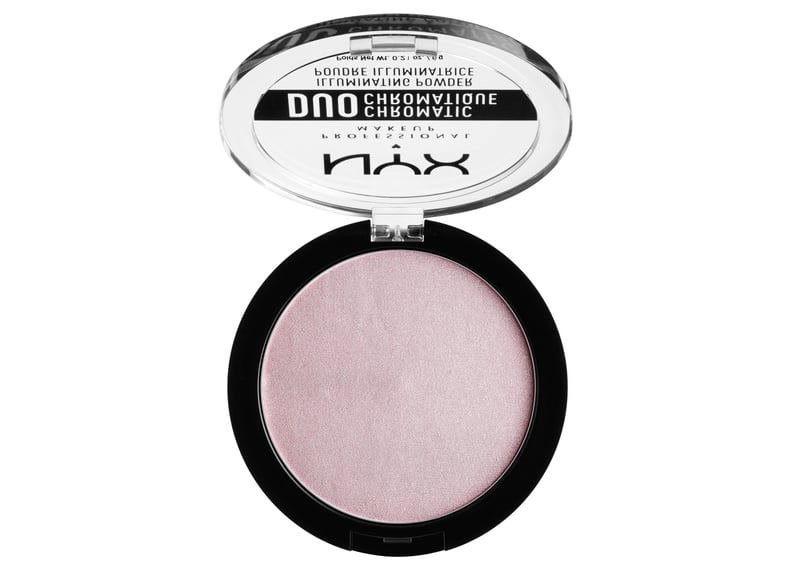 NYX Professional Makeup Duo Chromatic Powder in Lavender Steel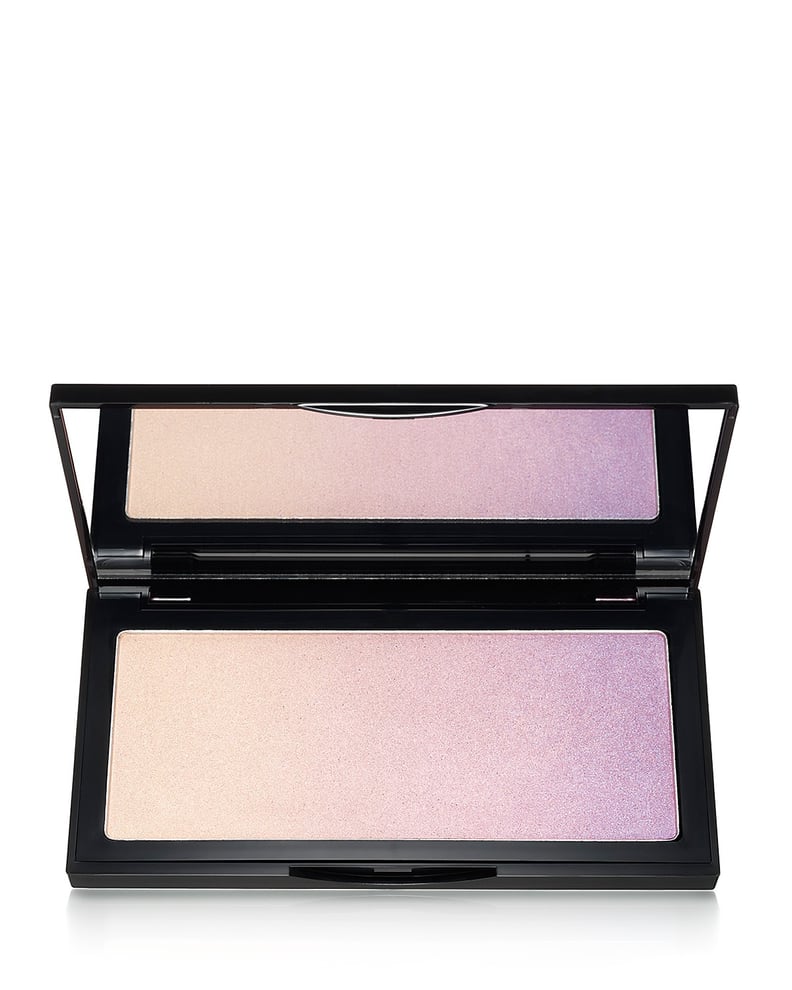 Kevyn Aucoin The Neo-Limelight in Ibiza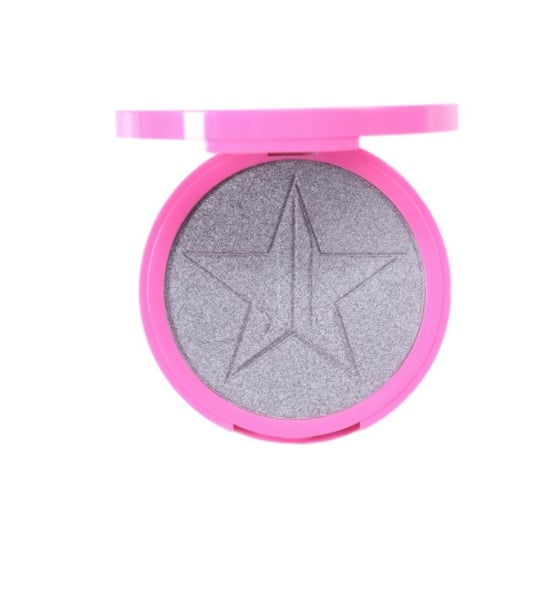 Jeffree Star Cosmetics Skin Frost in Lavender Snow
Anastasia Beverly Hills Moonchild Glow Kit