Saint Jane Beauty's New Eye Cream Is the First CBD Product of Its Kind at Sephora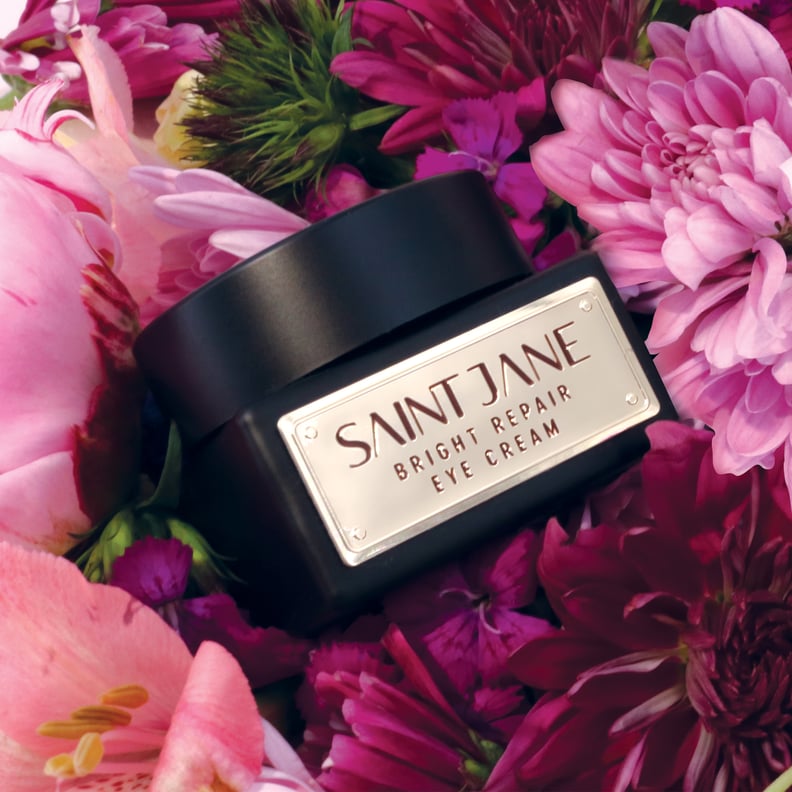 Saint Jane Beauty
As POPSUGAR editors, we independently select and write about stuff we love and think you'll like too. If you buy a product we have recommended, we may receive affiliate commission, which in turn supports our work.
It's been a little over a year since Saint Jane Beauty launched and 11 months since the new company won the Readers' Choice: Brand of the Year category of POPSUGAR's first-ever Power Your Pretty Awards. So, what has Saint Jane Beauty and its founder Casey Georgeson been up to in the past few months? Oh, just causally bringing to life a year-in-the-making product that also happens to be the most requested product by its fans: the new Saint Jane Beauty Bright Repair Eye Cream.
The new product, which launches July 15 exclusively at SaintJaneBeauty.com and Sephora, is a first for the brand, as well as the first CBD eye cream to hit Sephora's shelves. The product combines three powerhouse ingredients — vitamin C, full spectrum CBD (of course, a Saint Jane Beauty staple), and vegan collagen — to create a unique and potent skin-care product.
"It's the most requested product we've had since we launched the brand," Georgeson told POPSUGAR about the new product. "It took several dozens of iterations to get to where we are now, but I think we hit that luxurious silky but lightweight formula."
We got an exclusive first look at the new Bright Repair Eye Cream ahead of its launch to try it out. Keep reading to hear why it's a game changer.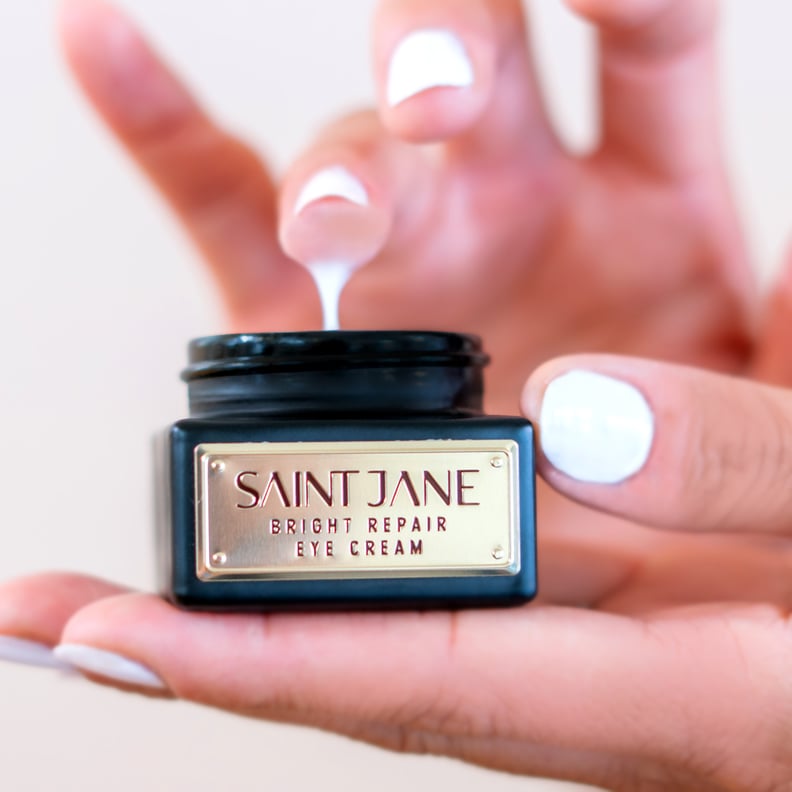 I've always believed in the power of eye cream. I know some people think it's a myth and that it's an unnecessary additional step in your routine, but I am not one of them. I don't feel like my skin-care routine is complete without a product to address the sensitive areas under my eyes. With that said, there's a certain criteria that my eye cream must meet in order for it to make an appearance in my routine.
It must be superhydrating, it must address dark circles, and it must — above all else — wear well under makeup. Georgeson shared that same sentiment: "The reason why it took so long is because my biggest pet peeve with skin-care creams is when they pill on the skin. I hate it when you put it on, and you rub it in, and the second you go to put your makeup on, you're pulling it off, and it's not absorbing."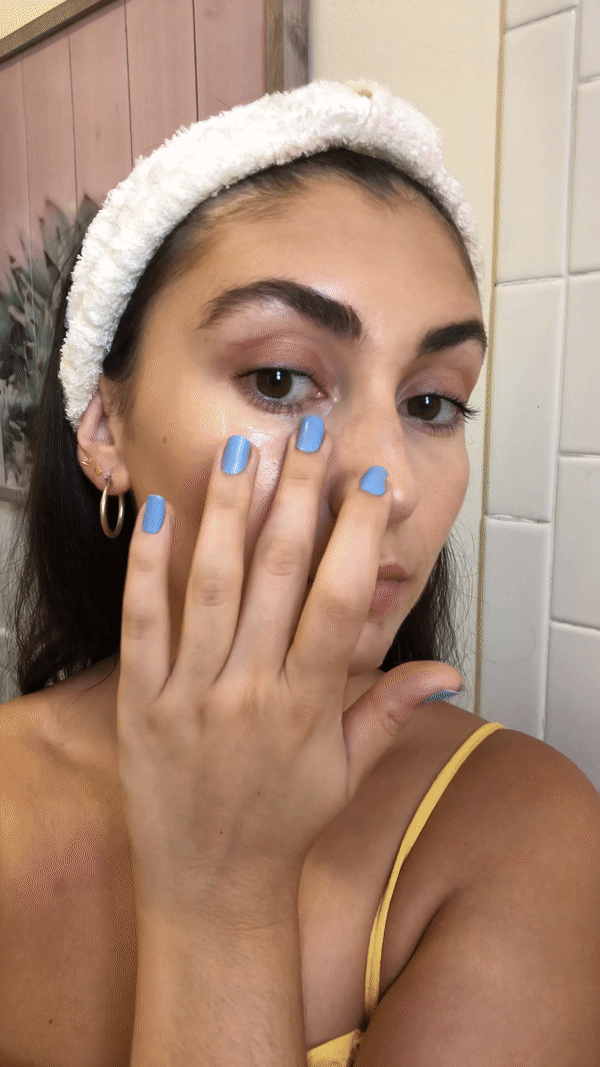 Saint Jane Beauty Bright Repair Eye Cream has such a luxuriously silky-smooth formula that the first time I tried it, I wanted to apply it to my entire face rather than just concentrate it on the small area of skin under my eyes (don't worry, I refrained). The botanical formula is packed with antioxidants from grapeseed oil and green tea, giving it its soothing qualities while also providing your skin with a burst of hydration when you rub it in. It glides across skin like a water cream but absorbs without that wet feeling that some leave behind. And yes, it layers perfectly under makeup — something I tested firsthand multiple times during lazy mornings when I needed to cram both my skin-care and makeup routine into under 10 minutes.
On those particularly hectic mornings, the Saint Jane Beauty Bright Repair Eye Cream ($65) helped me eliminate a step from my routine by taking the place of an additional serum. As someone with combination skin, there are times when my moisturizer offers enough hydration for my face, but the skin under my eyes is still in need of an additional pick-me-up — the eye cream offers me that relief.