POPSUGAR
/ paid content for /
Schick Hydro Silk
Body Lotion, Cream, or Oil: Which Is Best?
Lotion, Cream, or Oil — What Does Your Body Need?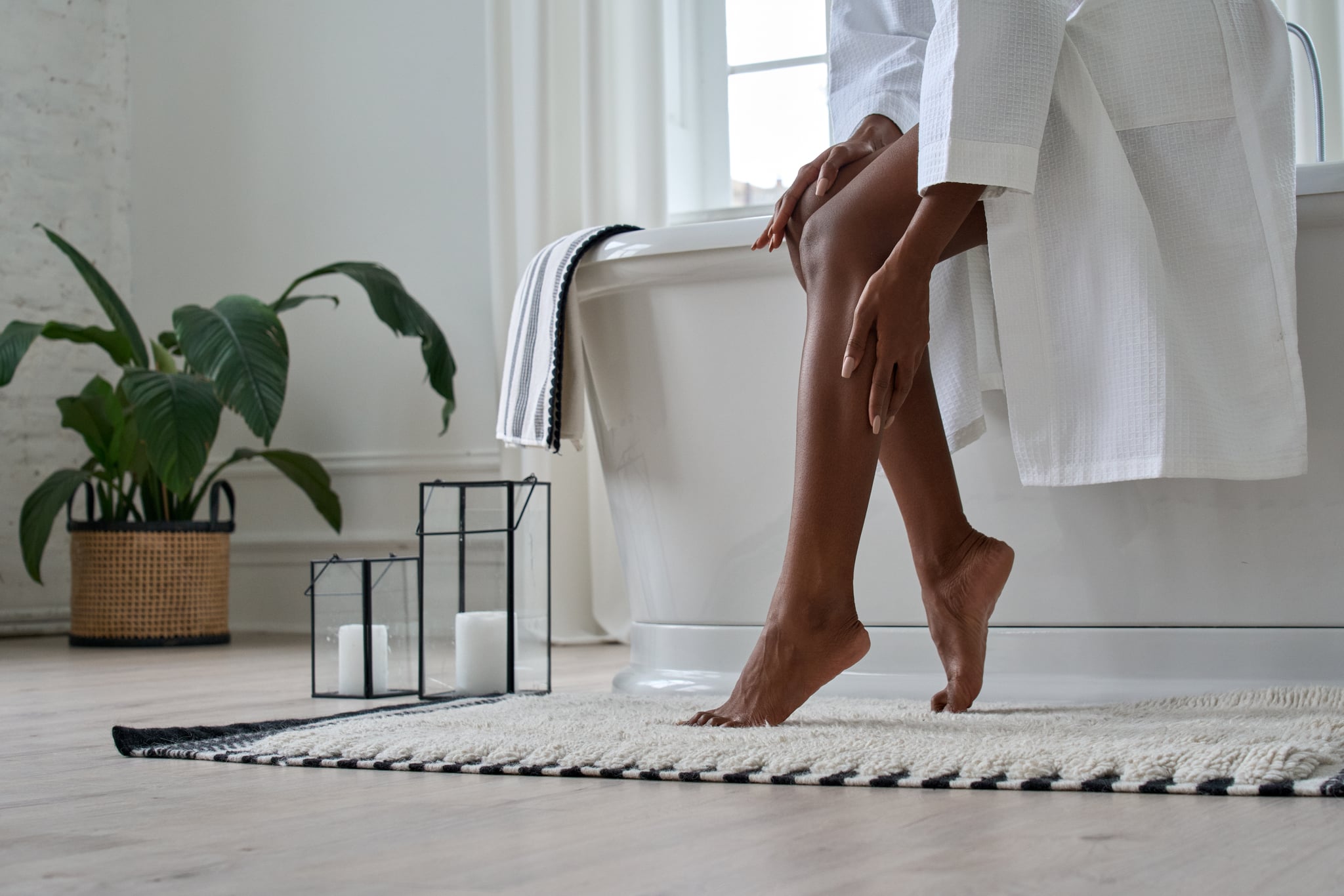 Tank tops, sundresses, shorts, strappy sandals, and let's not forget swimsuits — the weather warmup means it's time to show some skin. So, to put your best foot (and legs and arms and torso) forward, you want to ensure skin is hydrated, soft, and maybe even glowy.
Let it be known that I am an advocate for year-round moisturization. Skipping some form of daily body moisturizer is a huge no-no for me — like, a going-to-bed-with-a-full-face-of-makeup kind of no-no. Whether it's a fast-and-furious slathering during the morning rush or thoughtful TLC after an evening soak in the tub, hydration is key to keeping my dry skin happy.
As for how you apply your moisturizer of choice, experts say it's best to do it when you get out of the shower or bath when your skin is still damp. It's the optimal time to seal in moisture, and since your skin has just been cleansed and stripped of its natural oils, it's thirsty for more. Another good time to hydrate? After you shave. Your freshly exfoliated skin is primed to take in all the skin-saving goodness.
But with so many formulas on offer, from thick creams and body butters to lightweight lotions to oils, how do you figure out what your body wants? Well, you can always choose your favorite texture, or you could choose something based on your skin type or condition. Either way, we're here to help you pick your moisturizer match.
For Lightweight Hydration
Lotion is for you. And if you're new to regular moisturizing, it's also a nice and neutral place to start. Ideal for normal or combination skin types, body lotion is what we typically think about when we think of moisture. Although it's the lightest moisturizing option, ingredients like ceramides to strength the skin's barrier and prevent moisture loss can still make it a hydrating heavyweight (see Summer Fridays Summer Skin Nourishing Body Lotion ($27) and Dr. Jart+ Ceramidin Body Lotion ($26)). Urea, glycerin, hyaluronic acid, jojoba oil, and essential fatty acids are other star ingredients to look out for.
For Full-Coverage Hydration
Cream is typically thicker than lotion, making it great for softening and protecting moderately dry to cracked skin. Why? Creams tend to have more oil in them and less water, which can make them extra hydrating. You might see butters like cocoa, shea, and mango plus essential oils on the ingredient list — a body butter like Sol de Janeiro Brazilian Bum Bum Body Cream ($48) contains cupuaçu butter, açaí oil, and coconut oil.
If you have eczema like I do, make sure your cream pick is fragrance free (like Kate Somerville Dry Skin Saver ($56)) and consider supplementing it with a more occlusive ointment formula like Aquaphor on trouble spots to soothe irritation and quell itchiness.
For More of a Glow
Body oil is your best bet. While it may not necessarily be more moisturizing than lotion or cream, it does sink seamlessly into skin, especially if you apply it immediately after you come out of the shower. Since our skin already has sebum, aka oil, it'll be happy to receive something it recognizes. I love using an oil like Herbivore Jasmine Glowing Hydration Body Oil ($28) at night, right after coming out of a relaxing bath. I also often apply some on dry skin to add shine to my calves if they'll be on display with my dress of the day. But if you're wearing something silk, just be sure the oil doesn't come into contact with it. If getting oil on clothing is a concern, a dry oil like Moroccanoil Dry Body Oil ($48) is a good option. Dry oils typically come in spray form, are lightweight, and made to quickly absorb.