POPSUGAR
/ paid content for /
Schick Hydro Silk
Prep For Self-Tanning Season Like a Pro
How to Prep Your Skin For Self-Tanning Season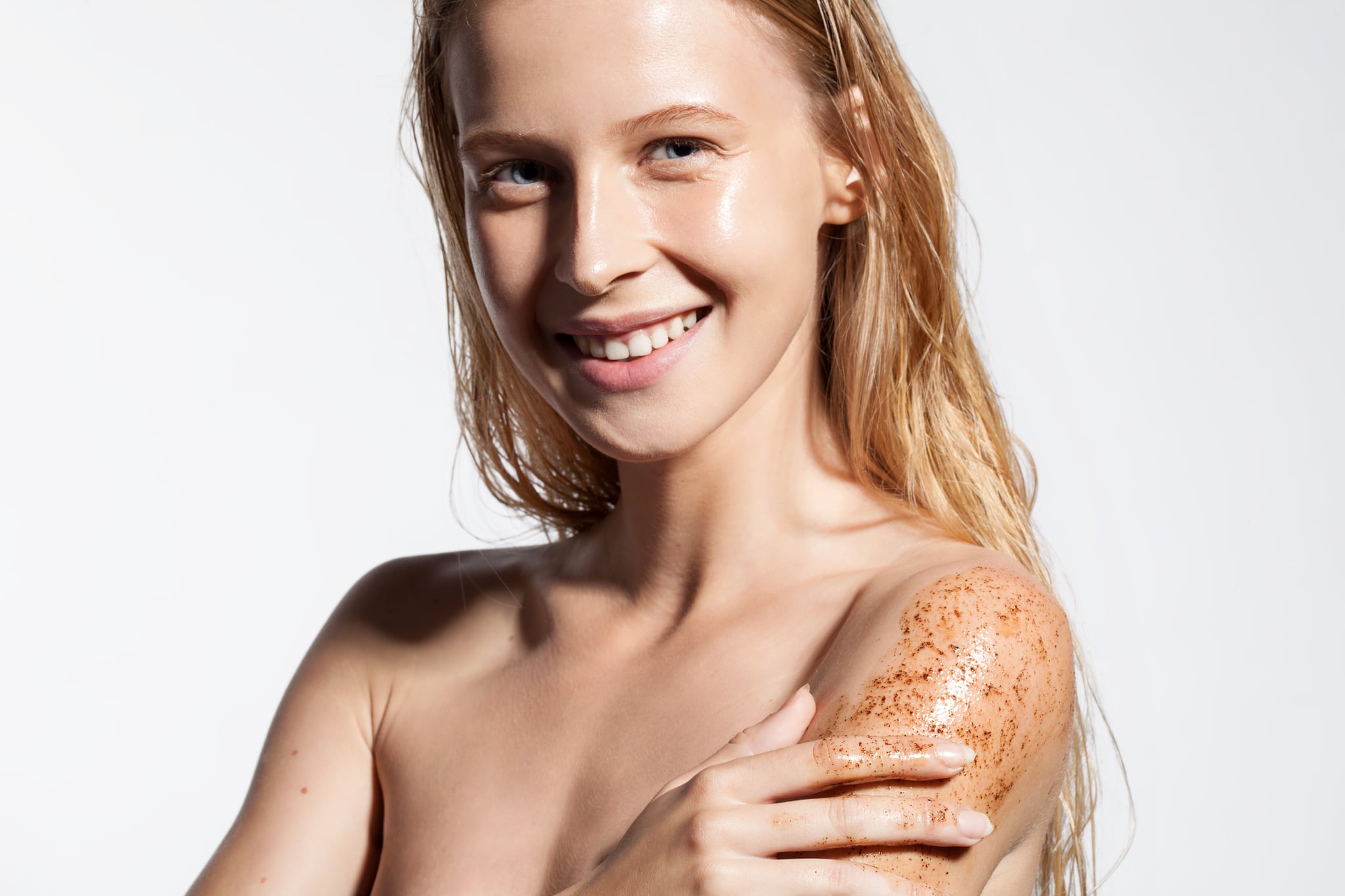 Like a gourmet meal, an insightful speech, or your first time waxing at home, self-tanning requires some prep work. Sure, you could just dive in, but getting skin primed and ready to receive that summery kiss of color will ensure a stellar result. "Prepping is important for an even and long-lasting tan," says Elizabeth Grace Hand of Ställe Studios in New York City.
Skip the prep and your color might not develop properly, and you may even see some streaking. Here, we've compiled some pro tips for preparing your skin for self-tanning.
The Day Before Self-Tanning
First and foremost, you want to exfoliate. Hand recommends using a chemical (something with acid, like this resurfacing product ($56) from Kate Somerville or a peel like this one ($58) from Dr. Dennis Gross) or physical (something grainy that works manually, like this sugar scrub ($38) from Herbivore or this bamboo-and-charcoal-based scrub ($30) from Nécessaire) exfoliant on your body to slough away dead skin cells and create an even canvas for color. "The active ingredient in sunless tanning products adheres much better to skin that's been thoroughly exfoliated," she says. That means you won't have to reapply as often.
Then you can move on to hair removal. "If shaving or waxing, it's important to do so at least 24 hours in advance to avoid irritation and open pores that the tanner can seep into, creating brown dots that make the skin look blotchy," Hand explains. Hair removal can also remove self-tanner, so it's important to do it beforehand. Finish your day-before self-tanning routine by hydrating skin with a thorough application of moisturizer.
If you're self-tanning your face, you'll need to exfoliate from the neck up as well — but tread lightly. "Because our face routines tend to be more inclusive of exfoliating products like acids and retinols already, it's important to not overdo the exfoliation step in the prep by adding in more exfoliation," Hand warns. "If exfoliation is a regular part of the routine, using an exfoliating product 48 hours prior rather than 24 hours prior would be better timing."
Same final step goes for your face — you want to go to bed feeling super moisturized, since dry patches can lead to streaking of the self-tanning product.
The Same Day You Use Self-Tanner
"On the day of the self-tanning application, an oil-free body and face wash should be used in the shower and rinsed with cold water to close the pores," Hand suggests. Once the skin is completely dry (leaving water on your skin will tamper with the tanning formula), all areas prone to dryness like the wrists, elbows, knees, ankles, and sides of the nose should be covered in a light oil-free moisturizer.
Once your moisturizer has completely sunken into the skin, you're ready to begin self-tanning.