As POPSUGAR editors, we independently select and write about stuff we love and think you'll like too. If you buy a product we have recommended, we may receive affiliate commission, which in turn supports our work.
Like many others, I've pared down my beauty routine significantly in the past 10 months or so. It's not that all my makeup is collecting dust — it's just with essentially no plans, putting on a pretty eyeshadow or lipstick is saved for virtual meetings or a rare socially distanced outing when the weather's warm. And, while I've gone all in on my self-care regimen, foundation is one item I rarely reach for anymore. It doesn't help that my dry skin gets even worse in winter, so I usually stick to tinted moisturizer to give my face extra hydration and just a hint of color when I'm adding any base makeup at all.
Still, when I first learned about Sephora Collection's new Best Skin Ever foundation, I was intrigued by the ingredient list. Hyaluronic acid and algae extract are infused in the formula? That sounded more like skin care than makeup, and I was excited to give this product a whirl. Luckily, the product exceeded my high expectations, and there's a reason why I've been reaching past my tinted moisturizer for this ever since I got my hands on it. Learn more — and see what it looks like on my skin — ahead.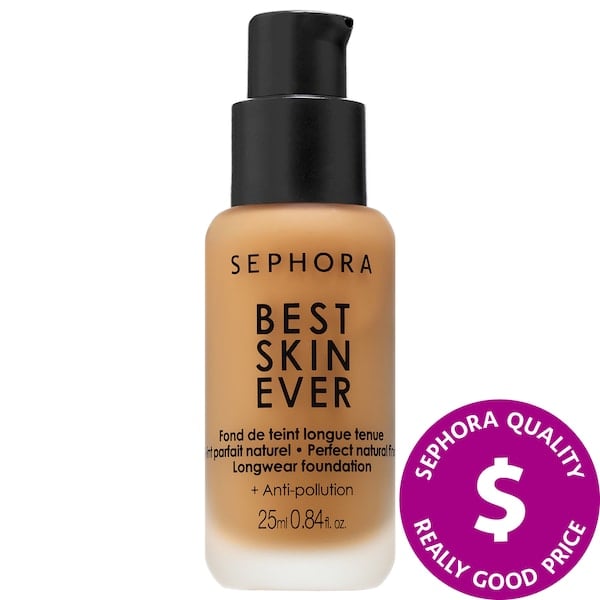 What's Inside the Sephora Collection Best Skin Ever Liquid Foundation
As I already mentioned, the Sephora Collection Best Skin Ever Liquid Foundation ($20) has hyaluronic acid right inside and, since that's one of my key skin-care steps, I was happy to get a dose from this product. There are also two types of algae extract to add more hydration (red) and protect against pollution (brown). So, this product can save steps if those ingredients are part of your regular routine, or add an extra boost to your current routine, too.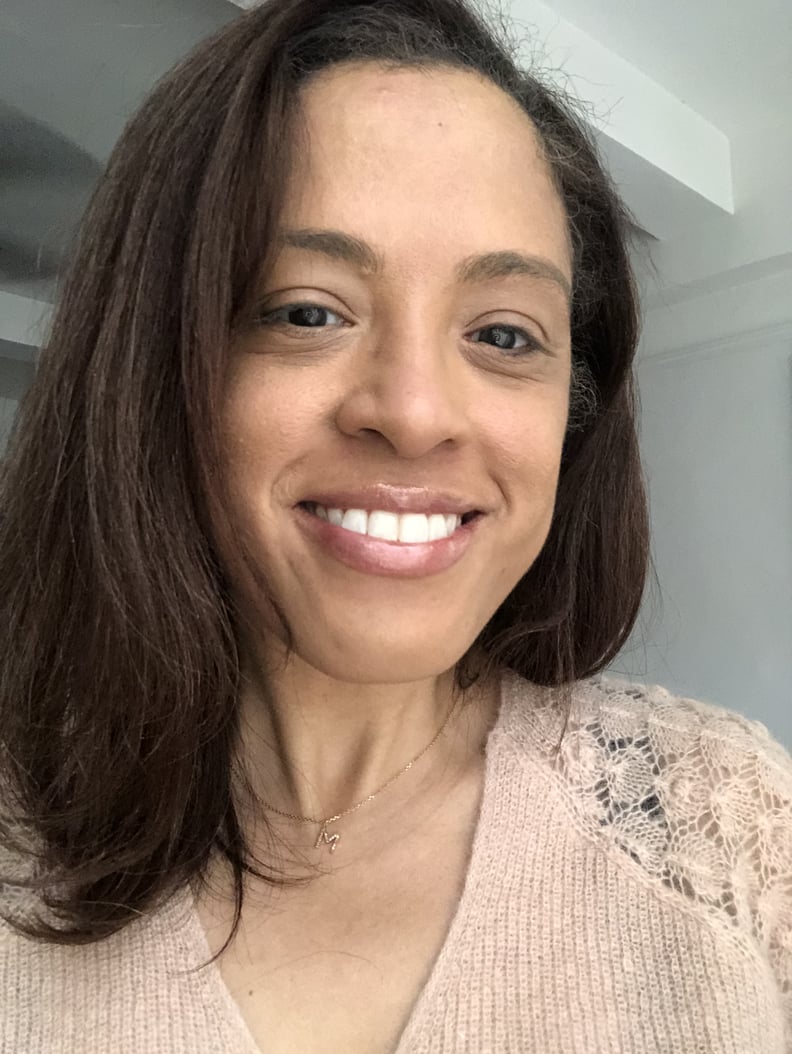 How the Sephora Collection Best Skin Ever Liquid Foundation Looks On
After applying my regular serum and moisturizer, I spread on a thin layer of primer with my fingers before buffing this product on with my favorite foundation brush. I tried several shades in my general range and picked 25.5 Y (for light-medium skin with yellow undertones) as the best match for me. Unlike tinted moisturizer with a small color range, opting for this foundation leaves 50 total shades to choose from, with yellow, neutral, and pink undertones, too.

As someone who strongly prefers radiant finishes, I love that this foundation doesn't end up matte, or accentuate my already-dry complexion as it covers any redness and uneven tone. It looks and feels natural whether lightly spread on for barely there coverage or built up to medium instead. So, even if you aren't wearing foundation for the foreseeable future either, if you are seeking extra hydration for winter, swapping this product in can be half as hard and twice as nice for your skin right now.