How do we love Sephora? Let us count the ways. We won't actually, because then this article would be about 800 pages long. What we will say is that we've just learned of a new reason to reaffirm your Sephora standom: the beauty chain has just announced the launch of Bold Beauty, a series of in-store classes aimed at teaching transgender and nonbinary shoppers makeup tricks and tips.
As them reports, Bold Beauty is the brainchild of a group of transgender Sephora cast members. It's similar to Classes For Confidence, the megaretailer's forum for feeling empowered by beauty in the face of major life events such as cancer or entering an intimidating job market.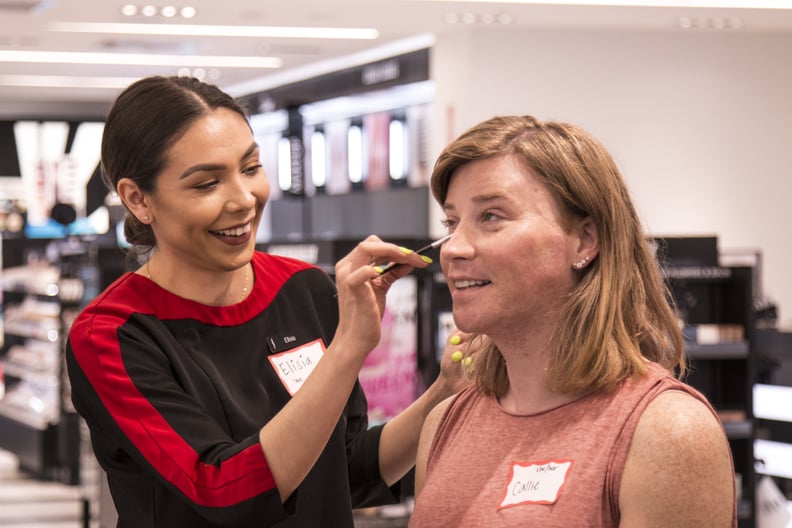 According to Sephora, the team did its research. As Carrie Conrad, the chain's head of social impact and sustainability, told them, "This is the third curriculum we've rolled out, and we couldn't be more excited. It's been two years in the making. It's one of the initial programs we wanted to design, but we wanted to make sure we did it right." The preparation included holding focus groups to develop a curriculum, giving teachers sensitivity training, and picking the stores in strategic locations where there is an LGBTQ+ hub.
If you don't live near one of the 150 locations where classes will take place, you can check out new tutorials on Sephora's YouTube channel led by transgender beauty advisers.