POPSUGAR
/ paid content for /
Ulta Beauty
Shop The Oridnary New Shampoo & Conditioner at Ulta Beauty
The Ordinary's New Shampoo Contains Sulfate, but Hear Us Out!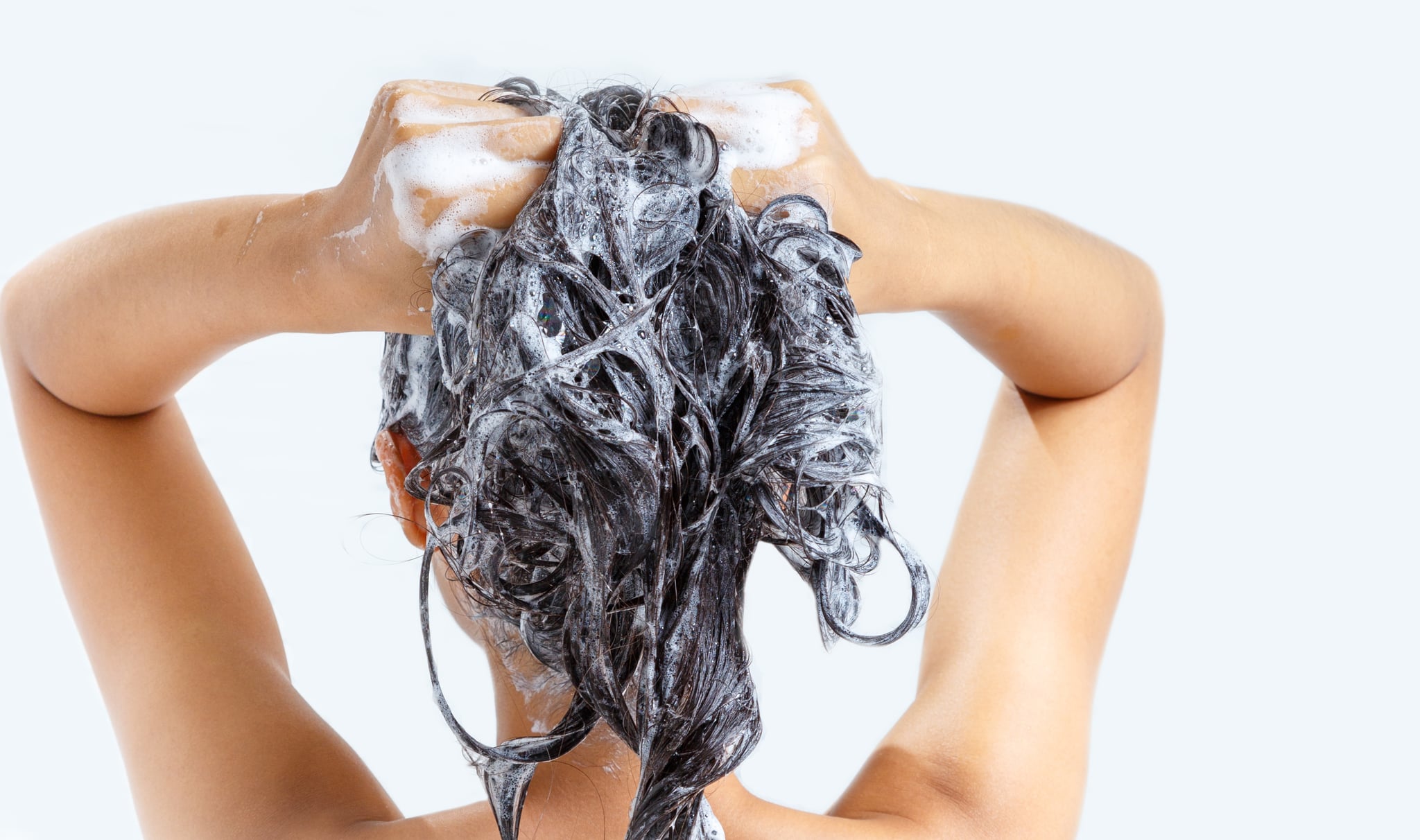 For years you've likely heard that sulfates are a no-go for your hair. It's been over a decade of a heated conversation, leading some to presume they are harmful while others in the hair-care industry believe they are necessary. So when skin-care brand The Ordinary, the self professed "Abnormal Beauty Company," released their Sulphate 4% Cleanser for Body and Hair ($8), the product came off as questionable for some. For a better understanding, sulfates are responsible for giving the rich lather and suds many seek when doing their hair wash routine. But they are also blamed for drying out hair and stripping color — hence why hair colorists suggest buying a sulfate-free shampoo for color-treated hair.
Besides creating a lather, sulfates help shampoo to remove hair or oil. But because hair needs its natural moisture and oil to remain healthy, if a sulfate's concentration is too high, it can lead to dry, brittle, and frizzy hair — major no-no's for most! For these reasons, seeing sulfate as part of the product's name can cause an eyebrow-raising reaction, leading consumers to stay away.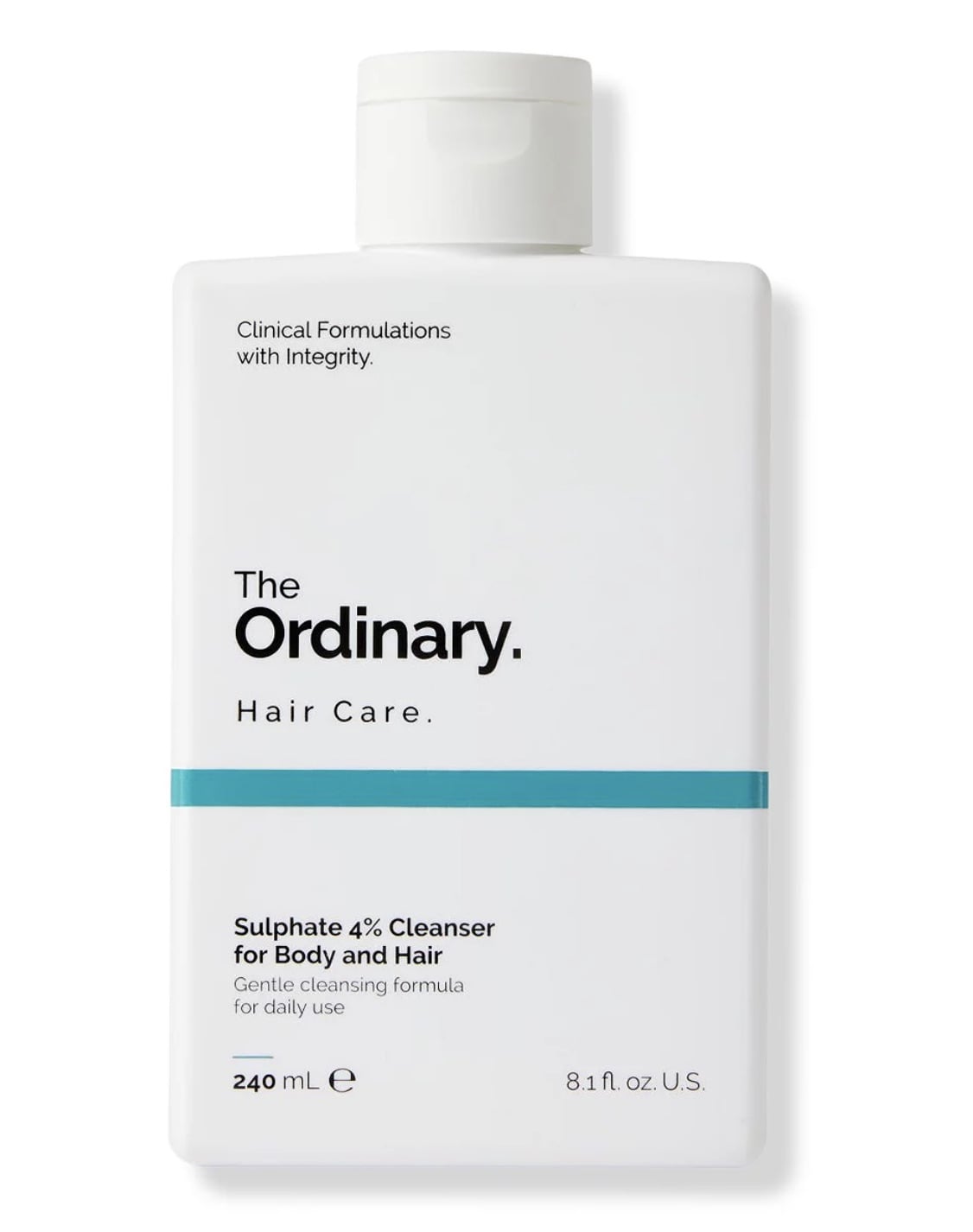 But before you completely discard ever trying The Ordinary's new product duo, you should know their formula contains a milder sulfate called SLES-2 that is gentle enough to cleanse the skin and the hair without fading color. That's right! This lower concentration is meant to minimize concerns for potential irritation typically associated with sulfates. As with everything else, that doesn't mean you shouldn't do a patch test first, especially if you tend to be on the sensitive side.
To help complete a hair-care routine, The Ordinary also released a conditioner, the Hair Behentrimonium Chloride 2% Conditioner ($8), which is described as "a minimalistic formula that avoids the bulky ingredients typically found in conditioners." Like most hair conditioners, this product contains an ultra-rich texture and as suggested by its name, contains behentrimonium chloride.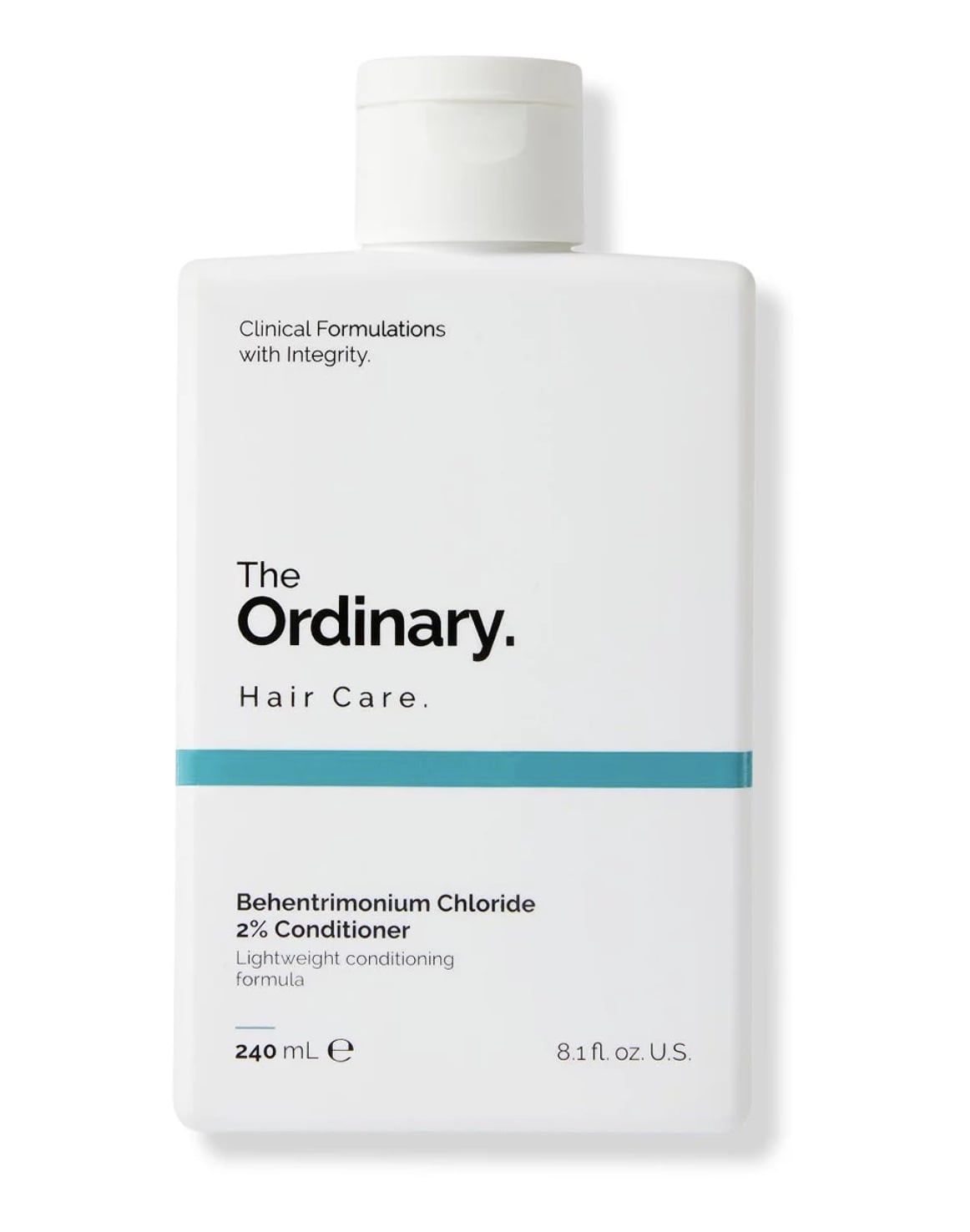 Whether you're familiar with the ingredients or not, you should know behentrimonium chloride is nonirritating, and it can help to reduce static and frizz (yes, please!), in addition to retaining hair's moisture. Its milder formula doesn't take away from leaving hair soft and manageable without weighing it down.
Like many of The Ordinary's budget-friendly treatments and solutions, there's no need to do the math to learn this is an affordable duo that can give excellent results. Sounds like an unbeatable deal, don't you think?