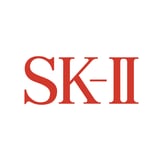 We teamed up with SK-II to share how its new groundbreaking anthology series, VS, is sparking conversations and inspiring women to change their destiny.
Waking up every day as an Olympic athlete can feel a lot like going to battle — not just against other athletes in the arena, but also against pressures placed on you by yourself or society. Trolls, beauty standards, and external forces can make being a public figure overwhelming, daunting, and polarizing, yet as a woman in the spotlight you're just supposed to accept it as being the "nature of the beast." No one understands this more than the women Olympians SK-II Studios features in their new VS Series.
From the original scores to the amazing animations, it's powerful storytelling with a purpose. The anthology series follows along as each of these Olympians heads to battle against the inner demon they must defeat in order to pursue their destiny.
The messaging behind this anthology series ladders up to #CHANGEDESTINY, the SK-II brand philosophy that celebrates how destiny is not a matter of chance, but rather choice. To learn more about the anthology series and #CHANGEDESTINY click here.
USA Gymnast Simone Biles has been the target of internet trolls since she first became a household name during the 2016 Summer Olympics in Rio de Janeiro. This episode speaks to how the pressure of living up to society's unrealistic standards of beauty can derail your destiny and stop you from moving forward, denting your own confidence. It was so powerful to see that even someone as strong and empowering as Simone Biles feels moments of self-doubt, but when she shows that when you stop paying attention to the online bullies, you can focus that energy on your dreams instead.
Beauty is how you see it. Not how anybody else does.
If you've ever picked up a women's fashion magazine, you're probably familiar with headlines along the lines of "Rules Every Attractive Woman Follow" (or some equally toxic version of that). As a pro surfer and Olympic athlete, Mahina Maeda, knows this as "Yamato nadeshiko," a term used in Japan to describe the "ideal woman." In this episode, Mahina challenges the very notion of yamato nadeshiko and society's expectations of women, especially when it comes to her professional field of surfing. The symbolism and animation show that it's not just society or social media that creates the peer pressure to be the "ideal woman," but also our culture, history, and family. She shows that breaking the unwritten rules around how women should look and act and following your heart can help you discover your true selves.
There are no rules, except the ones you make for yourself.
It will likely come as no surprise to any woman reading this, but our achievements are often valued less than our appearance. Chinese Olympian Liu Xiang is a world record holder and a competitive athlete in the world of swimming, yet when featured in articles, instead of being compared to other swimmers, she's often compared rather to supermodels. In this episode, Liu stands up against an image-obsessed society to show how you can choose not to put value to every "like" and instead focus on your goals.
We can choose what to focus on.
Kasumi Ishikawa vs. Self-Doubt
The pressure to succeed can often result in crippling self-doubt or imposter syndrome. In this episode, table tennis athlete and Japanese Olympian Kasumi Ishikawa literally scales a building, symbolizing her ability to overcome self-doubt and external pressures in order to remember why she loved the sport to begin with and what she is trying to achieve.
We can break through the self-doubt when we choose to move forward.
Misaki Matsumoto & Ayaka Takahashi vs. Machine-Like Mindset
Having won an Olympic gold medal, the TakaMatsu Duo found themselves in a post-Rio slump. As with most things, the pressure and expectation to perform and succeed took the joy out of playing badminton together. The idea and visual representation of seeking perfection in unsustainable ways is so relatable to today's woman. We're constantly comparing ourselves to beauty filters on social media or airbrushing on the TV, not understanding that that type of man-made perfection is not only an illusion, but attainable. In this episode, women are reminded that human connections are the most beautiful things in life, and they can help you escape the demand for perfection.
Machines can't make choices, but you can.
Hinotori Nippon vs. Limitations
Society's standards can feel limiting when you're trying to reach your goals. Comparing yourself to others only inhibits you from seeing your full potential and strength. In this episode, Hinotori Nippon, the Japan national women's volleyball team, work together to overcome the stereotypes and limitations they face as professional athletes on the international stage. Height, strength, power — all things critics say they lack, they actually can overcome when they use their mind and their team spirit.
Nobody else can determine your limits.
To binge-watch all the films and see an exclusive backstage tour of SK-II Studio, take a trip to the virtual SK-II City by clicking here and get ready to be immersed in the thrilling world of our superhero Olympic athletes.

About SK-II
For nearly 40 years, SK-II has touched the lives of millions of women around the world through skin and life transformation. The fascinating story behind SK-II began with a quest to understand why elderly sake brewers had wrinkled faces, but extraordinarily soft and youthful-looking hands. These hands were in constant contact with the sake fermentation process. It took years of research for scientists to isolate the miracle ingredient PITERA™, SK-II's exclusive and naturally derived ingredient crafted from a proprietary fermentation process of a unique yeast strain. Since then, SK-II with PITERA™1 has become a special secret shared by celebrities all over the world such as Tangwei, Ni Ni, Chun Xia, Haruka Ayase, Kasumi Arimura, Naomi Watanabe, Chloe Grace Moretz. For the latest news and in-depth information, please visit SK-II.
About #CHANGEDESTINY
#CHANGEDESTINY is at the heart of the SK-II brand philosophy that celebrates how destiny is not a matter of chance, but a matter of choice. Inspired by the stories of women from around the world, #CHANGEDESTINY sheds light on the pressures they face and the universal 'box' they are put in to be perfect in society's eyes. Award-winning #CHANGEDESTINY campaigns include 2016's "Marriage Market Takeover" that put a spotlight on the labels of "Sheng Nu" or "Leftover Women" in China, 2017's "The Expiry Date", 2018's "Meet Me Halfway" and 2019's "Timelines" a docu-series in partnership with Katie Couric about the evolving and controversial topic of marriage pressure and societal expectations women face globally.