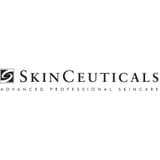 We've partnered with
SkinCeuticals
to share the hyaluronic acid serums that prove exactly why this hero ingredient is so popular.
If the skin-care world had a yearbook, the superlative for "most popular" would go to hyaluronic acid. It's the ingredient that's always invited to the party and scores the best seat at the lunch table. It's the reliable and well-liked friend that everyone wants in their routines. Thanks to its ability to cater to so many skin types while holding up to 1,000 times its own weight in water, this plumping and hydrating ingredient tends to work wonders, hence the popularity.
But like any good queen bee, hyaluronic isn't just good alone — in fact, what makes it really great is its entourage. In an industry where so many ingredients don't mix well together, one factor that often contributes to the challenge of building a routine, it's practically a miracle that hyaluronic acid is such a good match for so many out there. But even with all of its admirable qualities, there is one downside to the popularity: there are, dare we say, too many hyaluronic acid products out there, at least too many to try in one lifetime.
Luckily, you don't have to do all of the testing yourself. In fact, we've found four serums that can help you cut through all of the noise. Not only do they flood skin with hydration, but they also use a range of other impactful ingredients that can help you address your biggest skin-care concerns. Whether you're hoping to address fine lines or soothe the occasional dry patch, these four serums have you covered.
The Serum: H.A. Intensifier
Top Ingredients: Hyaluronic Acid, Pro Xylane™, and Botanical Extracts
The older you get, the harder plump skin is to maintain, but this serum seeks to fix that by boosting your skin's hyaluronic acid levels. Of course, it includes hyaluronic acid, but it also utilizes pro xylane™, which encourages the production of water-absorbing molecules that can help to increase skin elasticity. While the latter works to promote long-lasting hydration, which can improve the appearance of skin firmness and smoothness, ingredients like licorice root and purple rice help give skin that youthful and bouncy glow.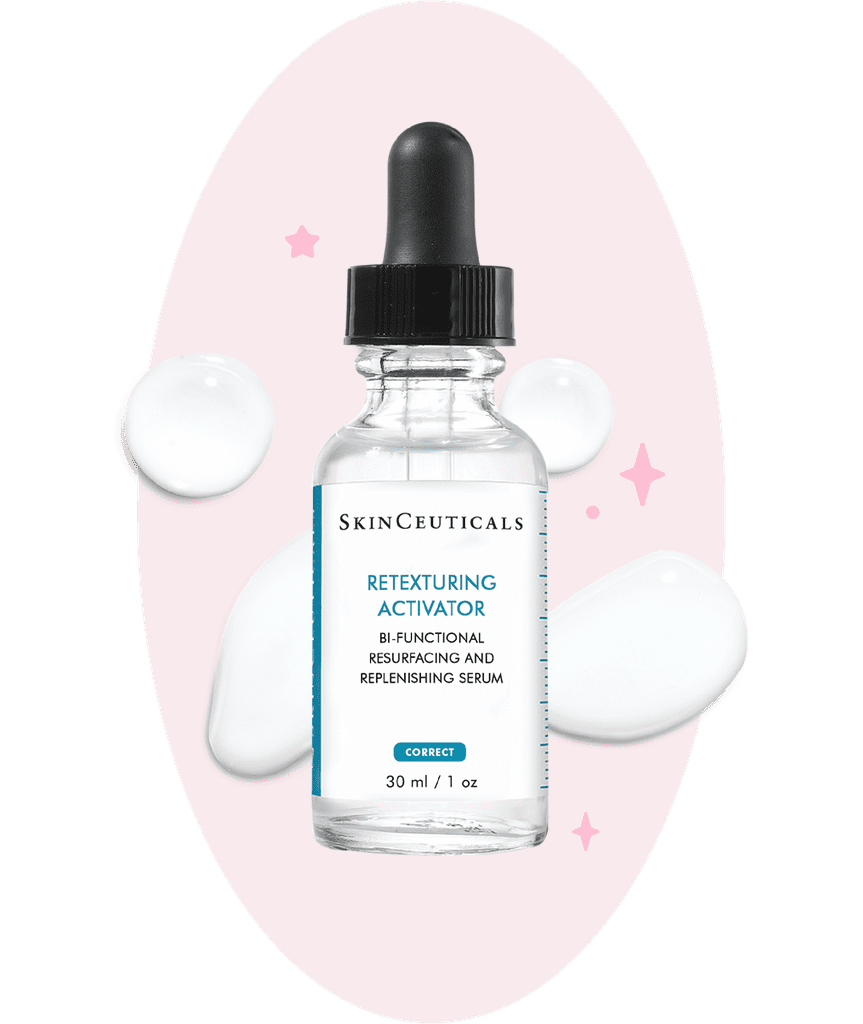 The Serum: Retexturing Activator
Top Ingredients: Hyaluronic Acid, Hydroxyethyl Urea, and Kombucha
Exfoliation can be tough on skin, but this multitasking serum manages to maintain your skin's moisture levels as it resurfaces, so you're left with a renewed healthy radiance. How? Hydroxyethyl urea stimulates enzymes that help to break the bond between dead skin cells without stripping skin. As these cells are exfoliated away, hyaluronic acid and kombucha flood skin with hydration. Shown to have the resurfacing power of a daily 20 percent glycolic treatment, this serum's gentle but powerful execution will redefine how you address fine lines.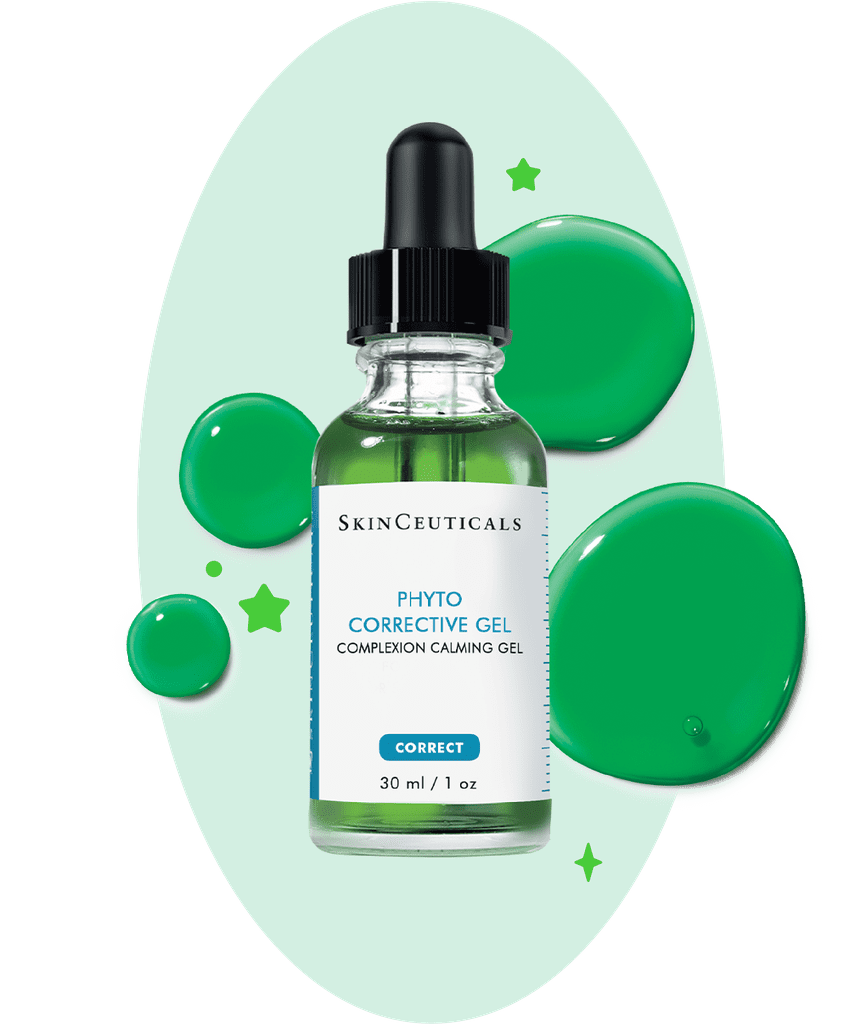 The Serum: Phyto Corrective Gel
Top Ingredients: Hyaluronic Acid, Eucalyptus Essential Oil, and Botanical Extracts
Have you ever woken up and spotted a patch of dark spots or a colony of new bumps on skin that seemingly came out of nowhere? You think, now what? Whether your concerns are sudden or you've been trying to manage acne-prone skin or general blotchiness for years, this green serum can help. The oil-free formula cocktails hyaluronic acid with cucumber, thyme, and olive leaf to comfort irritated skin while addressing discoloration. Its ability to keep skin consistently hydrated and bright is a game changer for sensitive skin.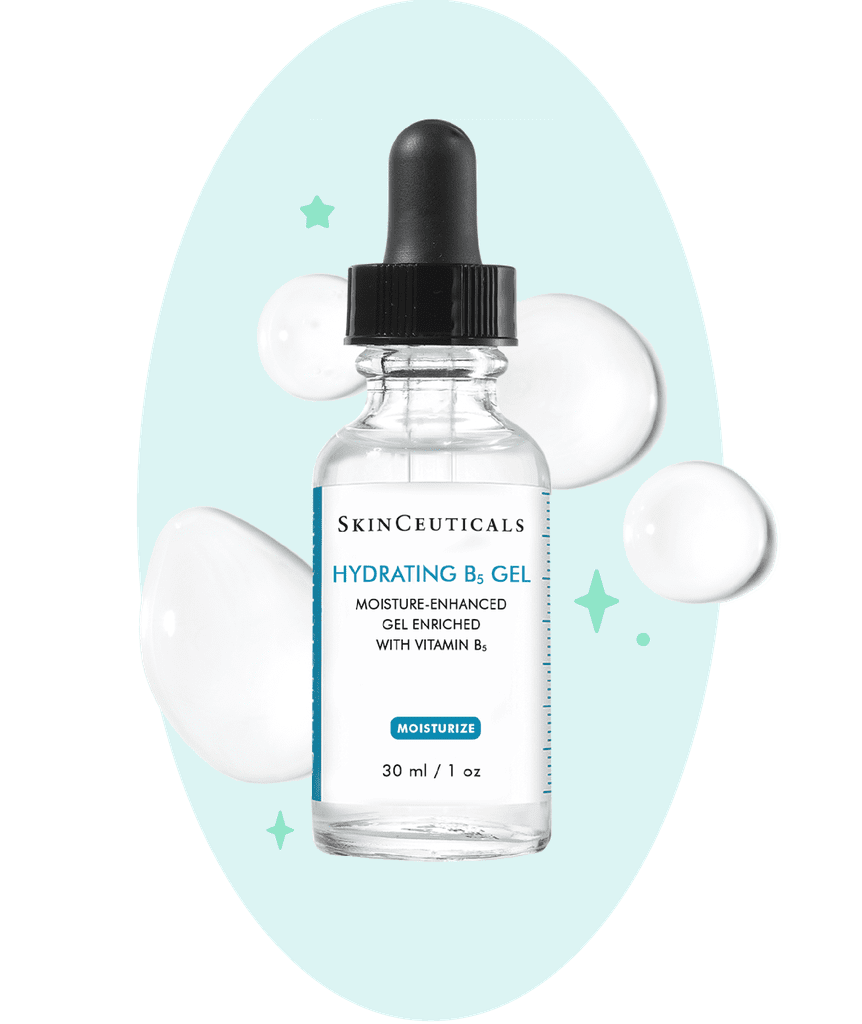 The Serum: Hydrating B5 Gel
Top Ingredients: 0.5 percent Hyaluronic Acid and Vitamin B5
Though she be but simple, she is fiercely hydrating. While this serum doesn't come with a complex formulation, its two hero ingredients work harmoniously together to accomplish one goal: replenish your skin. Fit for all skin types, the combination of 0.5 percent hyaluronic acid and vitamin B5 helps to address a range of skin concerns, from dullness to blemishes to age-related moisture loss. Not only does this serum deliver hydration deep into the skin without clogging pores, but it can also help to enhance the benefits of your favorite moisturizer, making it a natural addition into anyone's daily lineup.