Kristen Stewart's Makeup Artist Breaks Down the Unmissable Beauty Moments in Spencer
There's no other way of saying it: Princess Diana has been a style icon and beauty inspiration for people all over the world for decades. From her epic '80s fashion moments to her signature hair and makeup looks (including her love of blue eyeliner), people have attempted to emulate her every move for years and years, looking to capture her seemingly effortless and classic style that grabbed hearts around the world.
One of the latest re-creations of Princess Diana's story comes from Kristen Stewart in the much-anticipated biopic Spencer, which hits theaters on Nov. 5. The movie follows her story as she makes the decision to leave her marriage to Prince Charles, walking away from one of the most famous marriages in the world at the time and changing the course of their lives forever. While it focuses on that tumultuous weekend spent with the royal family in December 1992, there's another thing people can't seem to get enough of: how accurate Stewart's portrayal of the late princess seems to be, from her shag haircut down to her rosy pink blush.
To get the behind-the-scenes scoop on exactly how the actor transformed into what many are calling the most realistic and personal depiction of Princess Diana to date, we spoke with Stewart's personal makeup artist, Stacey Panepinto. She's worked with the actor for more than 10 years on everything from Twilight to Snow White and the Huntsman, but this may be her most momentous transformation yet. Keep reading for all the beauty tea.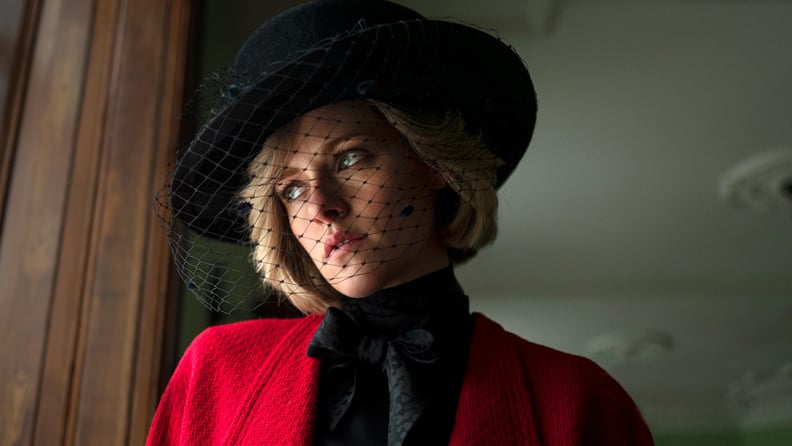 The Products Kristen Stewart Wore to Recreate Princess Diana's Makeup Look
For Stewart's day-to-day Princess Diana look, Panepinto says she kept it light and fresh. First, there was a lot of prep work before getting to the makeup, starting with the A-list favorite Augustinus Bader The Cream ($265), which she used to create a radiant base. Then, to create Princess Diana's rosy glow, she used the lightweight Glossier Skin Perfecting Tint ($36, originally $44) followed by the Benefit Benetint Rose Lip & Cheek Tint ($18), a sheer pink blush. Because the eyes were such an emphasis for the late royal, she amped it up just a notch with the Chanel Le Volume Mascara ($32) and a brown eyeliner from Marc Jacobs to create a soft, romantic look.
"Having worked with Kristen for years, I'm fortunate that I know her face well and I know the products that work for her," Panepinto told POPSUGAR. "For this look overall we wanted to keep it simple and true to a lot of the images you see of Diana in real life. We didn't want to try and copy from anything complete, but instead to create an image that felt timeless. Sometimes we might use a lip color that was similar to images we looked at to pay homage to a real reference point."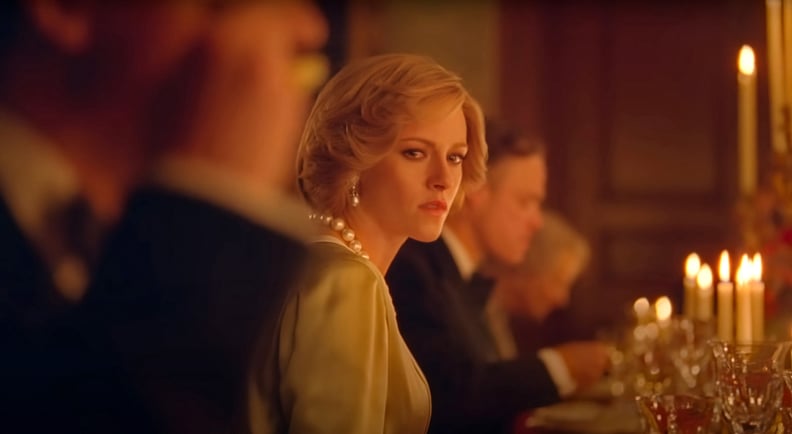 How the Team Re-Created Princess Diana's Iconic Hairstyles
Princess Diana rarely changed her hair, preferring to stick with the styles that she knew and loved. It's an essential part of the "Diana look" we know and love, and the team understood that nailing this part was key. To get the looks, Stewart wore wigs all throughout the film to re-create Princess Diana's iconic hairstyles, including the shaggy cut that's synonymous with some of Diana's biggest fashion moments in the 1980s. These were handmade by Samuel James and styled by the film's makeup and hair designer, Wakana Yoshihara.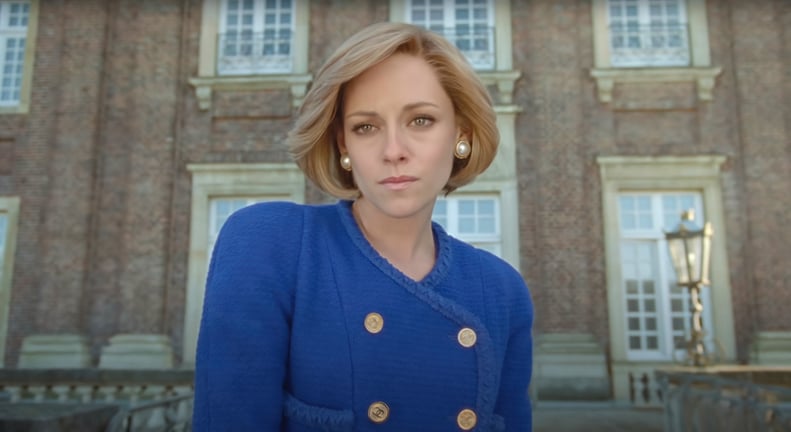 Where the Hair and Makeup Team Found Its Inspiration For Spencer
Because Princess Diana was so high-profile and photographed so often, Panepinto told POPSUGAR that sourcing inspiration images and reference material was easy. Some of her most important moments were captured on film all throughout her life, including her wedding to Prince Charles.
Panepinto even managed to find inspiration for the movie much closer to home: "My mom actually had some books from the '80s and '90s that I found images of Diana in," she said. "I also watched documentaries about Princess Diana and filled in any gaps by hunting down images online."
She says that her favorite outfit in the film was Diana's intricate Chanel gown, which was painstakingly re-created for the movie's poster. Later in life, after her marriage ended, Princess Diana no longer wore the brand. She said that the CC logo reminded her of her ex-husband, Charles, and his rumored mistress, Camilla, who apparently gifted Charles with a pair of CC logo cufflinks as a gift when he and Diana were married.