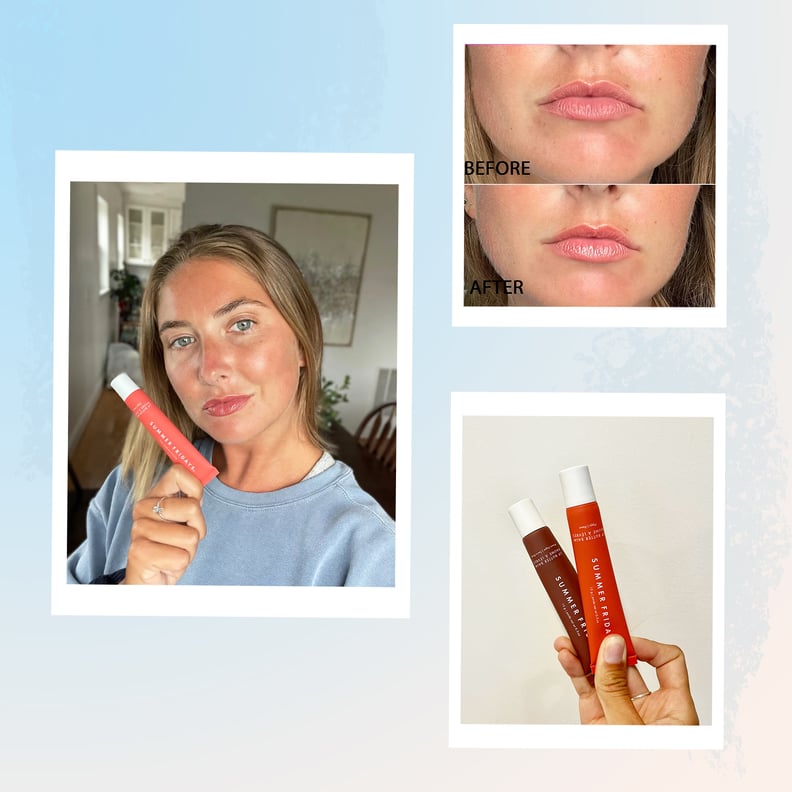 POPSUGAR Photography | Haley Lyndes
POPSUGAR Photography | Haley Lyndes
As POPSUGAR editors, we independently select and write about stuff we love and think you'll like too. If you buy a product we have recommended, we may receive affiliate commission, which in turn supports our work.
Summertime, for me, means minimal makeup. I'm usually bronzed enough to get away with a blush, mascara, and a good lip before leaving the house (a prime example of why I love summer so much), and this year's natural and glowy beauty trend falls in line with my summer routine. The only step I've changed along the way is my lip ritual — I've added a gloss on top of my lipstick. While that might not sound like an astounding new step to you, for me it's big — I've never been a lip-gloss girl. Its sticky residue, the idea of it adhering to my hair, or the risk of it brushing against someone's shirt and wiping away has always felt unmanageable and not worth it. But after trying Summer Fridays' Lip Butter Balm ($23), I changed my mind. It's what I reach for morning and night and has completely transformed my makeup.
What I Like About Summer Fridays' Lip Butter Balm
The balm has a light scent that fades quickly.
One application alone is incredibly hydrating.
The gloss lasts a few hours before wearing off and can be applied over lipstick.
As someone who spends every spare moment at the beach, it's important to keep hydrated. Oftentimes, my lips are dry in the summer from being out in the sun. It's a problem I've overlooked time and time again, but after seeing endless TikToks on minimal makeup looks that are glowy and dewy, I was convinced that a lip gloss would be a smart addition to my routine. The Summer Fridays Lip Butter Balm checked all the boxes. Its applicator hugs my lips perfectly, and it applies like butter. Not only that, but it smells incredible, too. I own both the vanilla beige and poppy, and they both have a light scent that fades away quickly. Personally, I apply mine over lipstick, and I love how plump and moisturized it makes my lips feel. It gives off that perfect dewy summer look and lasts a few hours on my lips before I feel the need to reapply. Both the colors have a fairly minimal tint, which I like over my lipstick, and I switch between the poppy and vanilla beige depending on my look. Quite possibly my favorite part is the formula — it doesn't feel tacky and sticky, but hydrating and smooth. My lips have certainly thanked me — I even wear it overnight.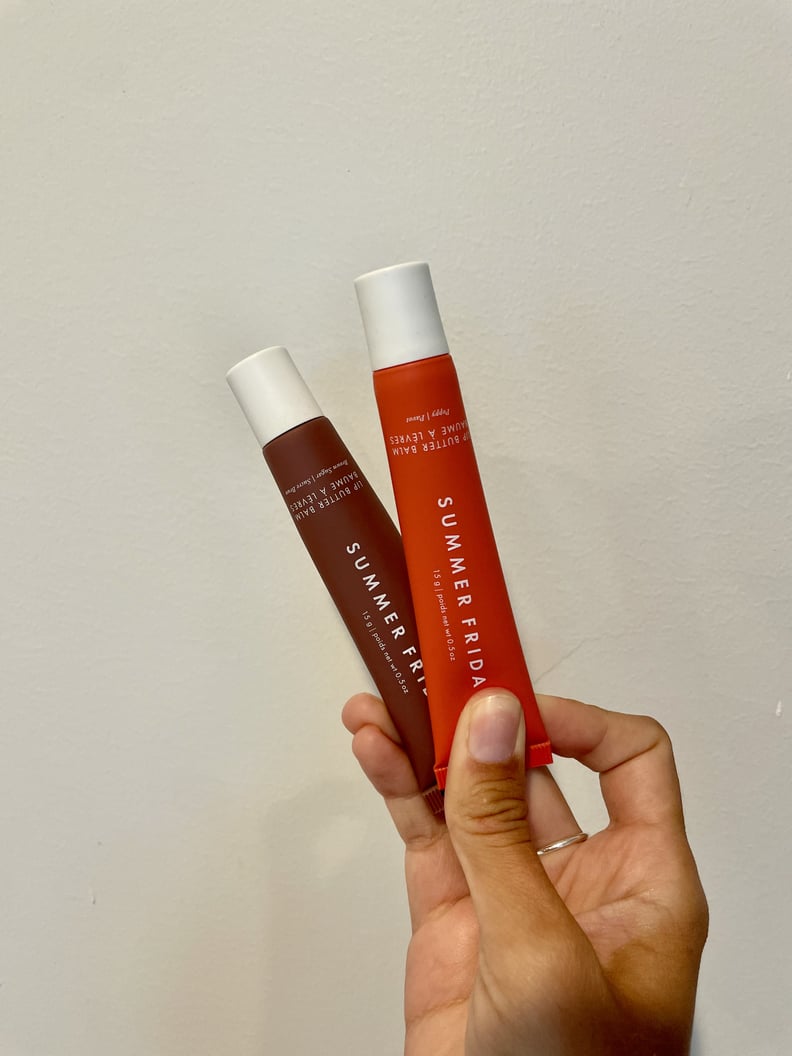 What's Worth Noting About Summer Fridays' Lip Butter Balm
Customers say the lip butter balm doesn't come filled all the way.
The lip butter has a sheer tint.
The lip balm comes in a .5-ounce tube, which is normal, but multiple customers have reported the tube feeling empty. Personally, I haven't had this experience with the gloss. In fact, I've owned my vanilla beige balm for two months applying it daily, and it hasn't run out. Perhaps this is an inconsistency in the product, but it's important to note before purchasing. It's also necessary to reinstate that while this gloss comes in different shades (three total), the shades are very sheer. For me, this works great over lipstick. However, if you're expecting this product to change your lip color, you might be disappointed.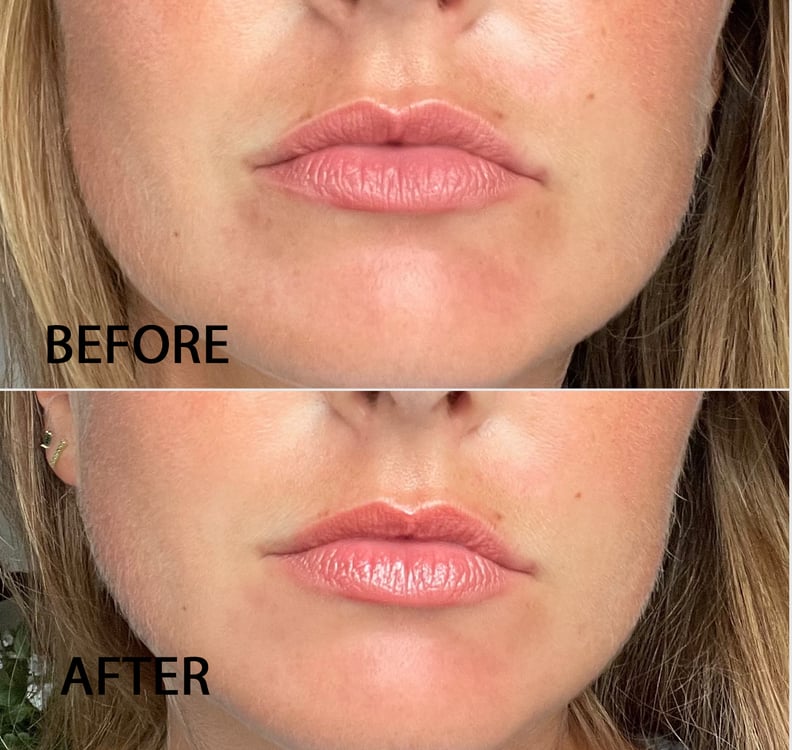 Who Is Summer Fridays' Lip Butter Balm Best For?
If you like the look of a dewy and plump lip, this product is for you.
It's perfect for a glowy and minimal makeup look.
This balm is best for someone who wants to give their lips a dewy and plump look. It's ultra-moisturizing and is the perfect size to throw into a purse or in your back pocket. This butter balm will become the new sidekick you take everywhere. So much so that you might not like the feeling of your lips without it. It's a great addition to a dewy and minimal summer makeup look.
Where Is Summer Fridays' Lip Butter Balm Available?
The Summer Fridays Lip Butter Balm is available at Sephora ($23), Amazon ($23), Kohls ($23), Revolve ($23), and Summer Fridays' website, all for the same price.
Additional Details
The Summer Fridays Lip Butter Balm is filled with shea and murumuru-seed butters that moisturize and condition the lips.
The balm is made with vegan waxes that soften and boost shine without leaving the lips feeling greasy.
It is vegan, gluten-free, and cruelty-free and comes in recyclable packaging.
The lip butter balm is a "Clean at Sephora" product, meaning it doesn't contain potentially harmful ingredients to human health.
Editor's Rating
★★★★★