How to Get That Sun-Kissed Look Without Actually Having to Go Outside This Summer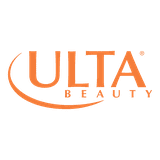 Ready to get the ultimate glow? We've partnered with Ulta Beauty to share every product you need for your at-home summer routine.
If summer took the moral alignment test, it would definitely fall under lawful good. Summer means longer sunnier days, chilled drinks, and outfits that consist of nothing more than a pair of shorts and a bathing suit. But perhaps the biggest perk of the summertime is the healthy glow we tend to sport for three straight months.
Of course, summer may look really different this year, especially while social distancing. Luckily, there's still a way to achieve that sun-kissed effect without leaving the house. From self-tanner to body makeup to shimmering highlighter: everything you need to master the art of a sunless summer look can be found at Ulta Beauty, ahead.