New Summer Skin-Care Essentials at Ulta Beauty
15 Summer Skin-Care Essentials That'll Upgrade Your Routine From Ulta Beauty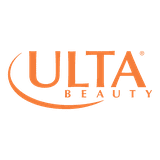 It's finally time to upgrade your summer skin-care routine. We've partnered with
Ulta Beauty
to share with you the season's biggest must-try essentials that will guide all of your shopping decisions.
Do you smell that? A fresh-cut lawn. A salty wave breaking on the beach. A grill aglow with enough hot dogs and burgers to feed an entire professional baseball team. It's the smell of summer. And just as quickly as everything around you changes, in comes the pang in your stomach telling you that the jar of thick moisturizer you're still using on your skin day and night is officially out of season.
Luckily, overhauling your entire routine isn't so difficult when there are some can't-miss skin-care essentials leading the pack currently at Ulta Beauty — almost all of which we bet your old skin-care routine doesn't have.
A potent antioxidant like vitamin C is essential during the summer season, especially if you plan on being in the sun (yes, being indoors and sitting near a window or on your back patio counts). Vitamin C is known for fighting free radical damage, promoting collagen production, and brightening uneven skin tone (see: dark spots, acne marks, etc.), making it a no-brainer addition to your routine.
The key step in choosing the right vitamin C serum or oil for your skin is checking out the ingredients it comes cocktailed with. When utilized alongside a similarly brightening ingredient, like turmeric in the Sunday Riley C.E.O. Glow Vitamin C and Turmeric Face Oil or kakadu plum in the Dermadoctor Kakadu C 20% Vitamin C Serum with Ferulic Acid & Vitamin E , vitamin C can quickly address the appearance of dark spots or acne marks while further preventing future hyperpigmentation.
Products like the Mad Hippie Vitamin C Serum and Mario Badescu Vitamin C Serum use complementing antioxidants and proteins, like vitamin E and collagen, to reduce the appearance of fine lines, wrinkles, and dull texture. In its place: a bouncy and glowing complexion. Even if vitamin C is a constant in your existing routine, upgrading to a higher concentration of the ingredient can optimize results. The L'Oréal Revitalift Derm Intensives Vitamin C Serum uses 10 percent pure vitamin C in its potent formula to promise results within a week.
The Essential: Water Cream
A water cream is a water-based moisturizer that's lightweight and comfortable for all skin types, especially oily-prone complexions. More often than not, water creams are oil-free and noncomedogenic, so the formula won't clog pores and cause a breakout. Don't worry; just because the formulas are traditionally made to be lighter doesn't mean they're any less hydrating. In fact, water creams layer perfectly on top of your serums and underneath sunscreen.
There's more than one way to find a water cream right for you. In some cases, the hydrating formula may come packed inside a gel, like in the Neutrogena Hydro Boost Water Gel and StriVectin Re-Quench Water Cream Hyaluronic + Electrolyte Moisturizer. This allows the product to absorb quickly into skin without leaving behind a sticky residue.
If you prefer a cream formula, try the Philosophy Renewed Hope in a Jar Water Cream Hyaluronic Glow Moisturizer and First Aid Beauty Hello FAB Coconut Water Cream. Both utilize fluffier textures for fast absorption (this kind of formula also doubles as a really good primer for makeup). But water creams aren't just beneficial for your complexion, they're great for your undereye area, too. An oil-free gel, like the Peter Thomas Roth Water Drench Hyaluronic Cloud Hydrating Eye Gel, is exactly what tired eyes are looking for, especially after a long summer night.
The Essential: Facial Mist
No one needs to tell you that summer is a significantly hotter season than the rest. Higher temperatures mean melted makeup, potential inflammation, and dry skin (yes, the sun will wear out your complexion fast). The easiest — and most fun — solution? Facial mists. As far as handy skin-care products go, facial mists are at the top of the list. The compact bottles are perfect as vanity or desk essentials so whenever your skin needs a quick mist, there they'll be.
If you're hoping to balance out your complexion postcleanse, then you might want to reach for a mist that includes witch hazel, like the Thayers Alcohol-Free Witch Hazel Facial Mist, which has been known to shrink the appearance of pores and soothe inflammation. Need something that can be a fast pick-me-up during your usual 3 p.m. slump? Look for fruity and floral ingredients, like watermelon extract and rose water for instant hydration. You can find both ingredients, among other hydrating components, in the My Clarins RE-FRESH Hydrating Beauty Mist, Heritage Store Rosewater Spray, Ulta Beauty Collection Watermelon Facial Mist, and Awake Beauty 10+ Super Juice Refreshing Mist.
The beauty of a facial mist is that it can be worn on bare skin or over makeup, depending on your personal needs. Trust us, incorporate one — or two — into your routine, and you'll find yourself with empty bottles by the end of the summer.