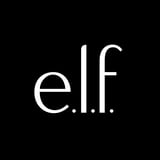 The holidays can be rough on your skin, so we partnered with
e.l.f.
and four POPSUGAR editors to find out what they rely on to keep their complexions glowy.
The holiday season, with all its fetes and fun, provides a great excuse for us to get creative and bold with our makeup looks. However, with much merrymaking comes much wear and tear on our skin. From indulging in sugary treats to sipping on a little too much spiked eggnog, our complexions unfortunately bear the brunt of the festivities and show how we're really feeling about the most wonderful time of the year. So give your skin a pick-me-up! We asked four POPSUGAR editors to fill us in on their favorite skincare products from e.l.f. that save their skin during the holidays — and every day.
"I don't love wearing a full face of makeup — even for a holiday party, I usually won't apply more than tinted moisturizer, brow gel, mascara, and maybe some glittery eye shadow. That means I really need my complexion to look its best. First things first: I make sure I have a total skincare routine in place, from daily cleansing and toning to the occasional sheet mask, with the Best of e.l.f. Skincare Set. I also have some enlarged pores, especially around my nose, so I like to use the Pore Clearing Glitter Peel Off Mask once a week to help minimize the appearance. Moisturizing is also key, especially during the Winter. The dry air can wreak havoc on my skin, so I rely on the hyaluronic acid in the Hello Hydration! Face Cream to keep my skin moisturized. Last but not least, I use the Lip Exfoliator almost every day to keep my lips soft and smooth — a necessity for a bright red holiday lip!"
"When you grow up Dominican, the holidays mean indulging in food, cocktails, secret Santas, and many, many parties with your loved ones. Makeup plays a huge part — a full beat face is the norm — but my skin gets tired and dehydrated really fast with all the holiday fun. That's why I rely on key products to help me keep my skin happy, looking youthful, and above all, looking well-rested — even if I got caught up in the moment and stayed up late. Before I go to bed I remove my makeup and wash my face with the SuperClarify Cleanser. It's a gel that creates a gentle foam, helps prevent clogged pores, and strengthens the skin. Because I'm Latina and nothing is too extra — let alone when we're talking skin care — I apply the Illuminating Eye Cream after I dry my face. It hydrates the area around my eyes and minimizes the dark circles, so when I wake up I don't look like an oversize raccoon that's aged 10 years in one night.
Because the weather gets so dry in the cold months and I always want to look my best for all the holiday commitments, I use the Nourishing Facial Oil. I love the fact that it has radiance-inducing ingredients like rose, avocado, and grape seed oil, and it boosts my Latina glow, even in the dead of Winter. Last but not least, and because sometimes you simply don't have time to follow a thorough routine, I use these Soothing Sheet Masks, particularly in the mornings after I wash my face. I'll keep it on while I feed my dog, make coffee, and pick my outfit — it wakes up and replenishes my skin, preparing me for the long, fun days the season brings."
"My combination skin is a drama queen, so planning a party look with unpredictable skin like mine can be tricky. Luckily, with the right product prep, I'm usually in the clear. Although my typical cleansing regimen isn't too extensive, I like to break out the intense tools — like this Massaging Facial Cleanser that works deep into my sebum-packed pores — for worthy occasions. But it's not all work and no play. I always opt to indulge in this Hydrating Bubble Mask (the fizzy bubbles are a fun bonus) and Hydrogel Under Eye Mask patches that banish dark circles in minutes. If I'm looking for a deeper treatment that caters to my I-want-to-cancel-but-it's-too-late-now eyes, I pull out the on-the-go friendly Massaging Eye Wand that I can use while I browse my closet for the perfect party 'fit. By the time my clothes are laid out, my skin is fully prepared for whatever glittery cocktail I have in mind."
"The skincare mantra I live by (because, yes, I'm that obsessed) is: exfoliate, then hydrate. In order for my skin to soak up any much-needed hydration, a gentle exfoliation is a must. And in order for my skin to be its brightest self so I don't have to wear a ton of makeup, I have a dedicated daily routine. Every evening, I start with the tiny heroes that come in the Supers Mini SkinCare Set. I wash all the pollutants of the day away with the SuperClarify cleanser, which breaks up any impurities and gunk that may have settled. I'm a big fan of facial acids — so I next turn to SuperTone Toner. It has both glycolic acid and witch hazel to gently slough away dead skin cells to reveal that coveted dewy glow.
My favorite way to make sure moisture really penetrates my now-clean-as-a-whip skin is to slather on the Superhydrate Moisturizer and massage it into my skin with this knobby Facial Massager. The tool helps to relieve tension (a must during the holiday season) and stimulate blood flow — all the while making the ultrahydrating squalene from the moisturizer work its magic. To make sure I never lose that megahydrated feeling, I keep the Prep and Hydrate Balm on my person at all times — from the gym to the office to all the holiday parties I RSVP'd to, I know I have a shea-butter-infused secret weapon on my side."