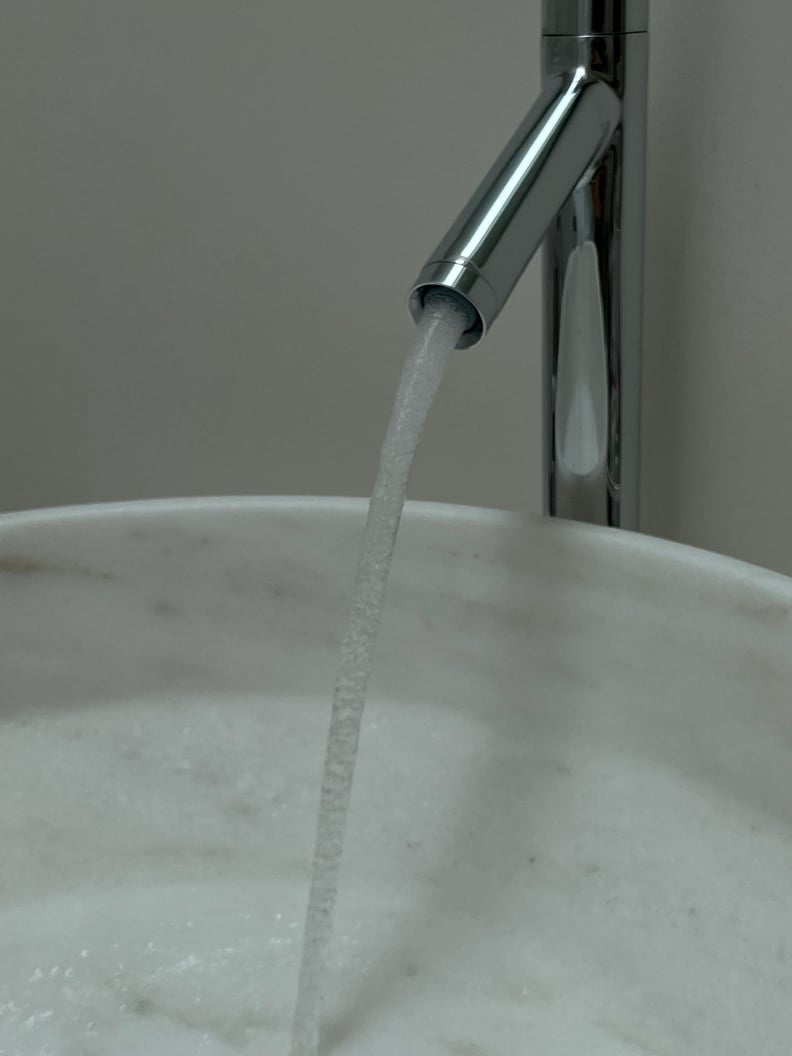 POPSUGAR Photography | Renee Rodriguez
POPSUGAR Photography | Renee Rodriguez
As POPSUGAR editors, we independently select and write about stuff we love and think you'll like too. If you buy a product we have recommended, we may receive affiliate commission, which in turn supports our work.
"Water cleansing" is the act of washing your face in the morning with just water.
It's gaining popularity on TikTok after a video of the process went viral.
One editor tried water cleansing for a week to see if it worked on her dry skin.
The first time I heard the term "water cleansing" was when I was scrolling TikTok one night and came across one of beauty influencer Ava Lee's TikTok videos. "It literally means you're cleansing with just water, with no cleanser in the mornings," Lee says. In the clip, she also claims that overcleansing can strip your skin barrier, and that using just water has "saved" her skin. Some of my friends and coworkers wash their faces with only water — or skip washing altogether — in the mornings, but it'd never been something I'd considered testing out for myself.
When it comes to my beauty and self-care rituals, I have a pretty strict routine that I stick to no matter what. Outside of the products I wear daily, when it comes to cleansing specifically, I typically wash my face with CeraVe's Hydrating Facial Cleanser ($12) in the morning and at night. This face wash doesn't dry my skin out, and it was actually suggested to me by my dermatologist after starting a prescription for tretinoin. If I'm wearing makeup, I use a cleansing balm and then use my face wash. I stick to my routine no matter how tired I am, regardless of how many drinks I've had or whether I'm traveling or at home. This means that, at first, I couldn't imagine skipping using a face wash altogether in the morning. However, when I woke up with extra dry skin a few weeks ago, I knew I wanted to give it a try sooner rather than later.
I was on vacation last week, which meant that I was going to be spending a full seven days lounging by the pool. Although I usually shower every morning after working out, I took the week off of working out, showering in the morning, and yep, you guessed it — using face wash in the morning as well. For an entire week, I woke up, rinsed my face with a minimal amount of water, patted it dry, and then proceeded to apply my various beauty products.
The first day I tried it out, it definitely felt foreign. Although my skin pretty much felt the same when it came to texture and dryness, just the idea of skipping my cleanser was weird to me, and I didn't feel like my face was entirely clean. However, since I knew I was just going to be layering on tons of SPF throughout the day, I decided to stick with it.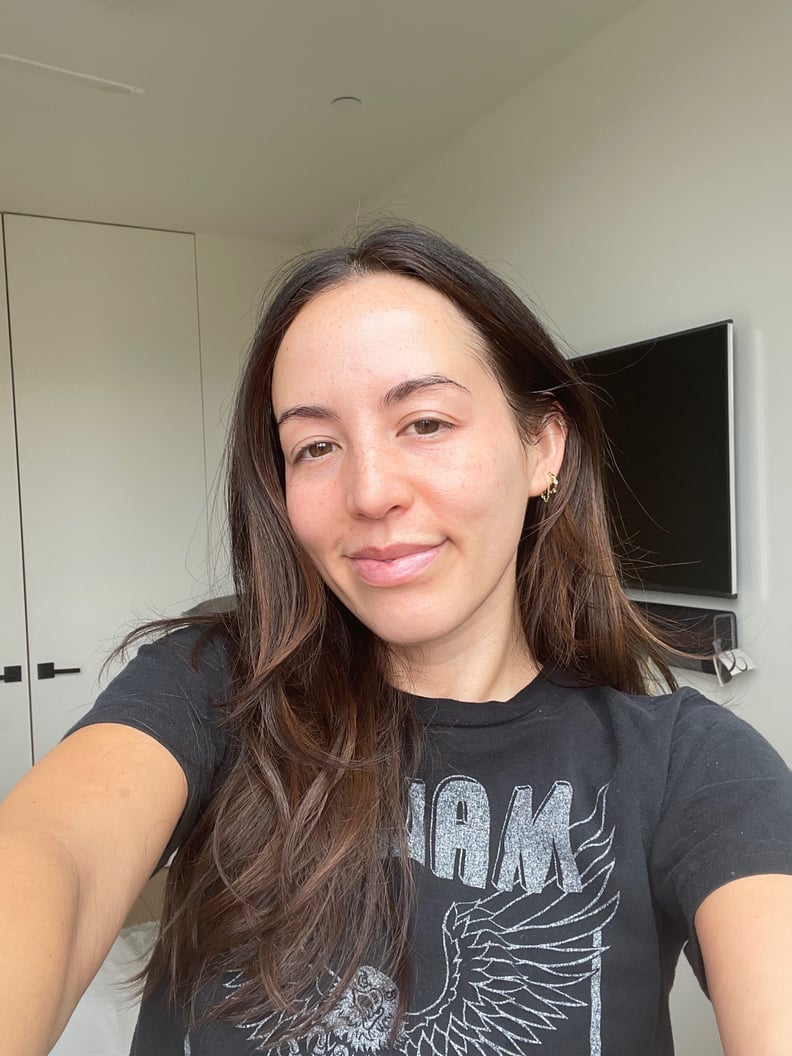 By the end of the week, I was surprised that I didn't break out at all. I absolutely thought I would garner at least a few extra pimples from taking out a key step in my skin-care routine, but to be honest, my skin looked just as good — perhaps better — than it did when I was using my regular cleanser twice a day. The other big difference I noticed was that my skin was a lot less dry. Although I use a hydrating face wash already, skipping my cleanser in the morning altogether really helped alleviate the dryness I had around my nose and above my eyebrows.
I've been back from vacation for almost a full week now, and even though I'm back to working out and showering in the mornings, I've decided to table my normal a.m. face-wash routine and stick with water cleansing for a little longer.