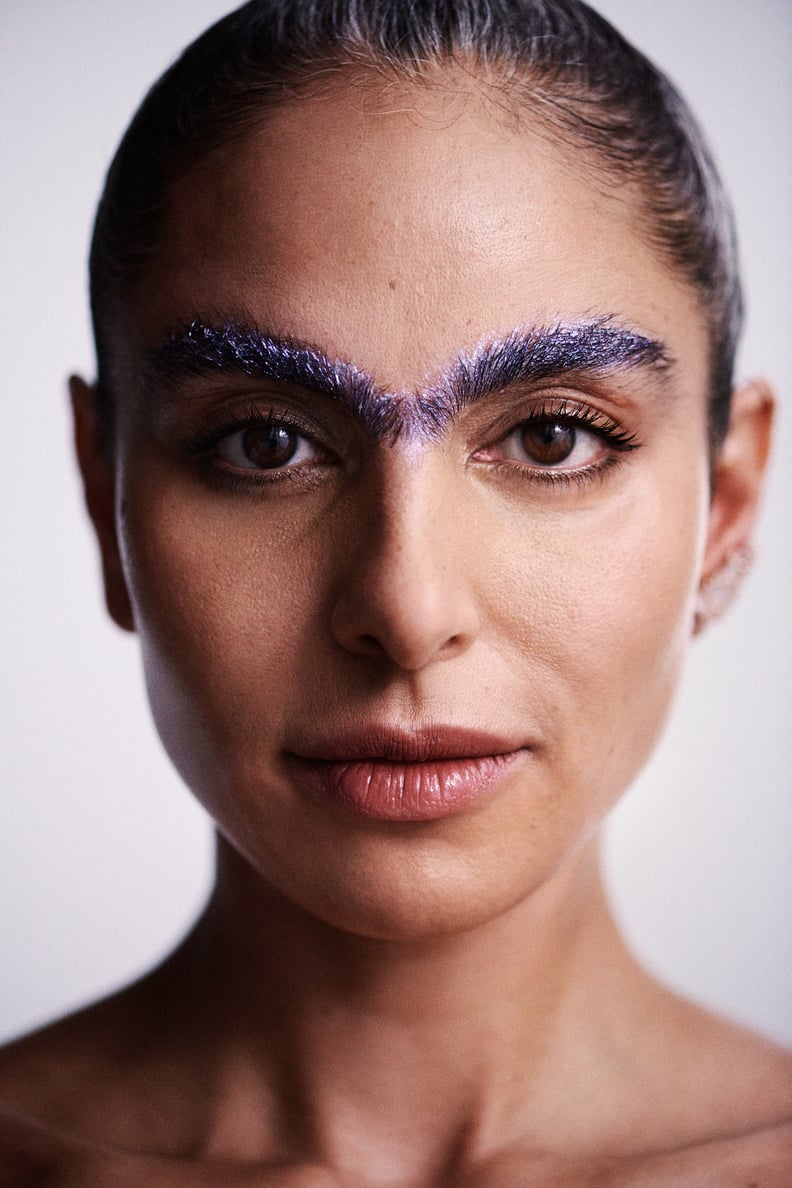 Cass Bird
Cass Bird
Too often, the best come-to-be beauty stories go Untold, solely based on a person's skin color, religion, gender expression, disability, or socioeconomic status. Here, we're passing the mic to some of the most ambitious and talented voices in the industry so they can share, in their own words, the remarkable story of how they came to be — and how they're using beauty to change the world for the better. Up next: TooD founder Shari Siadat.
Growing up, I definitely stood out for being the "token ethnic girl" of the town. I am a first-generation Iranian-American; my parents came here in the '70s, but I grew up in a very small town in Massachusetts where there were less than 3,000 people. I was among a sea of blond hair and blue eyes, and from very early on, it was quite apparent to me how I should feel about that.
Once, a girl teased me about my unibrow and my darker skin, and word got back to her mother. Then one day after recess, the girl's mom pulled me aside, put her arm next to mine and said, "See, we're not that far apart." I'll always remember that one statement, which was so innocent and in the spirit of trying diffuse what her daughter said. It was the first moment where this seed of shame was planted inside of me. I thought to myself, But we are different, and there's something wrong with me. That narrative of never being enough — of rejection — really stayed with me.
When I moved to Florida in eighth grade, I looked at that as an opportunity to save myself. I thought, How can I reinvent myself so that all of the past bullying and trauma that I experienced in Massachusetts doesn't follow me to Florida? That's when I tweezed my unibrow.
My mother and grandmother never allowed me to tweeze prior because, in my culture, there are ties to family honor with hair removal when you do it too young. When I was old enough, and my grandmother tweezed those middle hairs and I saw my face for the first time, it was a pivotal moment. I didn't know that I could be human, and to me, being human meant having two separate eyebrows. We moved again at 16 to New Jersey and I started to play around with bleaching my arm hair, waxing, laser hair removal — I wanted to laser every little bit of hair off my body. I saw my eyebrow specialist every two to three weeks.
Years later, I ended up getting married and having girls that resembled the classmates from my elementary school. With that, I really thought my alibi was on lock; no one would be able to find out my secret. But then I had my third daughter. When I saw her in the hospital and realized that she looked different than my other daughters, I was scared, to be honest.
We don't realize when we're enslaved to certain beauty regimens how much they control our minds. Then, when we free ourselves from those restrictions, when we give ourselves the permission to make our own rules, our whole world changes.
I thought to myself, Wow, I now have to face something that I thought I never had to face in this lifetime again. A few years after that, when she was three, I was experimenting with my style and my identity through hair, makeup, and fashion, and there was something so liberating about that, but I was tired of constantly needing to reinvent myself. That's when I allowed myself to stop going to my eyebrow specialist. I decided to grow my unibrow back for my daughters because I thought, They really don't stand a chance to love themselves if I can't even come close to no longer hating myself and needing to be something that I am not.
It took a long time, but it happened — and from there I completely changed. We don't realize when we're enslaved to certain beauty regimens how much they control our minds. When we free ourselves from those restrictions, when we give ourselves the permission to make our own rules, our whole world changes.
That's how I fell into the beauty world: I was always waiting for the beauty industry to speak to a more diverse audience — to speak to me — and I realized that it wasn't, so I thought to myself, At least if I can be a small voice, maybe I can invite bigger beauty brands to the conversation and together we can move forward more inclusively. The images that are shown in beauty campaigns are still pretty elementary in terms of diversity and inclusivity. Every year we're getting better, but there are still so many faces that haven't been shown, so many ethnic backgrounds that haven't had a beauty brand speak to them.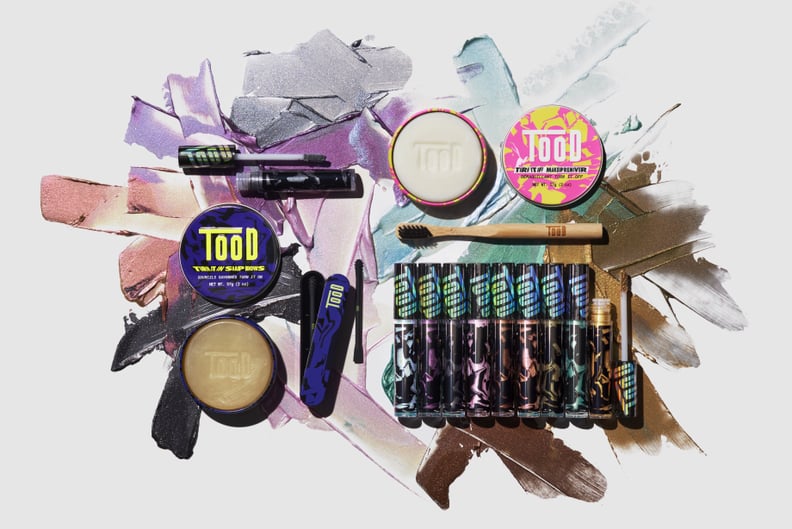 So, I started TooD, which is short for "attitude." There was no grandiose business plan or intention behind it — I just experimented until it worked. In my culture and my upbringing and my environment, I always was on this hamster wheel of doing what I thought was expected of me, so I wanted it to stand for knowing at any moment you can shift and pivot your perception of yourself, of others, of all the things that make you act a certain way or talk a certain way.
The beauty industry historically has profited off of selling insecurities, making you feel that you're not enough and telling you, if you buy this, maybe you'll be accepted or maybe you'll fit into the crowd. With TooD, we're not here to conceal, contour, highlight, have a seven-minute tutorial to teach you how to draw the perfect cat-eye. We're just giving you the tools to self-express. We're here to say, what if exactly how you are — plastic surgery or no plastic surgery, whatever, however you come — is valid enough?