All the Trendy Things You Need For Glowing Skin in 2020 — and None of Them Are Makeup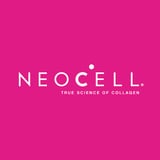 This year's goal: get glowing skin. We've partnered with NeoCell to bring you all the on-trend products you need for your best skin. No foundation needed!
We use makeup and photo filters in the name of achieving smooth-looking skin and a flawless glow. But what if your skin already looked like that in real life? Set down the highlighter and bronzer for a sec and hear us out. This year, we're all about taking a skin-first approach to luminosity — one that doesn't involve any makeup at all. From supplements to serums to (face) steamers, there are plenty of ways to tap into that authentic glow from the surface up. Keep reading for our selection of the trendiest ones to know and shop for 2020.