Ulta Beauty Hair Services Picked by Editors For Summer
Our Editors Share the Summer Hair Services They've Already Got on the Books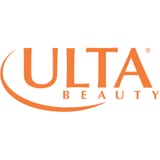 Highlights? Bang trim? Braids? We've partnered with
Ulta Beauty
to share the hair services and treatments worth booking this summer.
As much as we loved dyeing, cutting, and styling our own hair this year at home, we've all missed our weekends spent in the salon. Now that places are more broadly and safely opening, we're eager to return to the chairs we've missed and level up our looks at the hands of the pros at salons, like Ulta Beauty. Of course, dreams of a new look call for some inspiration, so we asked our editors about the services they've already booked for the summer. All that's left to do is commit.
But getting the service is only one part of the process. Anyone who's gotten their hair done — cut, color, or style — knows how crucial upkeep is. To sweeten the deal, we've tapped a pro, Haley Kimble, Ulta Beauty Elite Stylist, to share the products that can help everyone maintain their new summer looks, all of which can be found at Ulta Beauty (you can even score them right after finishing your next appointment).
Growing out your hair is fun but not always practical for warm weather, so Stephanie Nguyen, senior style editor, is ready for a major cut that flatters her summer style. "As much as I love the idea and look of long, layered hair, once my hair grows to a certain point, I almost always go for a chop — and especially when the timing happens to coincide with summer. Long hair and hot weather just aren't compatible in my book," she said. "This season, I'm entrusting Ulta Beauty to execute the style of my dreams."
"To make the experience even more luxurious, the Signature Haircut includes a deep-conditioning treatment, which I can choose to customize depending on my needs," she said. "At-home treatments are convenient and all, but nothing beats a professional one, especially when I can add any combination of color protection, strength, moisture, or volume to my hair."
There's no denying that when you leave the salon, your hair looks like it deserves its own movie montage, but maintaining that healthy and fresh look can be difficult without the right products to use in between appointments. "Hair masks are an excellent choice for maintaining hair's healthy appearance and finish between haircut appointments," Kimble said. "Masks can be used every shampoo for naturally dry hair types or every few shampoos for less-dry hair types." Hydrating treatments like this work really well with additional styling products, like a leave-in conditioner to detangle and heat protectant to prevent drying and split ends.
Anyone who's had highlights will tell you they're addicting. From face-framing "babylights" to a subtle honey balayage that can brighten up your entire look, this service is one most people have considered at least once — OK, maybe twice. Even though it's been years since Andrea Morabito, branded content director, had golden streaks, it's the one look she's eager to revisit this summer.
Five years ago, Morabito was all about trying new things: the milestone of turning 30 inspired her to embark on a journey of stepping outside of her comfort zone, which included joining a kickball team and getting summery, sun-soaked highlights. Fast forward to today, and "the highlights are coming back," she said. Her kickball career may be on pause, but even she can't deny how fitting this service is for the season. A set of partial highlights looks subtle, especially on brunette hair, but embodies the effortless vibe we all seek for summer.
A highlight-friendly routine should have two main functions: keeping hair strong and healthy and maintaining your new bright color. "The most important aspect of caring for highlighted hair between appointments is strengthening and nourishing the hair," Kimble said. "The healthier and more protected the hair, the better the polish and color retention." Adding a purple-depositing shampoo or mask into your routine can also help to ward off brassy tones and fading before your next salon visit.
Every summer, the conversation around getting a texture wave resurfaces for Beauty Director Kelsey Castañon. Why? The texture service is made to give you that off-the-beach texture that feels so effortless for the sunny season.
While Castañon considered trying the wavy perm once before — just after getting a bob haircut — it wasn't until this year that she was ready to commit. Now, she's looking forward to the summer-friendly change. "Now that my hair has been in full-blown hibernation mode this last year, I'm ready to revisit the texture wave for summer," she said. "Frankly, we all deserve something to look forward to."
A texture wave service is meant to last, which means your routine will have to adjust for the long-term. "Texture waves physically restructure bonds within the hair, so they are made to last until the hair is cut off," Kimble said. "Texture waves may loosen over time, but the hair will be permanently changed." What you really need are products to help keep the curls fresh and stronger for longer, like a light hold cream, an oil to help with frizz maintenance, and texturizing sprays to add a little grit to your new waves.
If you're looking for a protective style that works for the hotter months filled with beach trips and long-weekend vacations, braids may just be it. "I've always considered them to be the perfect summer hairstyle since they keep my hair protected from the humidity, and I can wear them to the beach without worrying about getting my natural hair wet," said Danielle Jackson, assistant beauty editor. "All of that's to say that I'm very excited to wear box braids all summer long."
Socially distancing and staying home inspired many of us to find styles that helped our hair stay healthy even without access to a salon, which is exactly what first led Danielle to opt for box braids. "Braids have been my go-to style since they're super easy to manage and really convenient during times when I want to give my hair a break from being manipulated for a few weeks," she said. Now, the protective style is a no-brainer to transition her look into summer.
Investing in a scalp treatment while wearing a new protective style is a must, especially a formula that's soothing and moisturizing, like the Camille Rose Gro Grease. "Camille Rose Gro Grease is awesome for scalp care with protective styles," Kimble said. "It's not only moisturizing to the scalp but can also give a little pressure relief with tight styles due to its invigorating formula." But you can't prep your routine for a new style without also thinking about gentle protection at night — a new silk pillowcase or satin-lined turban will prevent friction from messing up your look while you sleep.
Now that you've got the inspiration you need for summer, it's time to book your next appointment. Scheduling a service is as easy as visiting the Ulta Beauty site or booking directly through the app. Prepare to feel like a whole new you.