Vichy LiftActiv Peptide-C Anti Aging Ampoule Serum Review
This A-List Dermatologist Shares Everything You Need To Know About This New Skin-Saving Product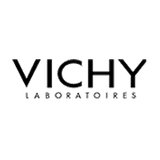 We've partnered with
Vichy Laboratories
to share why this supercharged ampoule is missing from your routine.
Text any of your group chats and ask your friends some of their biggest beauty concerns. They'll most likely reply with a barrage of woes including dullness, dark spots, the recent appearance of fine lines and wrinkles, and the overall impression that their skin just doesn't look as healthy and supple as it once did. Finding only one product to tackle all of these needs isn't as easy as you might think. In fact, oftentimes you find and use products that contradict one another's potency or invest in ingredients that aren't nearly as strong as they could be. This is where the Vichy Laboratories LiftActiv Peptide-C Anti Aging Ampoule Serum comes in.
The best advice anyone can ever give you regarding your skin-care routine is to ask a professional, which is why we consulted A-list board-certified dermatologist and neuroscientist Erin Gilbert, MD, PhD, FAAD, to give us the scoop on the Vichy Laboratories LiftActiv Peptide-C Anti Aging Ampoule Serum. Ahead, she explained what it is, why it works, and why it comes in perhaps the daintiest glass bottles you've ever seen (spoiler: they're called ampoules and are total game changers).
So, what is an ampoule? It's a highly concentrated serum delivered in a precise daily dose. Take a look at the serums already crowding your vanity and peek at the ingredient lists. The likelihood of you recognizing a majority of the names on the label is low — and we get it. It's not unusual to find that the most powerful skin-care formulas are watered down by fragrances or buffers that reduce their concentration. Luckily, that's not the case with Vichy's ampoule serum.
"It contains everything you need in one treatment," said Dr. Gilbert, noting that the serum contains no more than 10 ingredients, including a handful of skin-care powerhouses you'll recognize. Inside, you'll find: 10 percent pure vitamin C, an antioxidant that brightens and firms skin for a healthier glow; phyto peptides, which are tiny fragments of amino acids that are known for boosting collagen and improving firmness; hyaluronic acid to hydrate and plump; and Vichy's proprietary volcanic water powered by 15 essential minerals to strengthen the skin barrier and protect it from exposome stressors.

Dr. Gilbert told us that the exposome may be an unfamiliar term to most but is crucial to know when treating your skin. The exposome is made up of both environmental (external) and internal factors. The former can include anything from UV rays to pollution while the latter may include stress and fatigue. According to Dr. Gilbert, we encounter these factors, and more, on a daily basis and they can account for up to 80 percent of skin aging. You can combat these factors by maintaining a healthy and hydrated skin barrier, which Vichy's products address directly.

As far as skin care usually goes, it's not wrong to ask for both instant and long-term results. Dr. Gilbert said that within the first use, you should get a surge of hydration and noticeable firmness. Within 10 days, radiance should significantly increase (think: what your skin should look like after a full eight hours of sleep and drinking a gallon of water). After one month, expect wrinkle reduction and an overall smoother skin texture.
But what makes these ingredients lend such transformative results? Look at the tiny amber glass bottle the serum is housed in. "The protective glass vial keeps the formula fresh and potent without compromising results," explained Dr. Gilbert. How? The ingredients are vacuum-sealed inside to prevent contamination and protect the formula from oxidation and degradation. This way, when it is opened for use, you can be confident knowing you're getting the most powerful dose.
To be clear, not all ampoules look the same. Some come in small vials with droppers or in plastic vials, but the way these ampoules are hygienically packaged in glass ensures each one can be exactly what it's supposed to be: a highly concentrated cocktail of ingredients. Dr. Gilbert said that you can use these ampoules as both everyday essentials and, thanks to the instant hydration they provide, last-minute boosters if you have an upcoming event or need a quick pick-me-up.
Breaking a tiny glass bottle isn't as intimidating as you may think — it's as easy as tap, snap, and cap! The first step is simple: tap the top of the vial with your finger. This allows the product to flow to the bottom of the bottle, so you don't make a mess. Next, grab a tissue and wrap it around the tip, then break. Dr. Gilbert advised using only half of the serum for your morning treatment and saving the other half for the evening. This is what makes it so genius, she said — the concept of these ampoules takes all of the guesswork out of how much you should use in a daily treatment; it's all inside this bottle.
The trick to saving the remaining product is using the provided plastic applicator that comes inside each set — you can order a set of 10 or 30 at a time. Place the applicator on top of the open ampoule, and squeeze to dispense the serum. All that's left to do is apply it to the face. Top it off with a moisturizer (and sunscreen in the daytime).
To ensure that the ingredients remain fresh until you revisit the ampoule at night, seal the plastic applicator with the included plastic cap. This plastic applicator and cap are reusable, but be sure to wipe them clean before placing them on top of each new ampoule. If you don't want to reuse the product immediately that evening, the formula stays fresh with the plastic cap for at least 48 hours.

We know the Fountain of Youth is a myth, but if it did exist, we're betting you'd find this serum flowing through it.
Credits: Video courtesy of Sunnie Brook.