POPSUGAR
/ paid content for /
e.l.f. Cosmetics
Ways to Use e.l.f. Cosmetics Camo Powder Foundation
2 Ways to Use e.l.f. Cosmetics' New Powder Foundation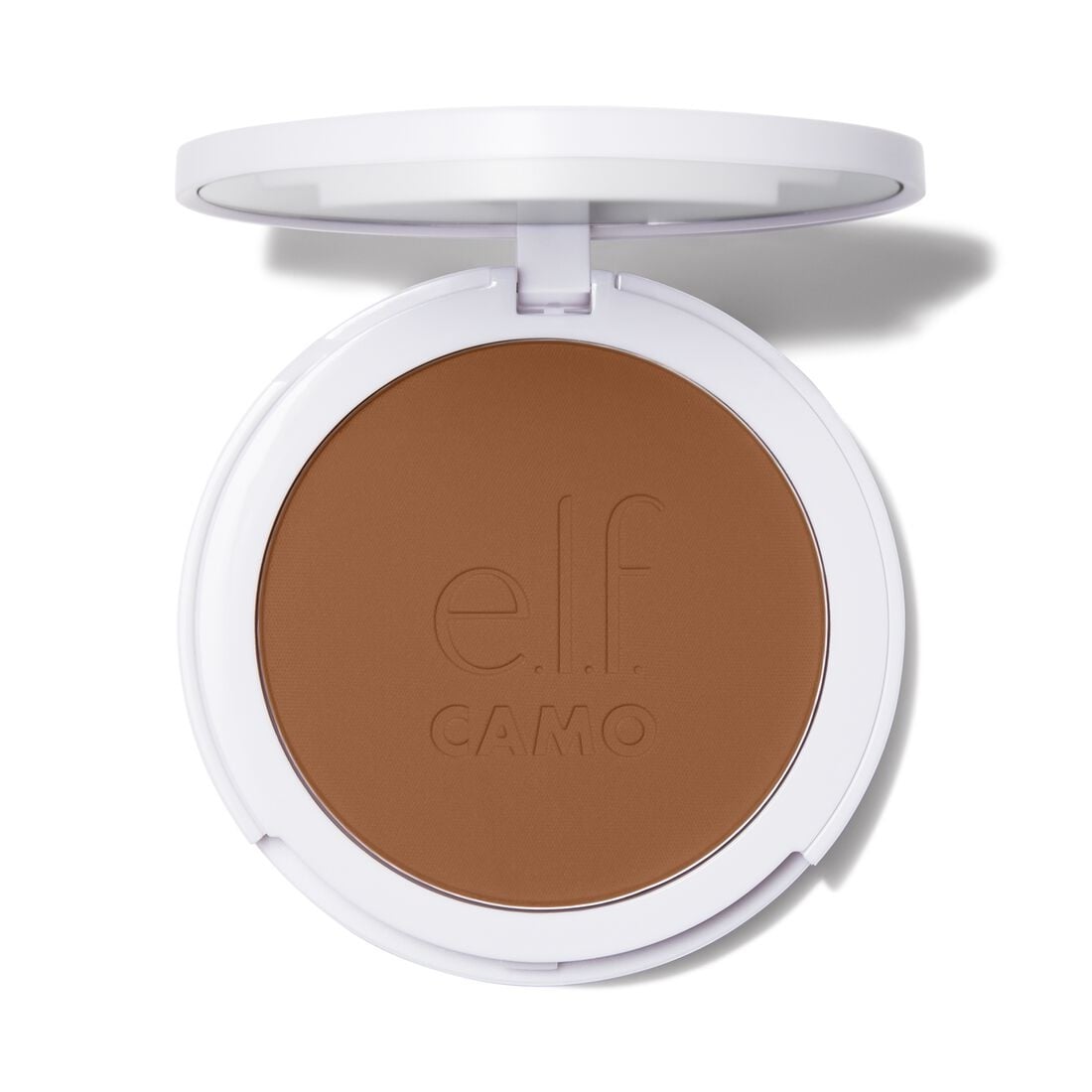 There's a lot to love about a beauty product that can be used in more than one way. These formulas give you more bang for your buck and save you space in your makeup bag. But a product doesn't need to be formally labeled a "multitasker" in its name in order to have multiple uses.
You may have several multiuse products in your possession without even knowing it. Take pressed-powder foundation, for example. Many powder foundations can be used in two different, incredibly useful ways. Keep scrolling to learn more about both approaches.
Traditional Foundation
The most obvious way to use powder foundation is as, well, foundation. Many powder foundations can offer a variety of different coverages and benefits. Offered in 30 different shades, the e.l.f. Cosmetics Camo Powder Foundation ($11) has a talc-free, buildable formula that can offer full coverage with a semimatte finish when applied in patting or sweeping motions with the accompanying powder-application sponge. Applying the product with a looser brush may give you less coverage.
This formula is also infused with primer to help it last longer throughout the day — a bonus if you regularly forget to apply primer before layering on your base makeup.
Setting Powder
Some powder-foundation formulas can be used as blotting or setting powders in areas that experience excess oil or more shininess. Depending on the formula you choose, you may be able to touch up shiny areas (like your chin, nose, or forehead) throughout the day with your powder foundation and a sponge or a brush. The buildable e.l.f. Cosmetics Camo Powder Foundation can be used in this way.
This particular product can also be lightly layered over liquid or cream-based foundation, like the e.l.f. Cosmetics Camo CC Cream ($15), or a liquid concealer, like the e.l.f. Cosmetics 16HR Camo Concealer ($7). Using a looser brush in this instance would probably be your best application method.