POPSUGAR
/ paid content for /
Schick Hydro Silk
What Is Sea Buckthorn in Skin Care?
Everything to Know About Sea Buckthorn in Skin Care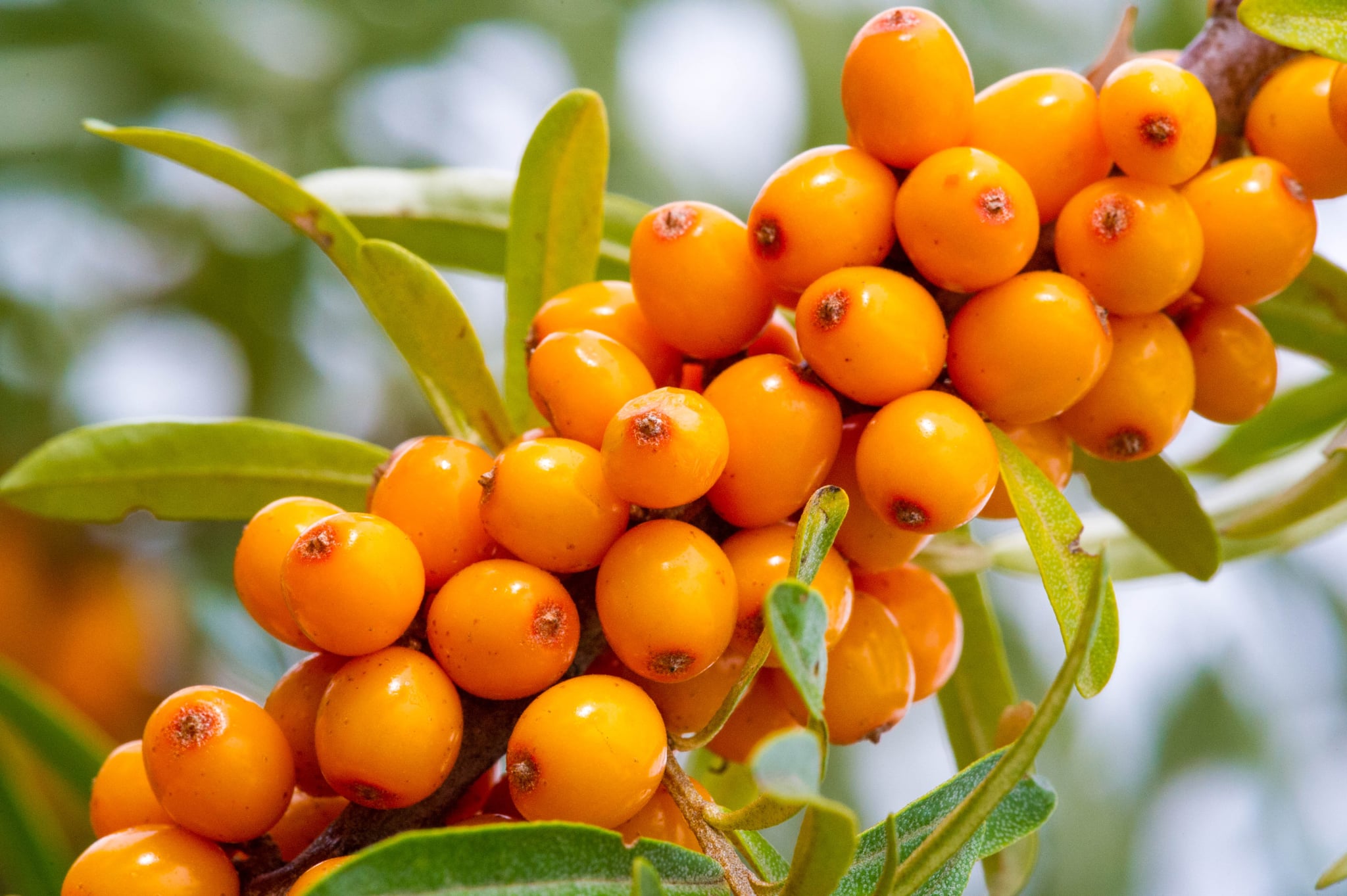 Sea buckthorn is an ingredient commonly found in skin-care products.
It comes from a plant found in Europe and Asia and is typically cold pressed into an oil.
It's used to improve overall skin health and promote collagen production.
Plants have the power to nourish our mind, body, and soul — and, of course, our skin. Nature has gifted us with botanical wonders that have many benefits for our skin. Sea buckthorn (also known as Hippophae rhamnoides) is one of those plants. So, what can sea buckthorn do for your skin? Read on to find out, and discover some of our favorite products that contain the ingredient.
What Is Sea Buckthorn?
Sea buckthorn is a small but mighty flowering shrub found in Europe and Asia at high altitudes. Its leaves, flowers, seeds, and fruit have been used medicinally for centuries, both topically and internally. When it comes to skin care, the antioxidant-rich berries are commonly cold pressed into an oil.
How Does Sea Buckthorn Help Skin?
Sea buckthorn is a multifaceted botanical — its vitamin, mineral, and antioxidant profile makes it great for improving overall skin health and the appearance of the skin, explains board-certified cosmetic dermatologist and Mohs surgeon Dendy Engelman, MD, FACMS, FAAD. Oh, and it's even hydrating thanks to the linoleic acid it contains.
"Sea buckthorn can also help to combat signs of aging by promoting the production of collagen," Dr. Engelman says. "The high level of vitamin C in sea buckthorn is great for brightening and evening out the skin as well." It has other antioxidants like vitamins A, B, and E plus palmitoleic acid, which is known for its ability to treat wounds.
What Skin-Care Products Contain Sea Buckthorn?
Sea buckthorn can be found in serum, cream, and oil product formulations. Dr. Engelman is a fan of the Glo Skin Beauty Phyto-Calm Aloe Hydrator ($54), which has aloe vera, cold-pressed pomegranate-seed extract, and other botanicals in addition to sea-buckthorn extract. "It soothes and nourishes the skin and is especially beneficial for people with sensitive skin and inflammatory skin concerns," she says. The French Farmacie Sérum Radiant ($96) has ingredients like sea-buckthorn fruit and fatty acids to moisturize, firm, and help you get your glow on. Sea buckthorn is also the star of the show in the Eminence Seabuckthorn Balancing Masque ($58), which is nice and creamy (and nourishing!) for all skin types.
Are There Any Side Effects to Using Sea Buckthorn?
There aren't any known studies or reports citing irritation associated with using sea buckthorn. "There are few risks reported with the use of sea buckthorn, but everyone is different, so always pay attention to how your skin reacts to any new product or ingredient you use," Dr. Engelman advises. If you have oily or acne-prone skin, you may want to avoid thick creams that contain sea buckthorn as they could clog pores. No matter what, do a spot test with any new product before committing to applying it to your entire face.