Three Editors With Three Different Skin Types Share the Primer They Love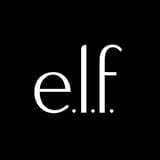 Nothing does more for your makeup beat like a good primer. That's why we teamed up with e.l.f Cosmetics to share how their Putty Primers are a true makeup game changer.
Ask any beauty editor and they'll tell you the same thing: primer is their beauty routine's unsung hero. Essential for a full face of makeup and natural looks alike, primer just makes everything smoother, more flawless, and more radiant. That being said, when selecting a primer to include in your own routine, you really need to look for primers that work with your skin type to provide the finish you want. The good news? You can get exactly what your skin needs for a totally reasonable price. The Putty Primers from e.l.f Cosmetics are each $8 (yes, cheaper than your venti latte) and each one is carefully formulated to answer a specific need.
The Luminous Putty Primer is infused with hyaluronic acid and vegan collagen to help plump and hydrate the skin, so it's ideal for anyone looking for just a natural, dewy glow with or without makeup. The Matte Putty Primer has kaolin and white charcoal to absorb excess oil for a shine-free finish. And the #1 Primer in America, the Poreless Putty Primer is the perfect everyday product because it comes infused with squalane to help grip makeup for all-day wear while protecting your skin from moisture loss. See what our editors have to say about their favorite primers ahead!