Why Burt's Bees Rescue Balm Is Good For Essential Workers
The Simple Self-Care Routine That Keeps This Restaurant Server Centered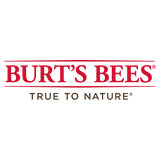 Some of the most impressive women aren't getting the recognition they deserve. We've partnered with
Burt's Bees
to shine a light on the important work they're doing, and how the new Rescue Balm is saving their severely dry lips day after day.
If the order history in our food delivery app is any indication, food has provided solace this past year, more so than ever before. Meal times feel all at once familiar and exciting, especially when we don't have to cook anything ourselves. We owe food service workers for helping to keep our stomachs satisfied, and also our spirits lifted in a time when little else could. And while they're looking out for us, we hope they're looking after themselves, too.
For Amanda Figueroa, a restaurant server at a popular bistro in the Tribeca neighborhood of New York City, it's kindness that has kept her going through the pandemic: the kindness she's experienced from customers and the kindness she's shown to herself. "People don't always understand what goes into being a restaurant server during a pandemic, so it's nice to be noticed," Amanda said. "I take pride in being an essential worker. When people return kindness, it brings me such joy, and it's what keeps me going when I think I can't do it anymore."
And in terms of being kind to herself, simple self-care goes a long way. "Life has proven itself to be extremely unpredictable, so being able to control my self-care is crucial."
What Amanda loves about self-care is that it's personal. "To me, it's taking the time to do whatever it is you need for yourself," she said. These days, her favorite me-time activity is a mini spa day. "Working for long hours while wearing a mask and gloves was a big adjustment at the start. My face had broken out in a way that it never had before, my nails were consistently breaking from all the moisture created in the gloves, and my lips would constantly become severely dry. Changing my skin-care routine definitely helped."

After showering, she likes to indulge in a face mask while sitting in front of a facial steamer, which pulls double duty by helping her skin and instantly relaxing her at the same time. From there, she continues with her usual regimen and ends with a lip scrub before applying her favorite Burt's Bees Cooling Eucalyptus Rescue Balm to complete her DIY spa experience. The intensely moisturizing, advanced care balm features double the amount of waxes and butters than the brand's classic balms, plus an antioxidant-rich turmeric formula, making it especially beneficial for essential workers wearing face masks for prolonged periods. "After working up to seven hours without being able to take my mask off, I desperately need the Burt's Bees Rescue Balm. The eucalyptus gives me a cooling sensation and leaves my lips moisturized and buttery smooth."

Amanda also likes to relieve stress by diving into a book. "It wasn't until quarantine that I really picked up reading and it quickly became a new way for me to de-stress," she shared. "It's a way to escape from social media and the dark wormhole that can be my phone. I find it refreshing and necessary. I love reading memoirs about other people's life experiences and find it immensely useful to bring their lessons into my own life."
Lastly, she makes sure to to move her body every day. "Some days I will practice yoga, and other days I will do more cardio or go for a run," Amanda said. "I like exercising not only for the endorphins, but also because it allows me to tune into my breathing. When I exercise and focus on my breathing, I find that it truly centers me and can instantly change my mood."
Between indulgent skin care, reading, and exercising, Amanda proves that sometimes it's the simple things that can bring you the most joy and leave you feeling your best. But if you take only one thing away from her, Amanda wants it to be this: "Genuinely appreciating your servers, respecting social distancing, and treating them with kindness holds so much power and can uplift our spirits instantly."
Credits: Photographer: Matthew Zach; Art Director: Samara Grossman; Wardrobe Stylist: Alexis Badiyi; Hair and Makeup Artist: Sadhvi Babu; Producer: Cassie Doyle