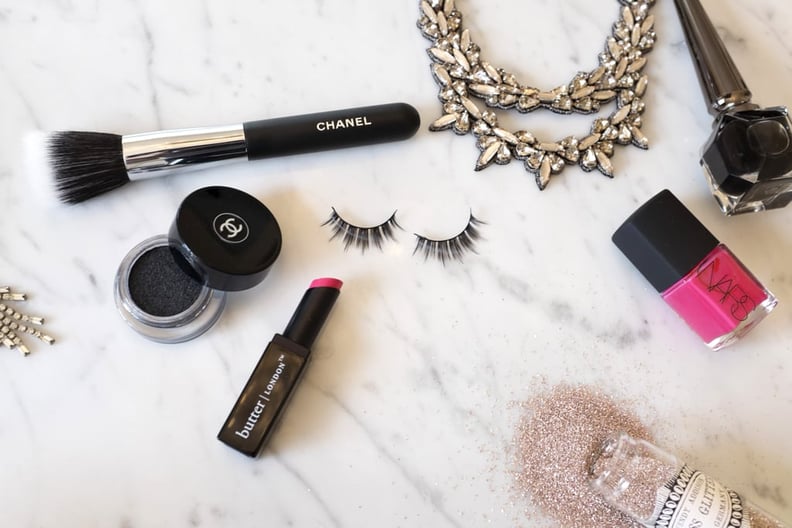 POPSUGAR Photography | Benjamin Stone
POPSUGAR Photography | Benjamin Stone
Imagine this: you go into the local beauty salon to get a fresh set of eyelash extensions, only to leave with your eyes glued shut. Scary, right?
This was the reality for one woman, who then had to get her lashes completely removed. According to the owner of Fara Beauty Salon in Thailand, one client came into the salon with her eyes sealed shut following the application of lash extensions with super glue to get them removed. In a video posted to Facebook (which you can watch ahead), the technician shows her removal process, where she applied an oil to break down the glue, and then picked out each individual lash. The end result left the client's eyes severely inflamed and the lengthy lashes she'd hope for were stumpy and melted off.
First, let's address the obvious: super glue and lash extensions do not mix. "Damage to the natural lashes is the result of improper application, or the stylist not selecting the correct type of lash for an existing one," said Clementina Richardson, celebrity lash expert and founder of Envious Lashes. She added that extensions should only be attached to the natural lash, not the skin, one strand at a time.
When it comes to the type of glue used for your lashes, Richardson stressed that medical-grade adhesive is the best. "This is not something you can buy in a drugstore or a beauty supply store," she said. "Some adhesives dry clumpy and are visible, those are ones to avoid. Do not use crazy glue, hair glue, or any other glue, that is a big no-no."
No matter how much time lash extensions save you in your beauty routine, safety should be your number one concern. That means ensuring you're going to a licensed technician at a reputable salon. "Do not go for the cheapest price, take the time to do your homework," she said.
The bottom line: lash extensions are a lot easier to eff up than they are to get right, so do your research before you take the plunge.