I Followed a Minimal-to-No-Waste Beauty Routine For 2 Weeks, and Here's What I Learned
As POPSUGAR editors, we independently select and write about stuff we love and think you'll like too. If you buy a product we have recommended, we may receive affiliate commission, which in turn supports our work.
As a person who writes about beauty for a living and, thus, receives boxes upon boxes of products on a weekly basis, I can tell you that the industry can be extremely wasteful — in fact, according to Zero Waste Week, the beauty industry alone produces over 120 billion units of packaging a year. I've almost lost count of just how many products are littered all over my bedroom and my bathroom, and it wasn't until recently when I stared down at yet another pile of boxes that my mailman had delivered to me that I figured it might be worth it to rethink my beauty routine and incorporate a few products that don't produce as much waste. Spoiler: it was a lot more difficult than I expected it to be.
For two weeks, I incorporated a few minimal-to-no-waste beauty products into my routine. That included items that come in recyclable packing, plastic-free products, and others that are even biodegradable. To get a peek at my routine (and to see how I did), read ahead.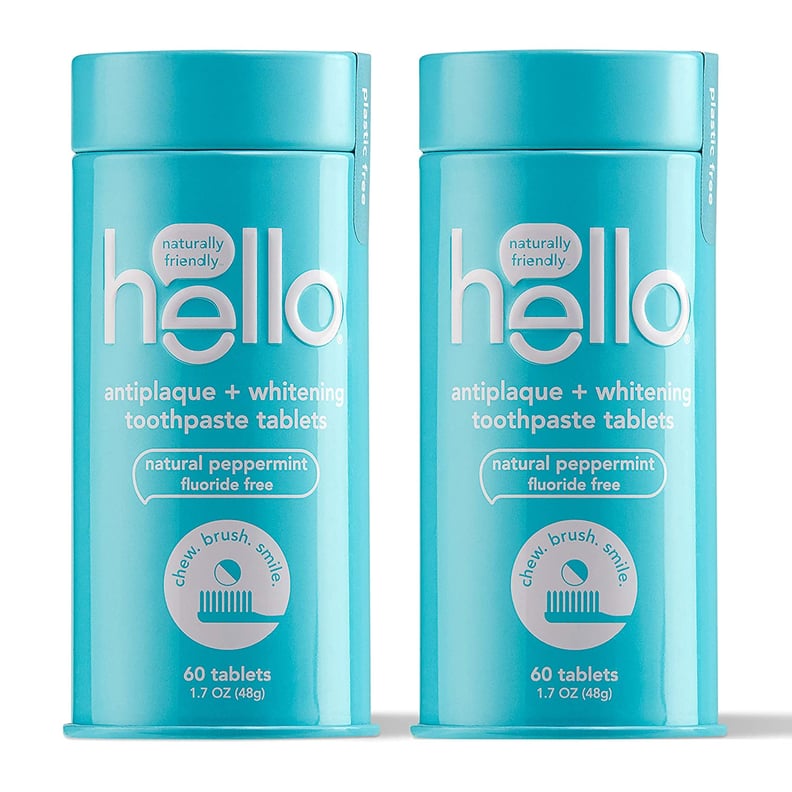 Hello Antiplaque Toothpaste Tablets
I'm a big fan of these Hello Antiplaque Toothpaste Tablets ($18) not just because I didn't have to worry about losing the cap as I would with a traditional tube of toothpaste, but they're also a lot less messy. Additionally, these definitely made it easier to not be as excessive with the amount of toothpaste I was using, and they're stored in a reusable container.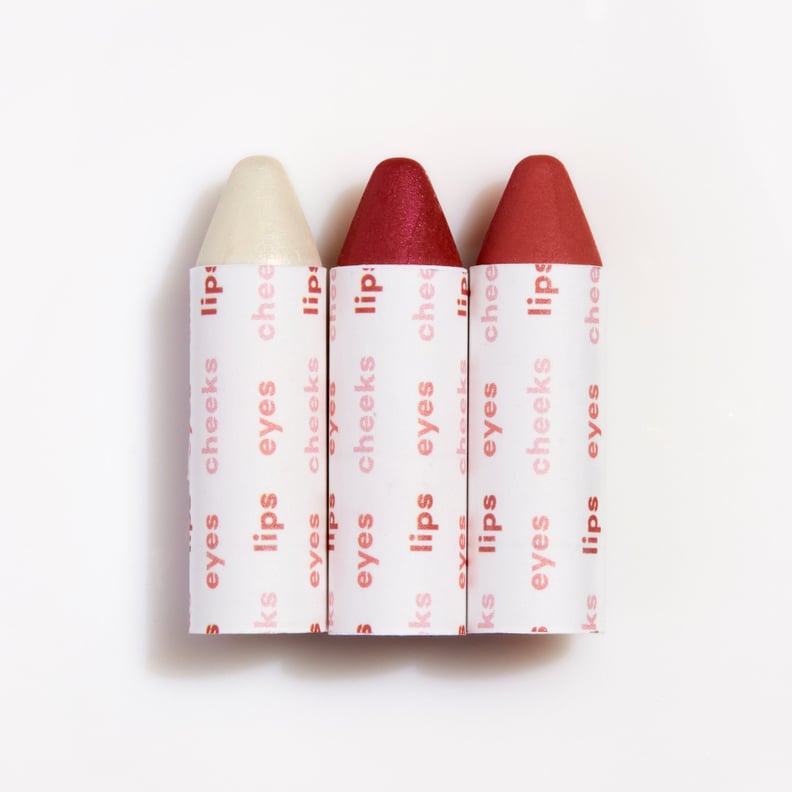 Axiology Out of Office 3 in 1 Balmie Crayon Set
The Axiology Out of Office 3 in 1 Balmie Crayon Set ($36) may have been the first lipstick I've ever tried that didn't come in an actual tube — and I was more than OK with that. They're wrapped up in recyclable paper and can even be used as multitasking products for your eyes and cheeks.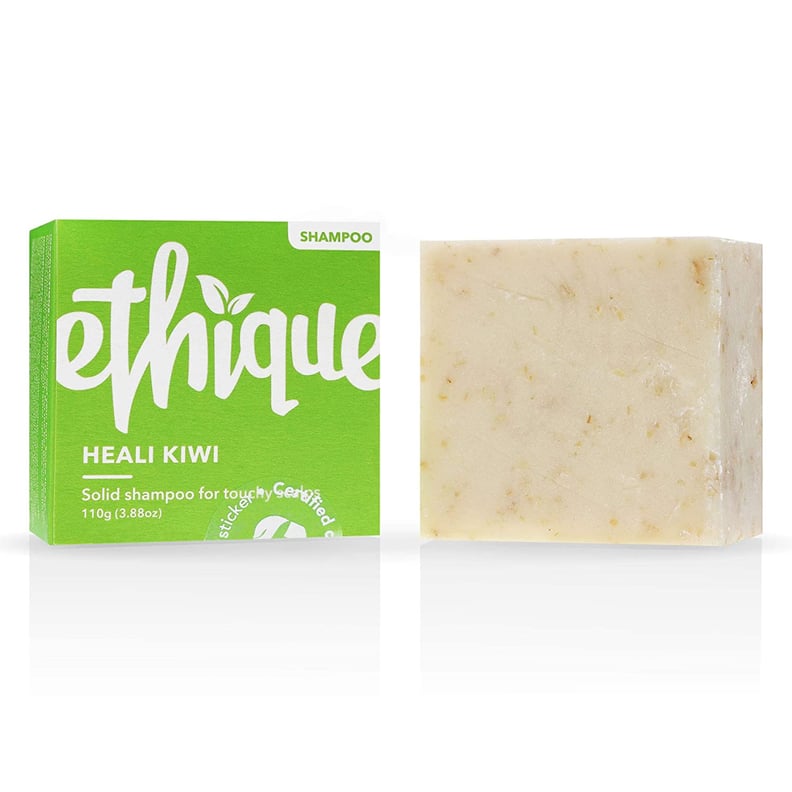 Ethique Eco-Friendly Dandruff Shampoo Bar
I'll admit: the overall concept of a shampoo bar used to confuse the hell out of me for some reason, but the Ethique Eco-Friendly Dandruff Shampoo Bar ($16) is such an easy-to-use product that it completely changed my mind. It's supposedly the equivalent of three bottles of shampoo, and it features plant-based ingredients that were able to clean my very flaky scalp after just one use.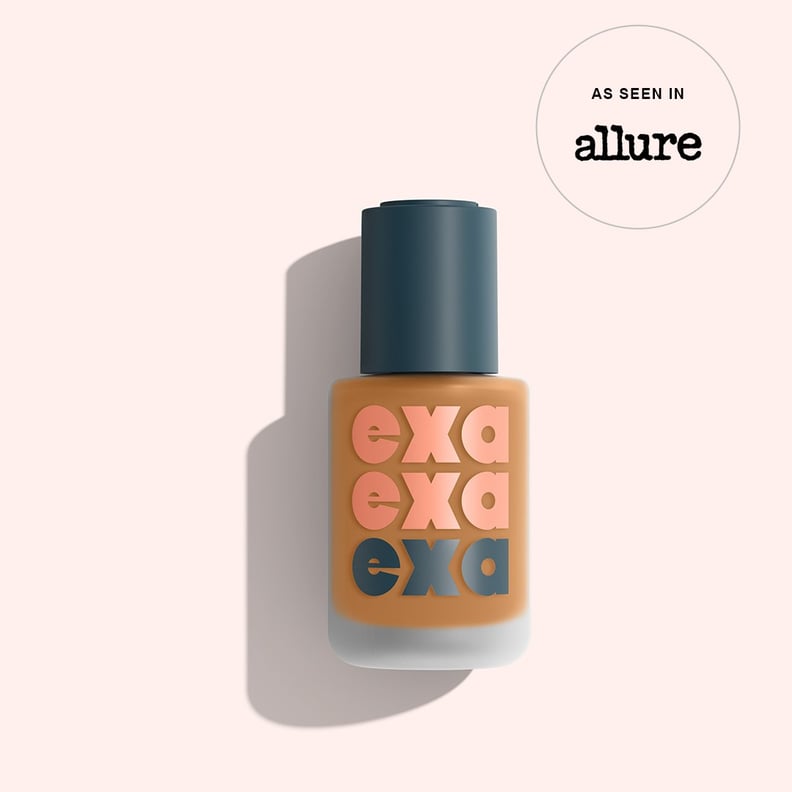 Exa Beauty High-Fidelity Foundation
The Exa Beauty High-Fidelity Foundation ($38) is actually a product I've been using for a handful of months now. It's packaged in a glass bottle with a recyclable cap, and it features a thin, buildable formula that's so easy to spread and light on the skin.
Drunk Elephant Pekee Cleansing Bar
When it comes to eco-friendly cleansers, cleansing bars are the preferred choice for some because they take up less space, and you can often get more uses out of one bar than you can with multiple bottles of another. I'll admit that I can be a little picky about cleansers at times, but the Drunk Elephant Pekee Cleansing Bar ($28) surprised me: it was able to remove even my stubborn mascara, and it didn't dry out my face while doing it.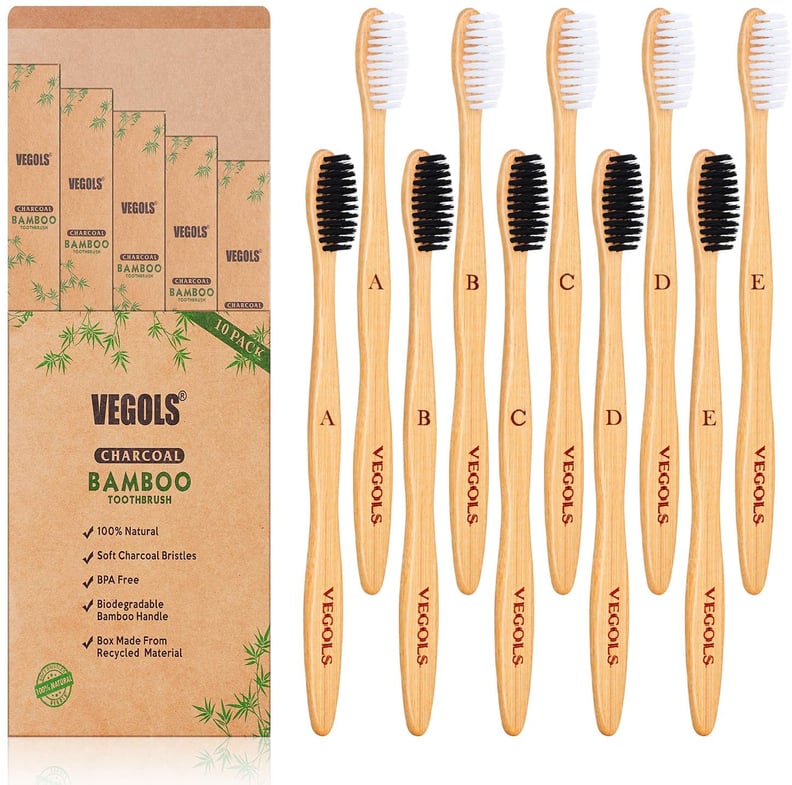 Biodegradable Bamboo Toothbrush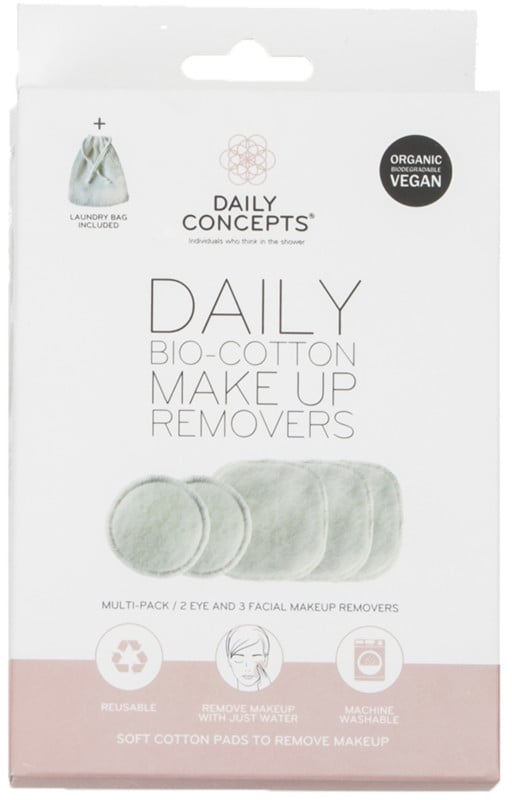 Daily Concepts Daily Bio-Cotton Makeup Removers
Don't drag me, but before trying these Daily Concepts Daily Bio-Cotton Makeup Removers ($12), I was still using disposable makeup-removing wipes, not only forgetting about how wasteful they are but also how generally bad they are for your skin. I started using these with my cleanser and found them very easy to use when removing makeup. All you have to do is wet them with warm water (they each have a gentle side and an exfoliating side) and combine them with a cleanser or makeup remover, and you can throw them in the laundry when you're done.