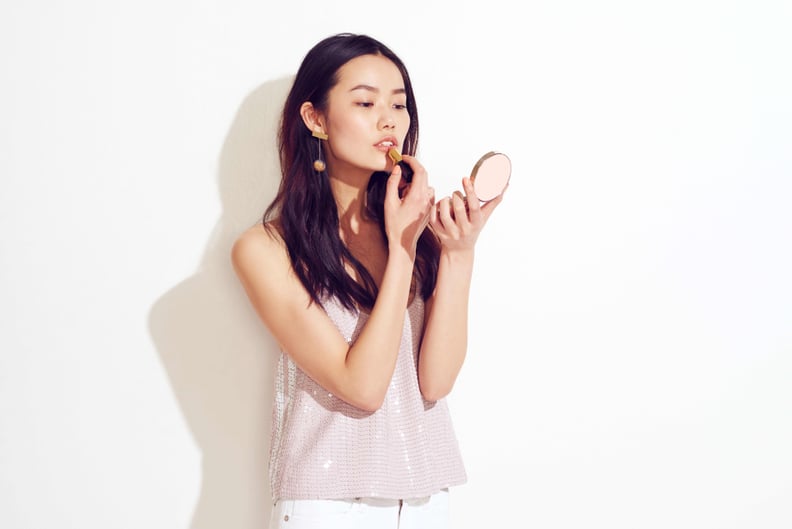 POPSUGAR Photography | Maria del Rio
POPSUGAR Photography | Maria del Rio
Every beauty addict knows how hard it can be to resist the temptation of a brand-new tube of lipstick, and I'm probably not the only one who takes pride whenever someone comments on the size of my collection. That being said, a person can only have so many Muji drawers on their dressing table. This is probably what pushed beauty blogger Zoella to downsize her insane collection.
While sorting through her huge pile of products, the 27-year-old took a ruthless approach. Although watching her get rid of so many items was slightly painful to watch (I really do love lipsticks, what can I say), she ended up with a much more streamlined collection, reminding me in passing that there is no point in keeping products that you know you just won't use. Read on to follow her inspiring decluttering process step by step, and get sorting! Zoella started by sorting all her lipsticks into separate piles.
This allowed her to see things a bit more clearly. She got rid of duplicates.
Repeat after me: you do not need 10 pinky nude lipsticks. She swatched everything before making a decision.
As Zoe rightly explained, some colours don't look the same in the tube, and swatching her lipsticks allowed her to see how pigmented they were. She got rid of lipsticks she's had for a long time.
And she put the lipsticks she decided to keep back where they belong: in her Muji drawers.