Joy, Defined: 14 Black Stars on Where They Find the Light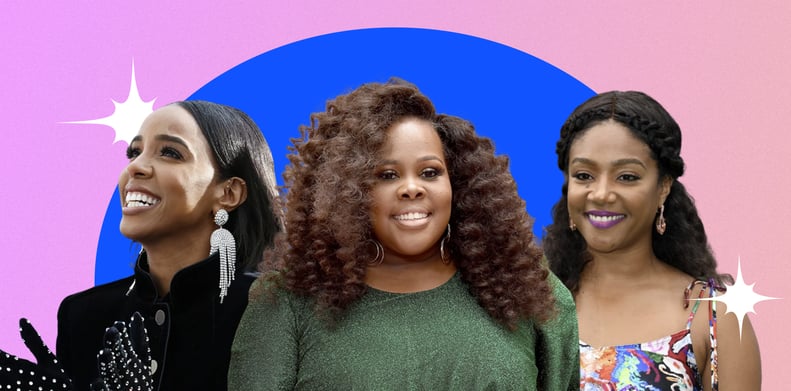 After a year that found Black women on the front lines of simultaneous fights for freedom, POPSUGAR is honoring their resilience this Black History Month with a celebration of the light they continue to find in dark times.
Black stars are constantly asked about the current state of the world and their people, but inquiries like "What brings you joy?" are a lot less common. So much so that many of them are delighted by the change of pace when the question is posed. This is indicative of how often society at large prioritizes the happiness and well-being of Black women (spoiler alert: very rarely). This story, however, is just the opposite: a chance for Black women to stand in the warmth of what fills them up.
We asked some of our favorite shining stars where they're finding the light right now. From Saweetie's love of oysters, to Angelica Ross's deep appreciation for Black drag culture, to Tiffany Haddish being Tiffany Haddish's biggest fan, here are 14 delightful answers to a question Black women don't get asked enough.
— Additional reporting by Monica Sisavat, Grayson Gilcrease, Kelsie Gibson, Chanel Vargas, Mekishana Pierre, Karenna Meredith, and Lindsay Miller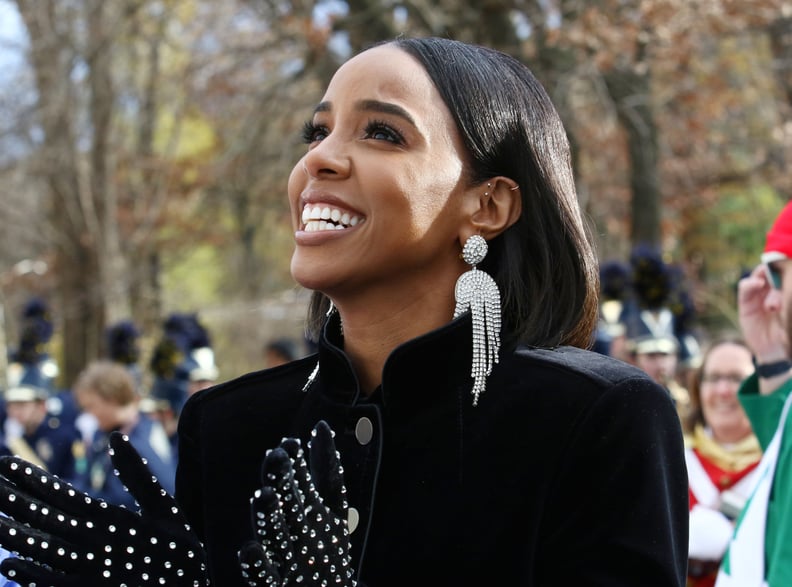 Kelly Rowland
"What brings me joy is seeing people come together to make change. That's one. It's been really awesome. Even though we... Yes, we are in COVID but it's been really awesome to see people activate change within their communities, within themselves. That brings me joy to see how someone just reacts out of kindness brings me joy. I can't really complain about anything else. That just makes my heart happy."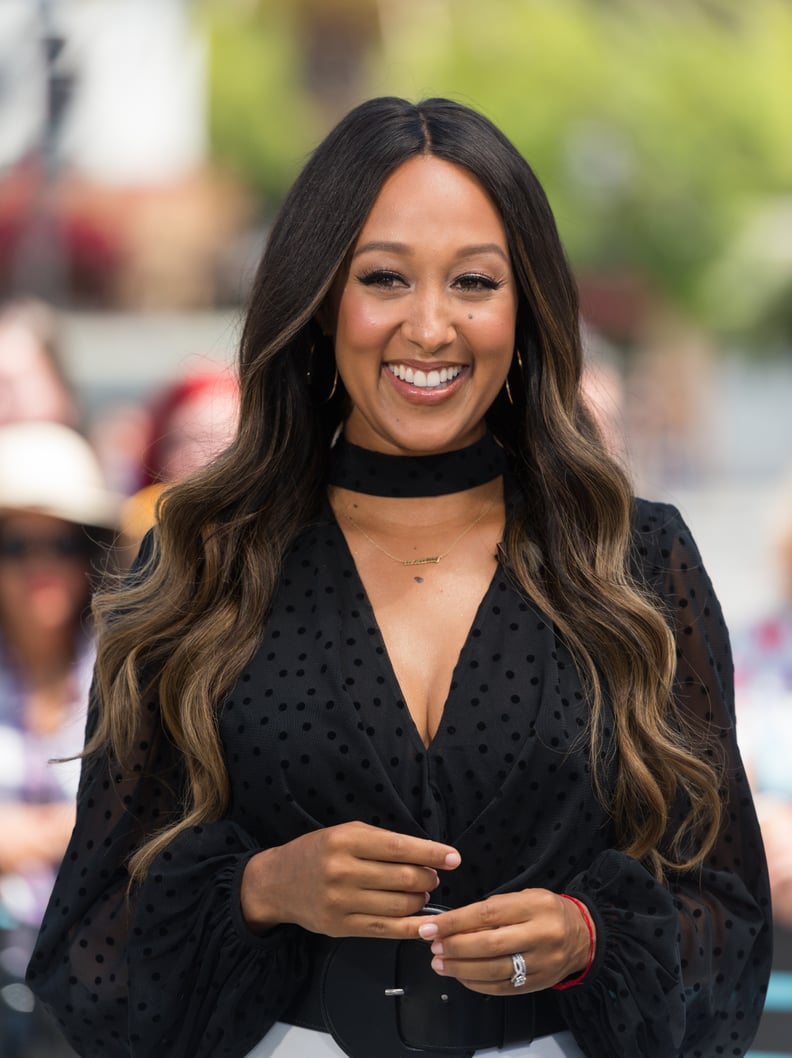 Tamera Mowry
"Unity. I am a woman of peace. That's all I want. I just want people to unite and see the beauty of who we are individually, but what we can do together. It's endless."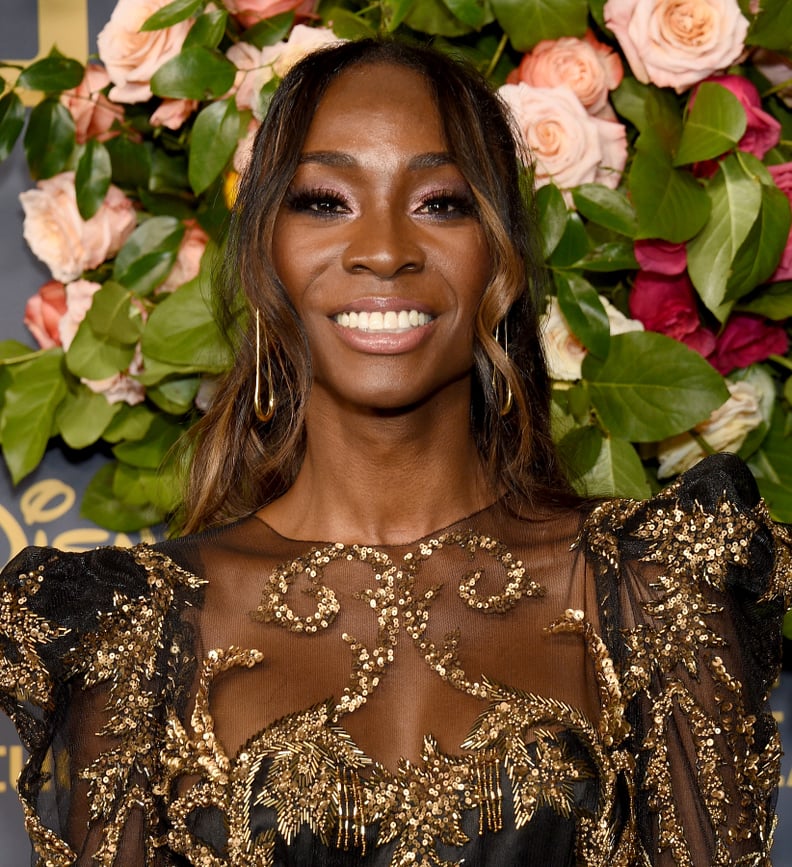 Angelica Ross
"What brings me joy are Black drag queens. I love RuPaul's Drag Race, but there's just so much that I think people don't see about that life. So when you see those girls come to the competition, what folks don't understand is if you think you understand racial and socioeconomics, then you understand that when you're looking at drag and understand that many of the Black queens don't have the budgets the white queens have, for those rhinestones and for those sequences and for the fabric or for sewing machine or for whatever the deal is. What you see a lot of the Black queens coming to the table with is creativity and ingenuity in a way where they will make a garment out of caution tape and win the category. So Black drag queens and trans women that come from the ballroom scene, their creativity, every time I see it now on YouTube, on Twitter, on Instagram, it honestly inspires me and gives me a lot of joy, seeing them do their thing."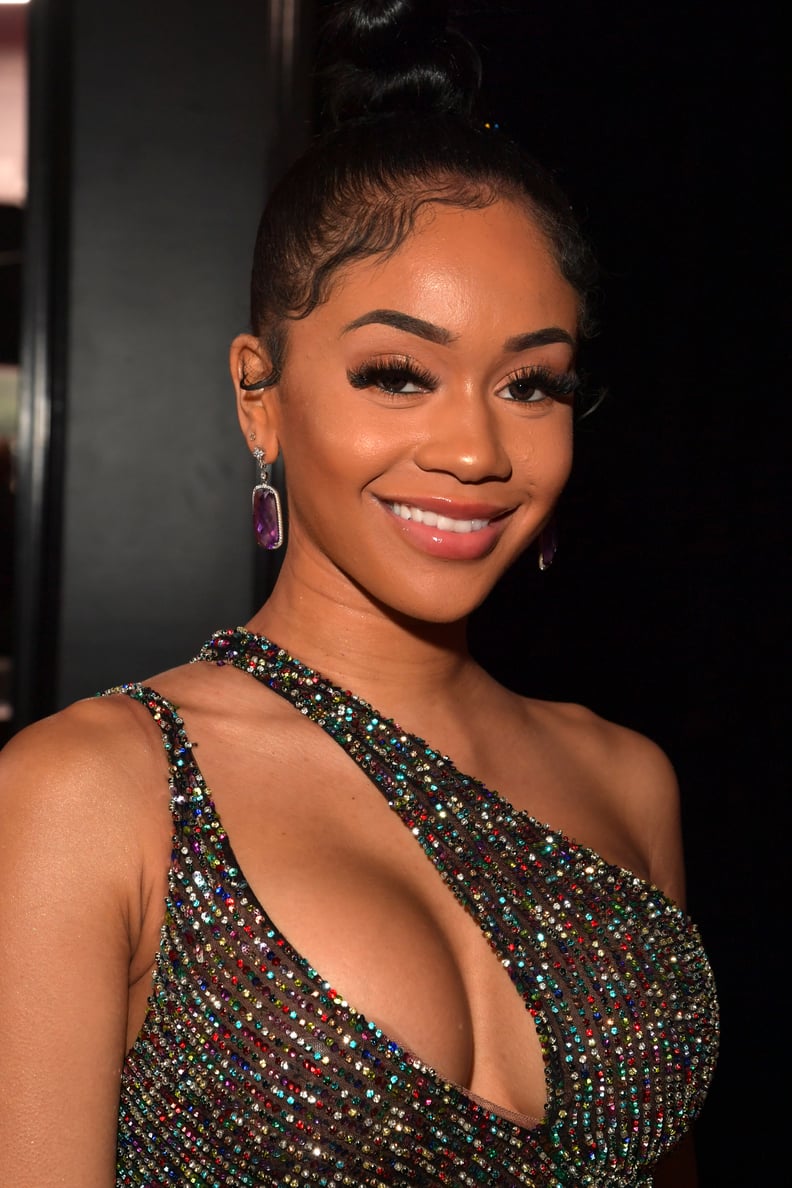 Saweetie
"Oysters. I love that they deliver oysters now. At first we couldn't eat oysters because they were only available [at restaurants], but the food administration found a way to deliver oysters safely. I'm addicted to oysters. They're like candy."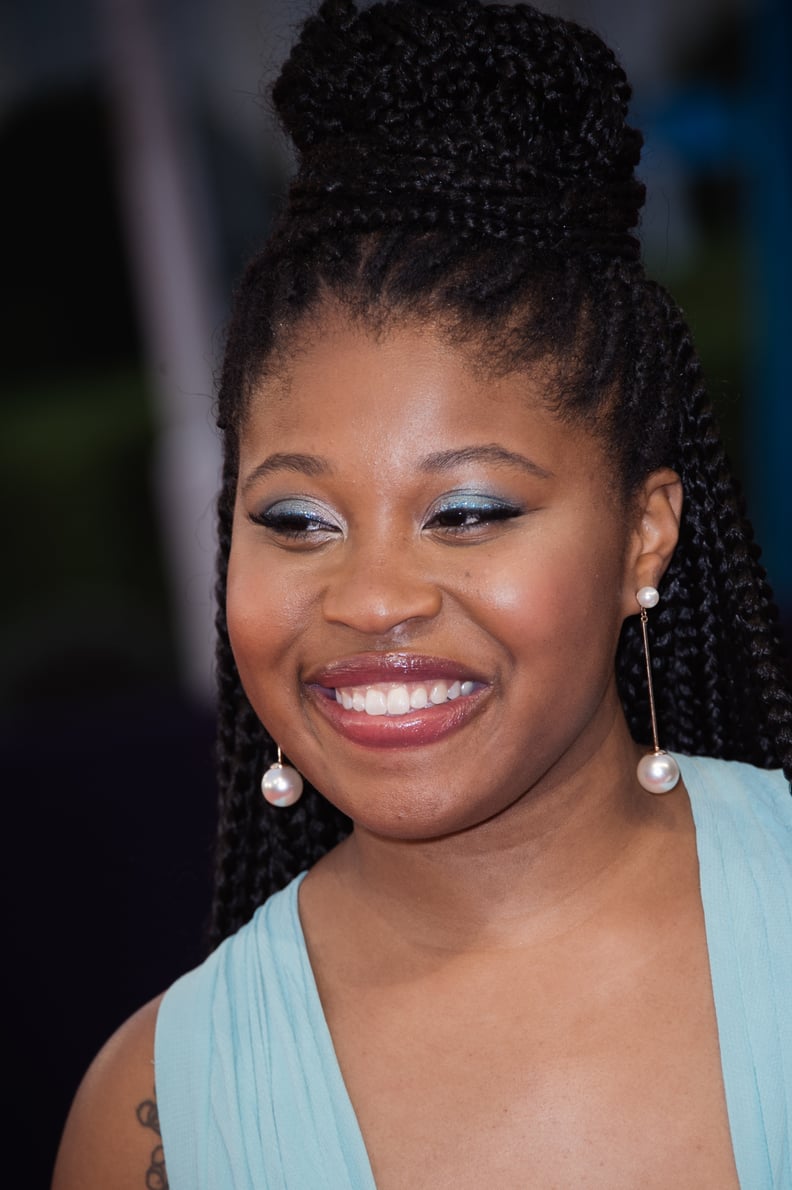 Dominique Fishback
"What brings me joy? Cuddles. I love to meditate because it gives me time with myself and I know my convictions. And I love to journal. I've been writing a lot of poetry, even playing piano a bit, really trying to tap into myself creatively. That's a lot of fun. Learning about divine femininity. I made this year my divine feminine year."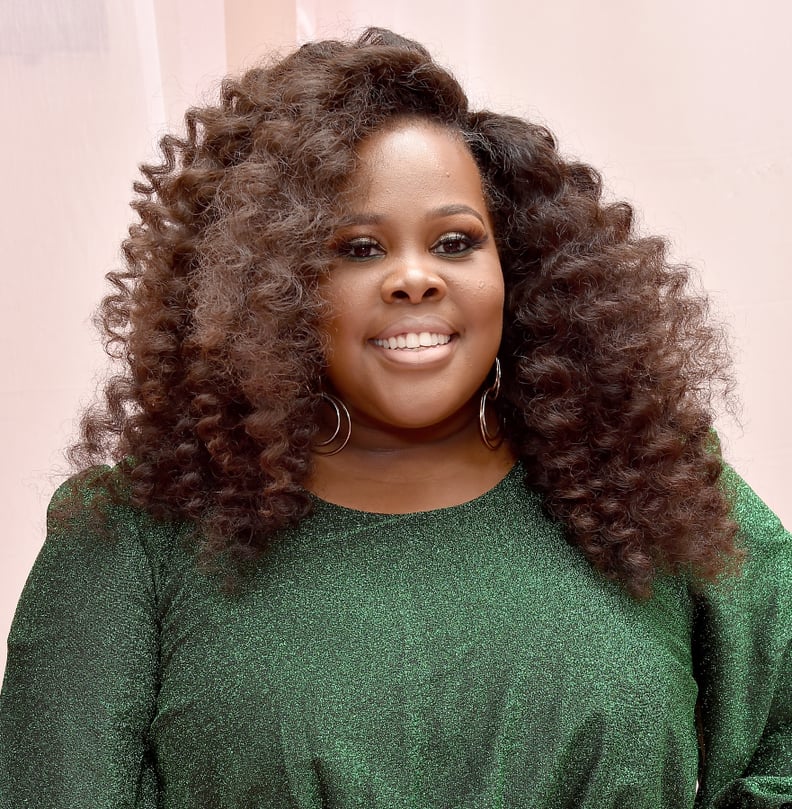 Amber Riley
"I always say that if you don't have an amazing group of women around you, you're not living a life in power. So, get you some good girlfriends that will encourage you, keep you grounded, and push you forward. Because if anybody knows how to encourage, and if anybody knows how to be there for you and pick you up when you're down, and give you a kick in the ass when you get lazy, it's a Black woman. So, get you some of those in your life."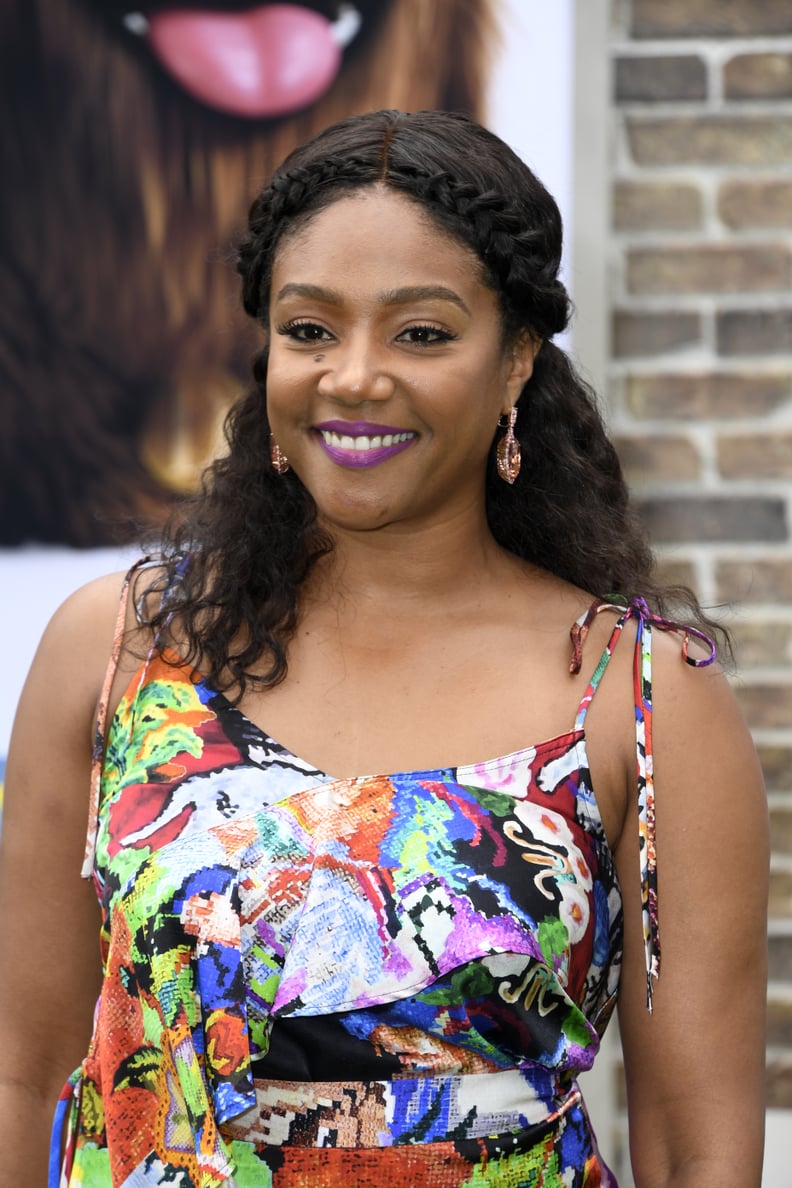 Tiffany Haddish
"Me. Cause you know, you have to allow yourself to experience joy. So it's me. Like all kinds of things. Things like gardening make me feel really good. I have to decide to get my ass up and go out there and do it. There is a lot of stuff that brings me joy. Watermelon is super delicious. I love it when it has seeds. It's sweeter when the seeds are black. Oh, I love, love, love a good bubble bath."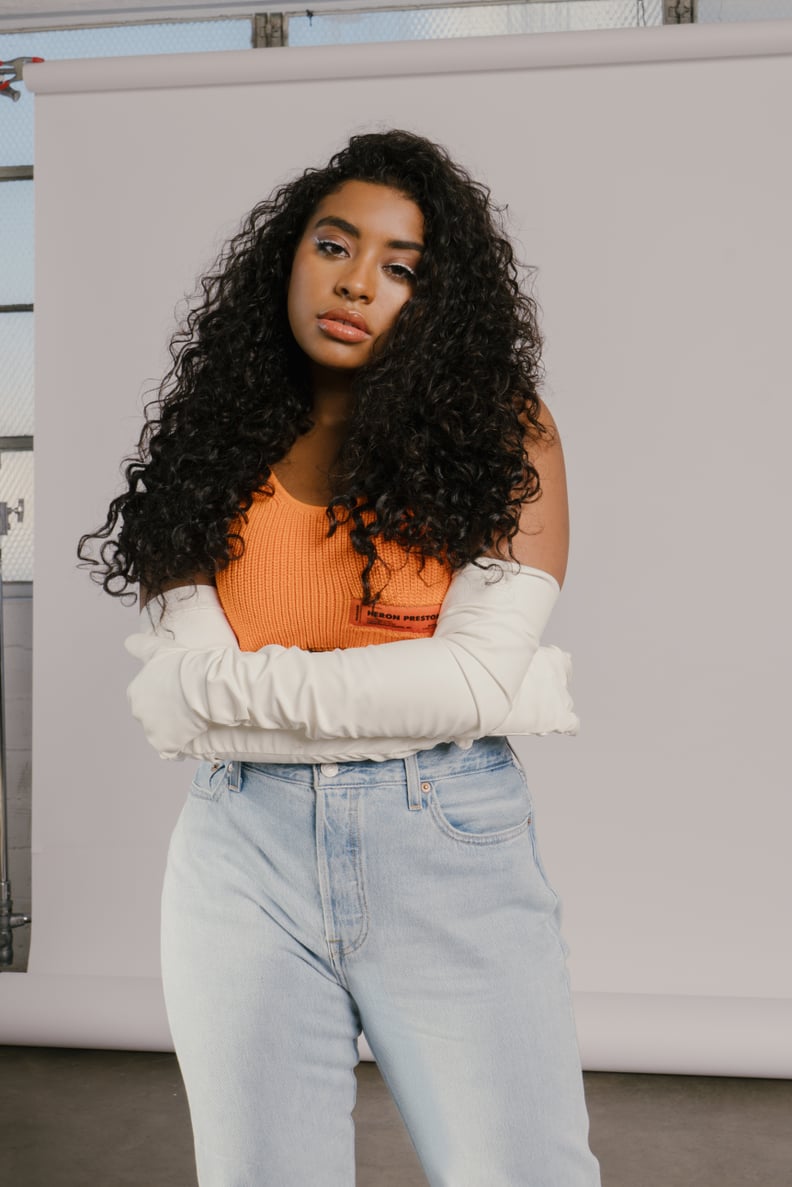 Alycia Pascual-Peña
"There's so much that brings me joy,.. but specifically as a Black woman, something that brings me joy is just seeing Black women celebrated for all of our complexity and uplifted and amplified and just taking up space. I love seeing Black women take up space in any field because I think that we've been disrespected and neglected for so long that just to see any Black woman winning is powerful in my eyes. Especially because I know how it meant to me to see Black women succeeding and really being respected as multidimensional women with a voice that is worthy as well."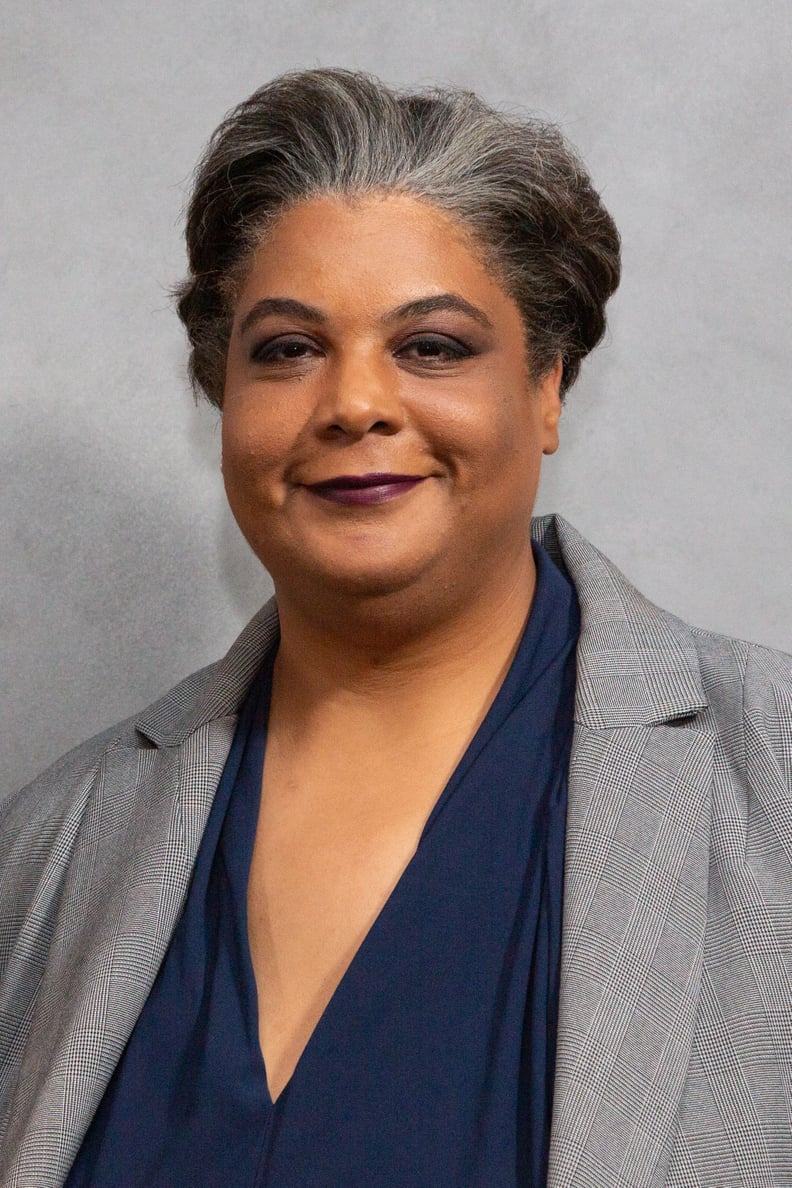 Roxane Gay
"You know, I'm not a dog person. I never was. I never thought I would be, but it has very much shown me that I have a capacity for gentleness. I mean, I'm a gentle person anyway, but I have a capacity for gentleness and patience that I did not realize. And I just love seeing how happy he makes my wife. And he makes me happy too. He's brought a lot of joy into an already joyful house. And he's so interesting and he has a lot of personality and he's very cute. He's like a little friend."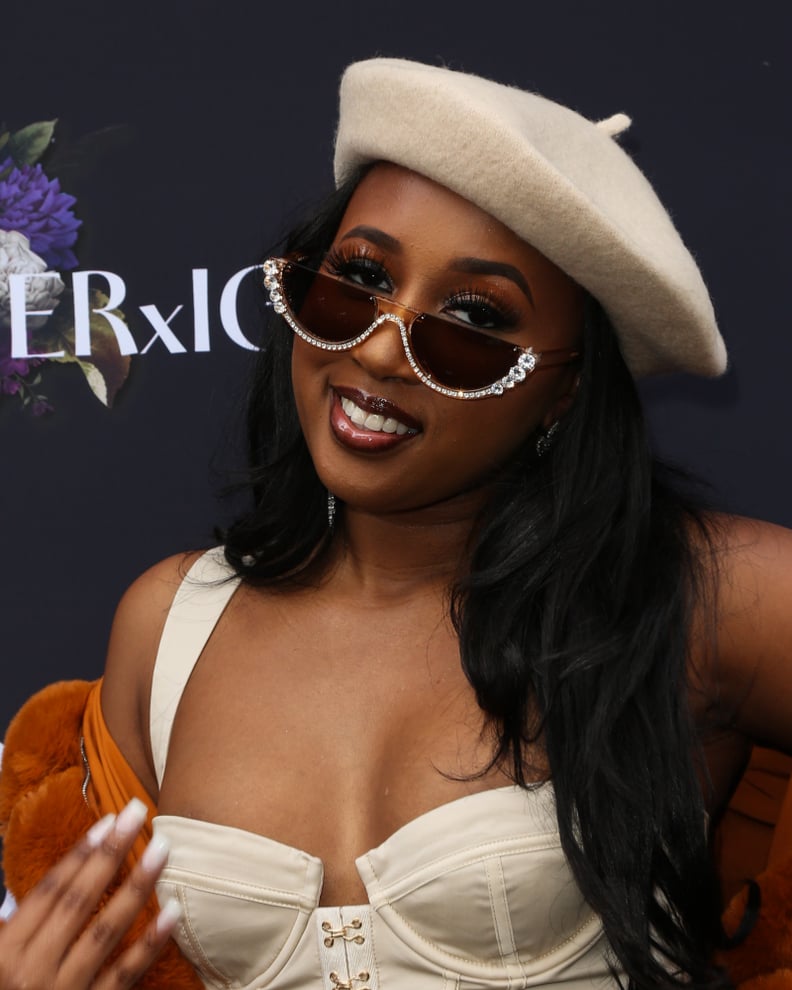 Yung Baby Tate
"Lately I've been on a super self-care tip. So I just try to make sure that I do things that I want to do, whether that's take a super long bubble bath or play The Sims, cook myself a nice meal, get my hair done or my nails done. Whatever it is that makes me feel good. It's very important to love on yourself and to be good to yourself. A lot of times people say do unto others as you would do unto yourself, but sometimes we're not doing unto ourselves that great. So you have to do unto yourself how you want to be done."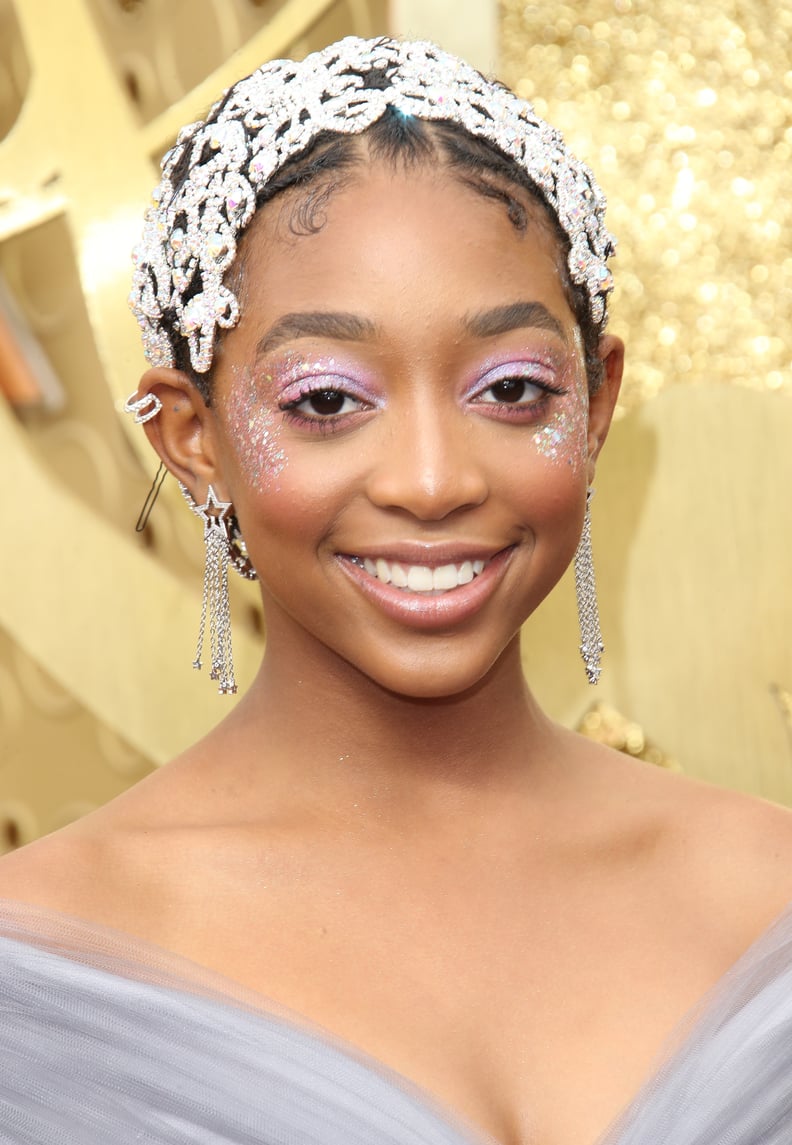 Eris Baker
"The little things bring me joy. I relearned the definition of being grateful and I'm just trying to be more grateful for the little things, especially in quarantine and during COVID. I'm just very grateful for my family and my friends and my relationships. What brings me joy is hanging out with my friends and waking up to a beautiful and safe family. My job makes me so happy. In quarantine, still being able to work and play Tess Pearson [on This Is Us] brings me so much joy."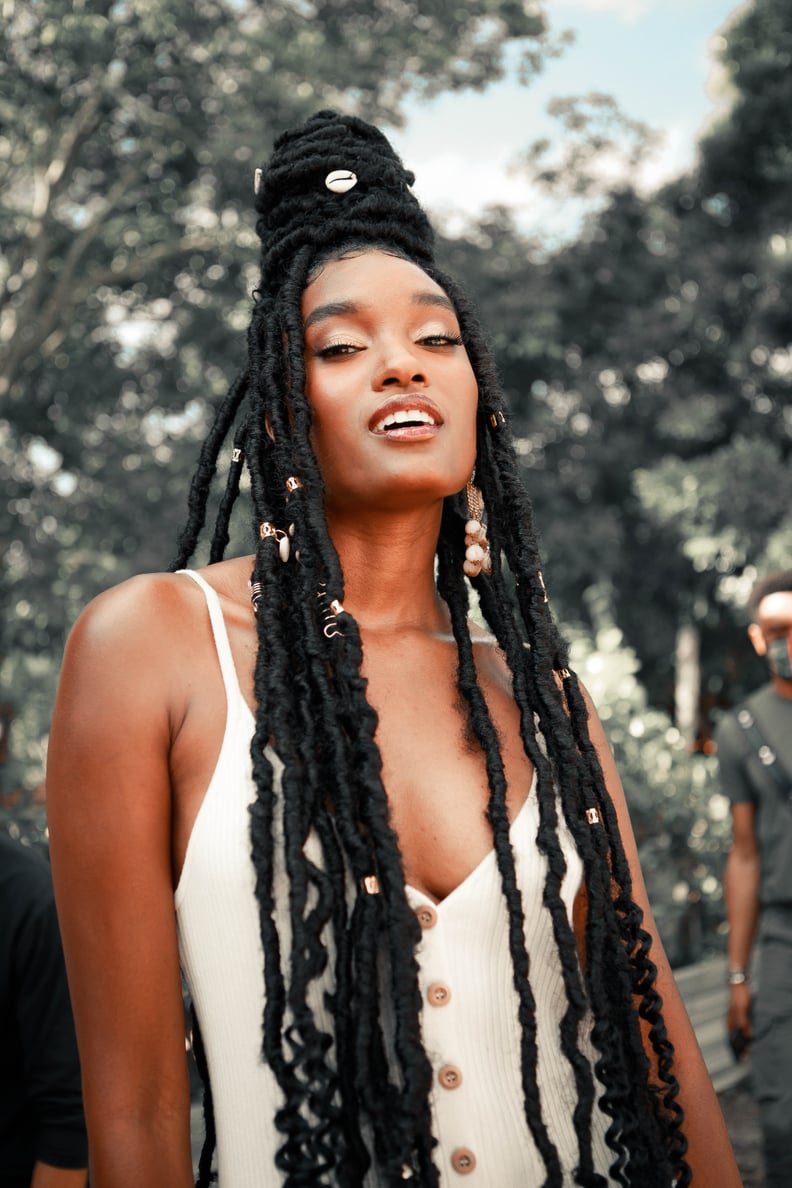 Davina Bennett
"I think what brings me joy is really to make my family proud, knowing that they are proud and to be able to experience new things such as [appearing in Maluma's 7 Días En Jamaica], new opportunities. I'm very open to things like this and I feel like with more opportunities, I'm able to make my family even more proud and I feel like that is just putting me on cloud nine. I'm literally on cloud 10 right now, because both [are] happening."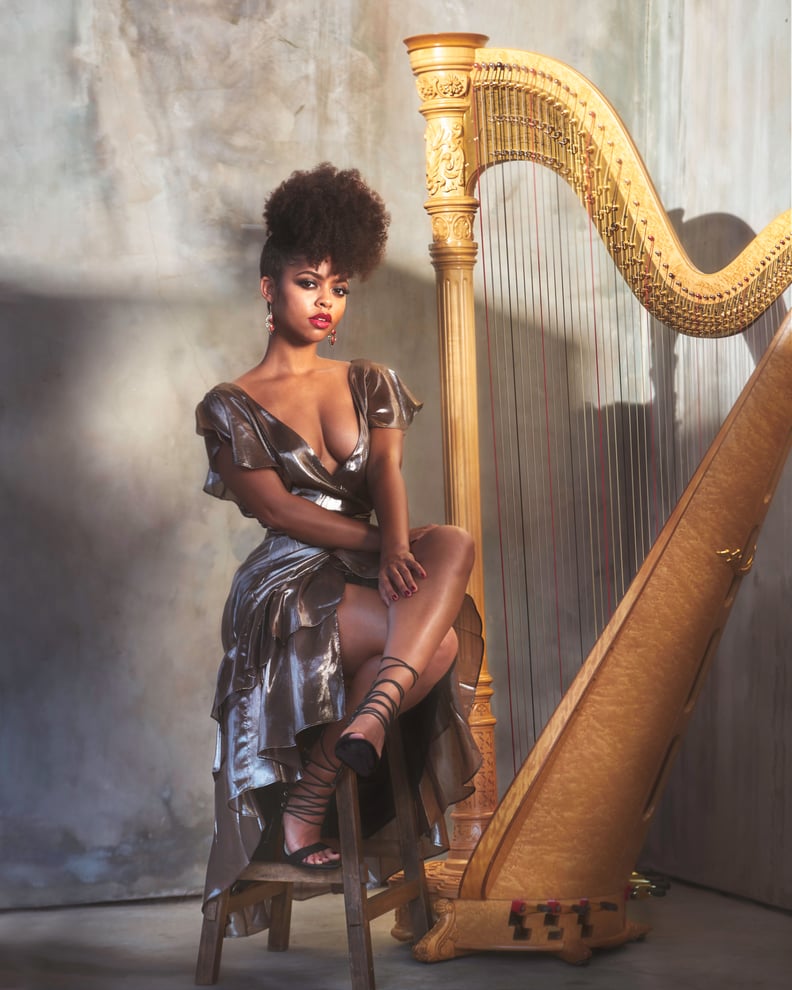 Madison Calley
"Number one, I would definitely say sunshine brings me immense joy, and that's a big part of why I moved to LA was for the sun.I went to college at Carnegie Mellon in Pittsburgh, and it's very gray and very gloomy there. A lot of students become very, very depressed. I made it a point after college I'm going to move somewhere sunny because the sun brings me a lot of joy and just elevates my mood every day. Next to that, I would say nature. I love going to the beach. Every time I go, I feel connected and at peace. Then third, I would definitely say music. Music's probably tied equally with family."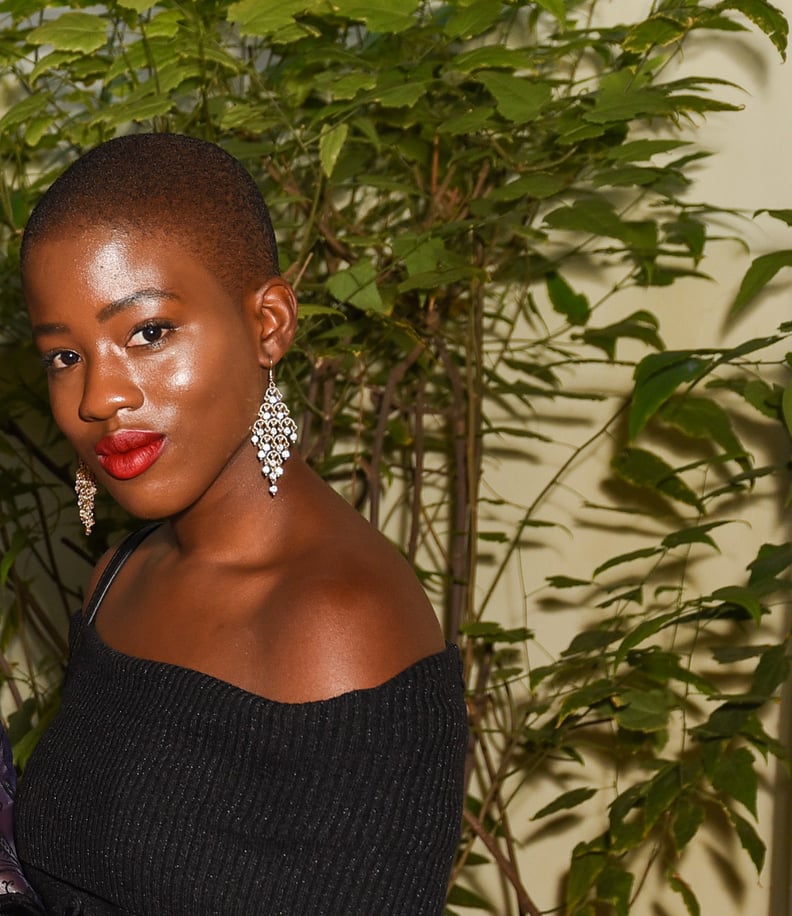 Gabrielle Gorman
"Connecting with authentic people. That definitely brings me joy. I wouldn't say even like-minded people. Yeah, I mean, I'm an introvert but I also do really value deep conversations, so yeah, that brings me a lot of joy and I really get joy kind of connecting with people recently on Instagram, that's been quite fun and phone calls such as these, that's cool. What else? Sunshine brings me joy. Kind of those simple things. Good coffee. Dancing brings me joy. I've been doing that since I was a child, but I think I'm having the most fun with it now because it's just me dancing in my bedroom and not worrying about competing with others or anything or even having to memorize a routine. I kind of just dance just to get all of the energy out and I like to explore different genres, so that brings me joy. Writing brings me joy and thinking about my future is also . . . Or my imagined future also brings me joy. Everything is always funner in the imagination."