Ashley Judd and Dick Vitale Kiss
Ashley Judd Spreads the Kentucky Love With a Kiss That Blew Up Social Media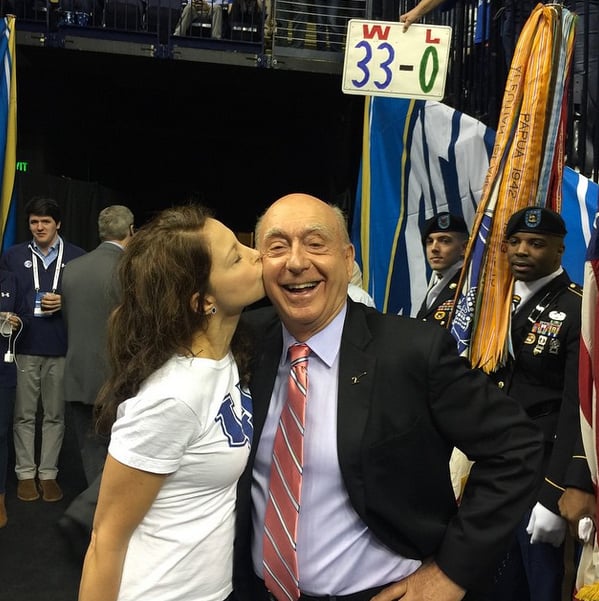 Source: Instagram user dickiev_espn
On Sunday, the Kentucky Wildcats won their game against the Arkansas Razorbacks, but the win wasn't what had everyone talking. Ashley Judd, who is a huge Kentucky fan and was at the event, received a smooch right on the lips from sportscaster Dick Vitale, and it sent ripples over social media. It was initially reported that Dick was the instigator, but in an interview on Monday, Dick said, "Under no condition did I plant a kiss on Ashley. It's the other way around. We've been friends for over a decade. It was simple as can be." Ashley also confirmed via her social media account that she planted the friendly kiss as they both have been friends for 10 years. Dick, meanwhile, took to his own Instagram account to post another kissing photo, although one less awkward, with the caption "Eat ur heart out guys/She loves KENTUCKY!"
Dickie V gives @AshleyJudd a good luck smooch prior to @KentuckyMBB 's game with the Hogs. #SECMBB #AllKentucky #bbn pic.twitter.com/CLs6ustCaj

— UK Photo (@UKphotogs) March 15, 2015
I think both @DickieV & I are feeling the crazy joy of @marchmadness & the greatness of this KY team. https://t.co/QrTy6GPWin

— ashley judd (@AshleyJudd) March 15, 2015
Only surprise in my planting one on dear @DickieV is I've adored him for 10 years. At thrilling UK games I've been known to kiss strangers!

— ashley judd (@AshleyJudd) March 16, 2015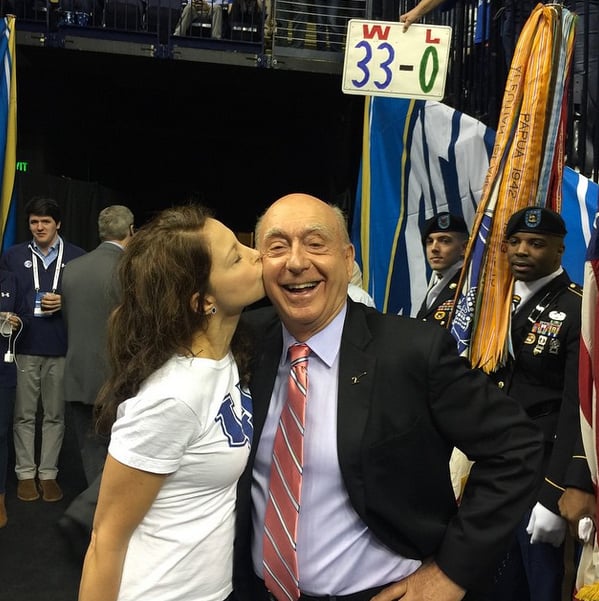 Source: Instagram user dickiev_espn
During the same game, Ashley tweeted a post that suggested that the Arkansas Razorbacks were playing dirty. The actress was then bombarded with hateful tweets and later vowed to press charges against the individuals during an interview on The Today Show.
When when I express a stout opinion during #MarchMadness I am called a whore, c---, threatened with sexual violence. Not okay.

— ashley judd (@AshleyJudd) March 15, 2015
I am sorry to retweet but this is a typical example. "@Leeroy_MAX: .@AshleyJudd Go suck on Cal's two inch dick ye Bitch whore."

— ashley judd (@AshleyJudd) March 15, 2015
Visit NBCNews.com for breaking news, world news, and news about the economy