Becca Kufrin Quotes About Chip and Joanna Gaines
Becca Kufrin Praises Chip and Joanna Gaines as Couple Goals Because of "Their Morals"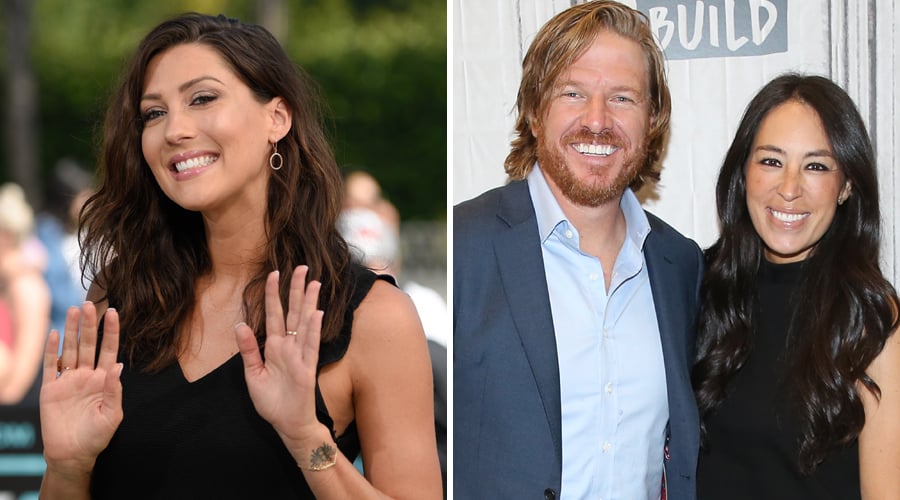 Image Source: Getty / Noel Vasquez and Getty / Rob Kim
Becca Kufrin has her eyes set on the prize: a Neil Lane ring, the husband of her dreams, and a family life like Chip and Joanna Gaines's. The Bachelorette star recently sat down with Us Weekly for a quiz about all things love and her journey on the ABC show. While Becca talked about things like her first kiss and the worst date she's ever been on, we have to say that when she brought up HGTV's favorite duo as a couple that inspires her, we were a little blown away. We've always admired Becca's sass and penchant for good-looking contestants, but her respect for Chip and Joanna Gaines took her to a new level.
"First of all, they are such a solid couple — and they have cute kids," Becca said of the Fixer Upper pair. "They seem like they have their morals. They're a power couple. I want them to come decorate my house!" She also said that in 10 years, she'll be "just happy. Hopefully married with some kids running around. I would also love to have four dogs."
We don't blame her for admiring Chip and Joanna's relationship. With the arrival of their fifth child, they've shown fans more and more what it means to have a big family filled with love and impeccable decorating skills. Well, Becca's future husband, we hope you're listening and already planning a double date with Chip and Joanna.