Behind the Scenes of the Muppets Most Wanted Movie
Kermit and Piggy: Finally Saying "I Do" in Muppets Most Wanted?
It was a chilly night in LA last May when the star of a feature film, which had shut down a long stretch of Hollywood Boulevard in front of the historic El Capitan Theatre, took her break. Her blond hair precisely in place, the actress and her handlers bypassed a crowd of hundreds of extras and headed backstage in the theater to greet a group of reporters. If she seemed a little impatient, who could blame her? It was already late in the evening, and her "coffee boy" — actually a costar, Walter, whose name she hadn't yet bothered to learn — kept messing up her order. Miss Piggy was a little testy.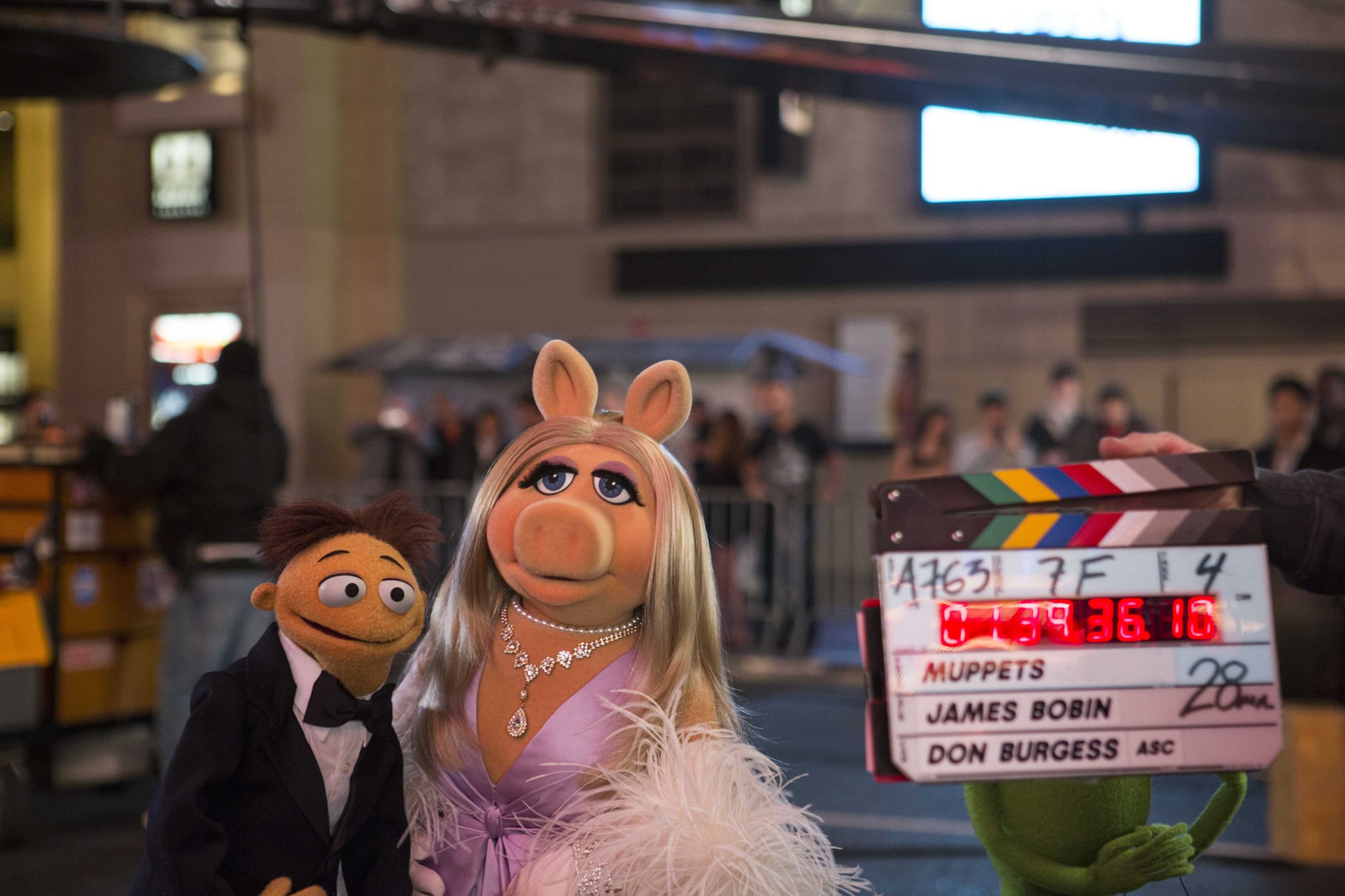 "You do know that I have a new movie coming out," she made sure to remind us. "That's what we're doing here tonight. We're finishing making my movie." Indeed, they were. Muppets Most Wanted, which will hit theaters on March 21, is technically a sequel to 2011's The Muppets — but it's also a big departure from it. Read on for more from our behind-the-scenes visit and to find out why we think Muppets Most Wanted is worth the anticipation.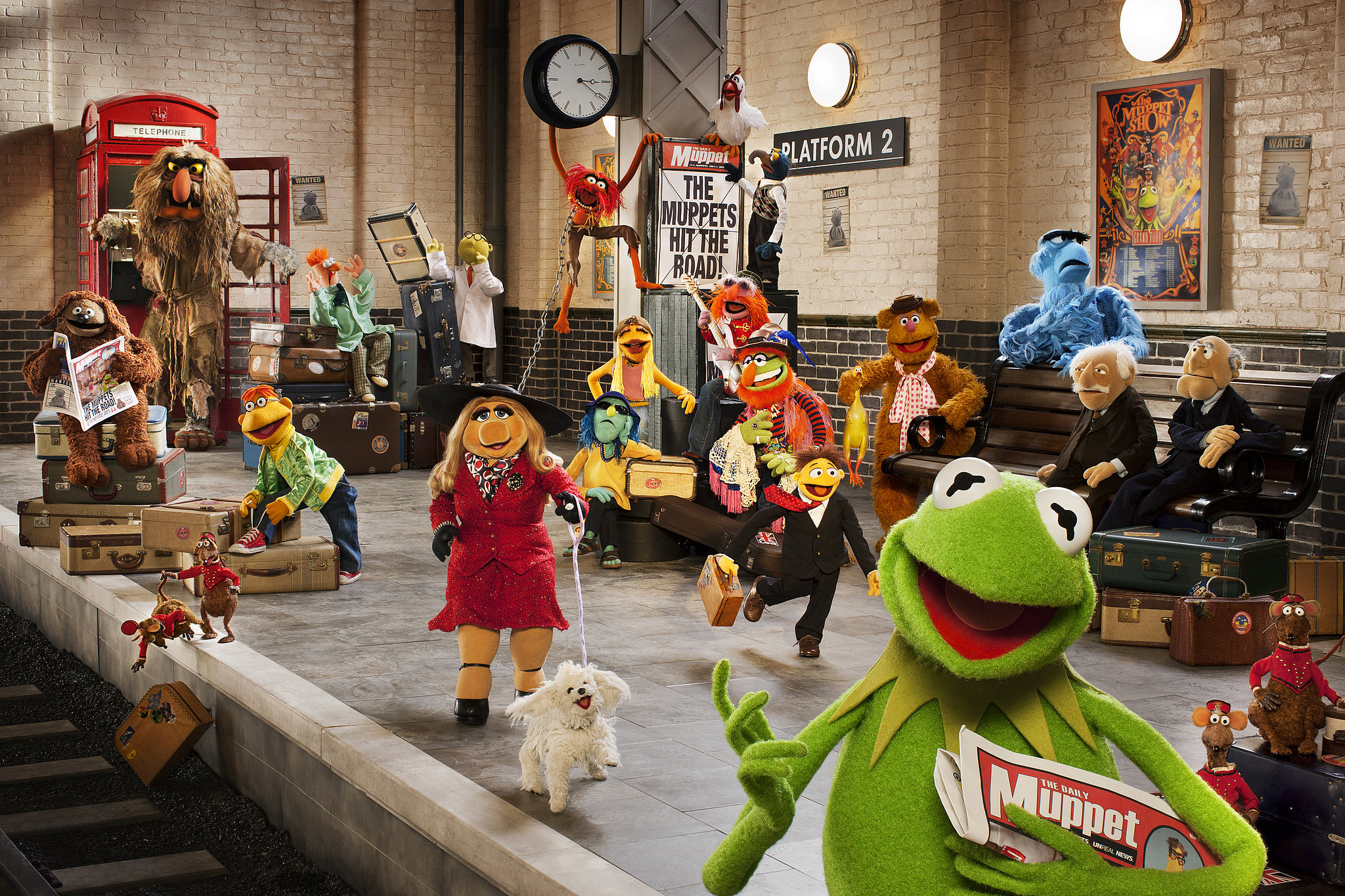 Kermit and Piggy Tying the Knot?
Here's what we know for sure: Piggy will walk down the aisle at some point in Muppets Most Wanted. What we're less clear on? Who is waiting at the altar . . . or what happens once she actually reaches it. As Kermit, who noted in our conversation that wedding rings are not made in his size, hinted, "It may not be what you think." That said, Rahel Afiley, the film's costume designer, promised us that the moment will feature a wedding gown worthy of Miss Piggy's exacting standards.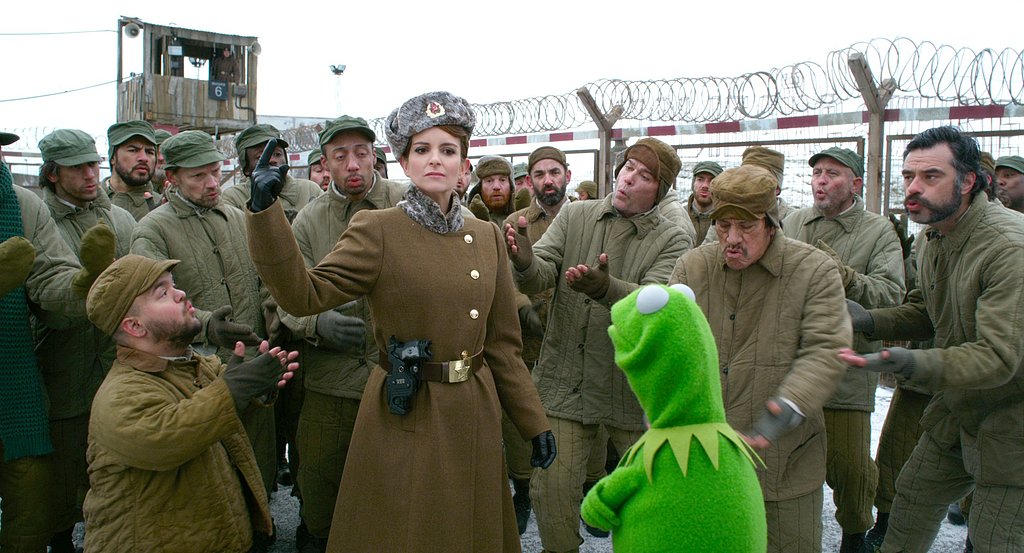 Hilarious Humans
Muppets Most Wanted picks up exactly where its predecessor left off, but this time around, Jason Segel and Amy Adams aren't in the picture. Instead, a new lineup of human faces will be joining the cast in their place: Tina Fey as a Russian prison guard, Ricky Gervais as a conniving criminal, and Ty Burrell as a well-groomed Interpol agent. Beyond that, expect plenty of cameos; the trailer features Diddy and Salma Hayek, and on the night we visited set, we spotted a blink-and-you'll-miss-it appearance by Rob Riggle being shot.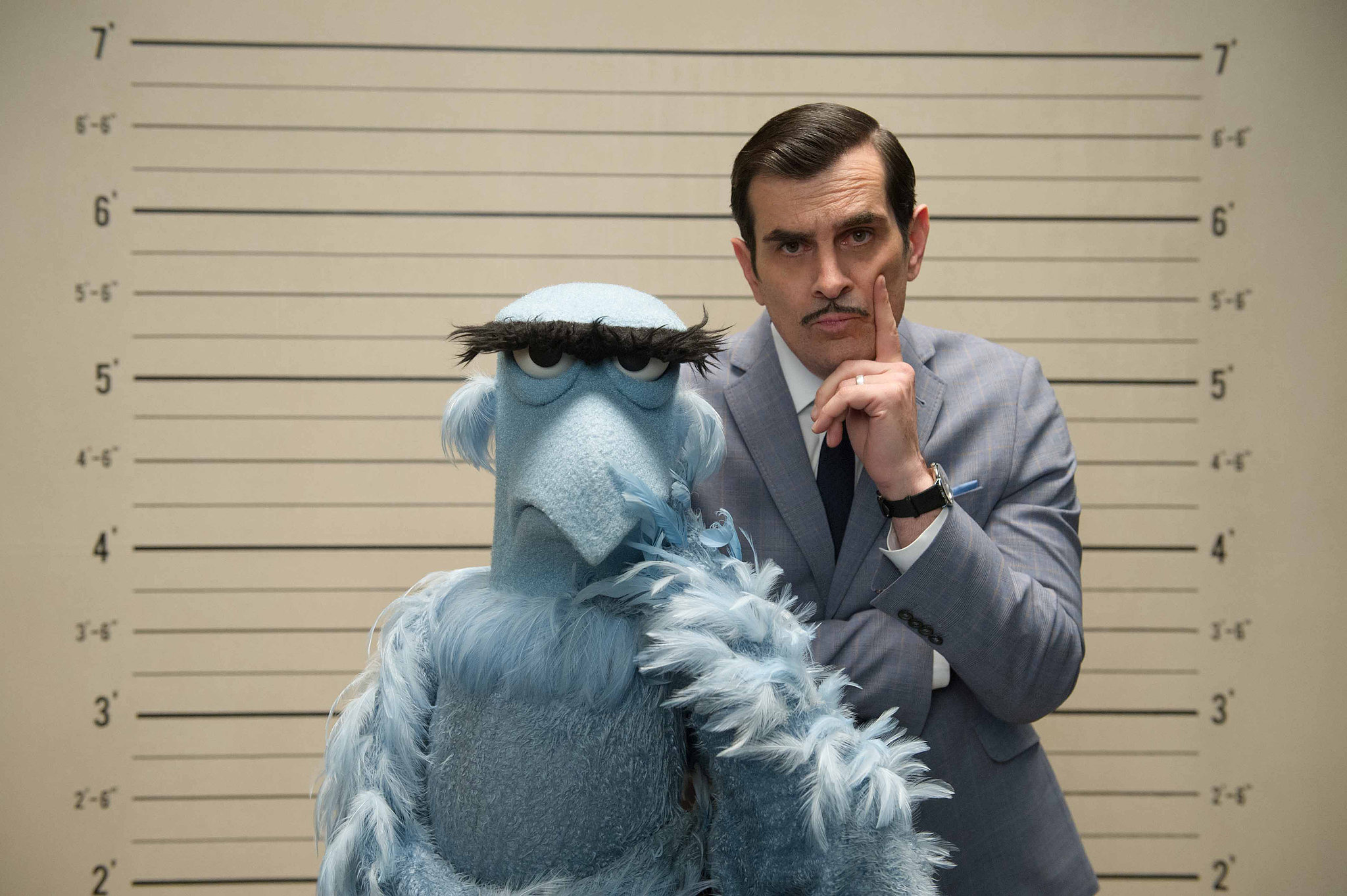 A Kermit Imposter
It just wouldn't be a Muppet movie without some obstacle the gang has to overcome, and this time, it sounds like that problem comes in the form of Kermit look-alike Constantine. The Russian-prison escapee (yes, you read that right) is part of a heist duo with Gervais's character, Dominique, and as you can imagine, this presents a little problem for Kermit. As director Todd Lieberman tells us, "They're close to the theaters where the Muppets are performing, so they're basically framing the Muppets for all these different heists they're going on." Lieberman also suggests that the heist-movie genre will be a bit of a return to the classic Muppet movies of the past. "We really wanted to honor what those early movies felt like. It's a great blend of fun, mayhem, craziness, and, at the same time, an emotional core."
A Trip to Europe
The newest installment in the Muppets franchise takes Walter and the crew beyond Smalltown to London, Paris, Madrid, and even locations in Germany — and it was all shot over the span of just one month. Kermit told us he was no stranger to England's central city and that while he loves London and its fans, shooting there presented some challenges. "We did The Muppet Show over there like 35 years ago," he explained. "[But] I had to do many scenes over there au naturel, and it was very cold." Kermit did not join the production in France, however: "You should tell your readers to never go to countries where they are an appetizer on the menu."