Bethany Hamilton Unstoppable Documentary
Bethany Hamilton's Documentary Is an Inspiring Look at the Surfer's Unwavering Determination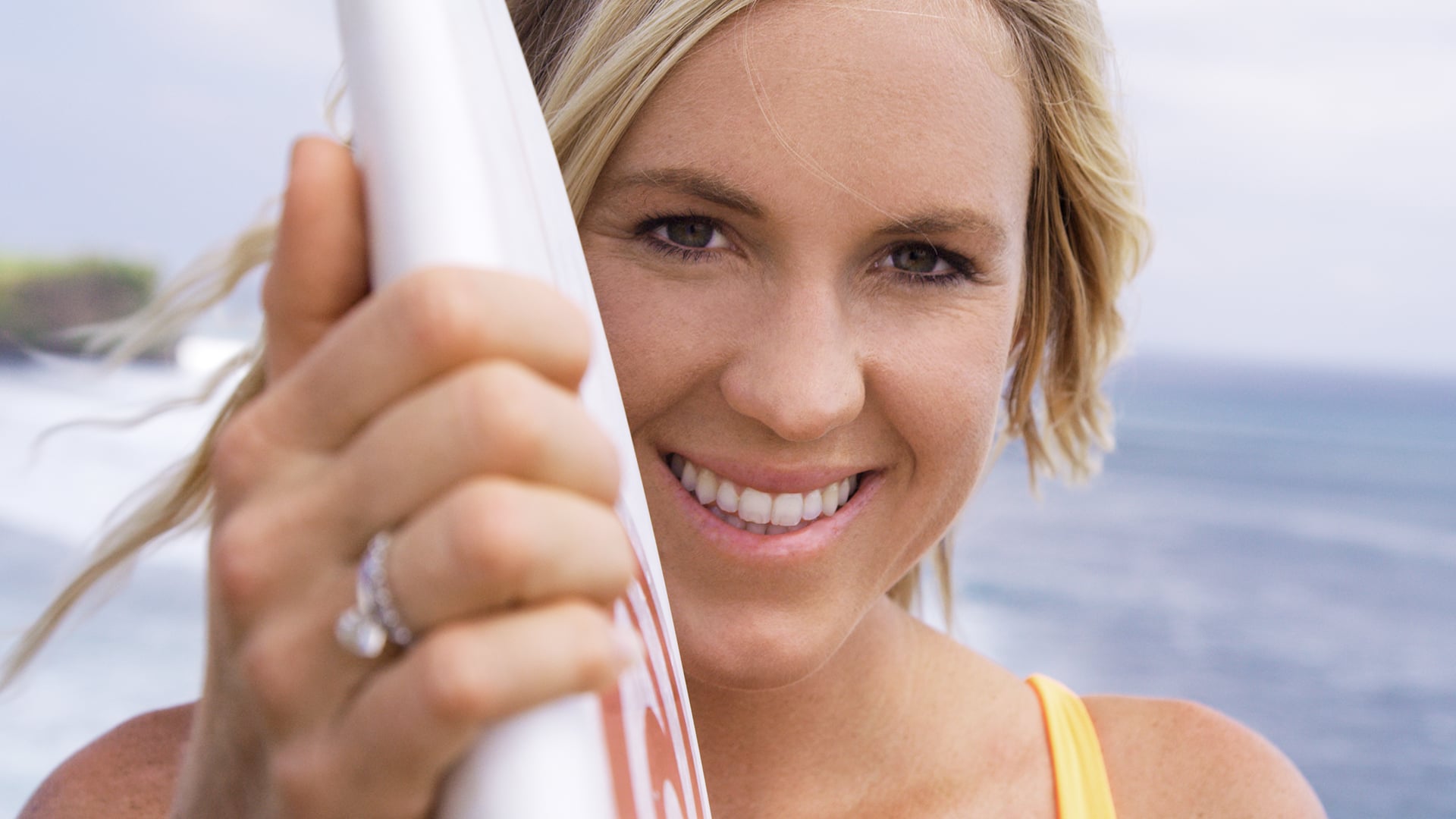 Bethany Hamilton truly is a force to be reckoned with. After losing her left arm in a shark attack when she was only 13, the surfer has taken her tragedy and turned it into something incredibly inspiring. Despite the odds being against her, the 28-year-old mother of two has proven time and time again that she can do anything she sets her mind to.
I recently had a chance to see her documentary, fittingly titled Bethany Hamilton: Unstoppable, at the Tribeca Film Festival, and I was blown away by how fierce she is. You may think you know Bethany, but there is so much more to her story. Read on for some of the most fascinating facts I learned about her life, career, and unwavering determination.
Her love of surfing first started with her parents. Bethany's love for surfing certainly runs in the family as her parents, Thomas and Cherilyn, are also surfers. They first met while surfing at Kauai's north shore, where Bethany grew up.
She knew she wanted to be a professional surfer at a young age. With her parents teaching her the ropes, it didn't take long for Bethany to fall in love with surfing. She knew she wanted to be a professional surfer at the age of 8.
Her best friend is also a surfer. Growing up, Bethany was extremely close with fellow surfer Alana Blanchard. In fact, Alana was actually with Bethany during her 2003 shark attack. They are still incredibly close to this day.
Her shark attack happened after a great victory. In July 2003, Bethany placed second at the NSSA National Championships. Four months later, she lost her left arm during a shark attack at Tunnels Beach in Kauai. She was 13 at the time.
She didn't let her attack stop her from surfing. Bethany knew she wanted to surf again only six days after her attack. She was back on her board a month later.
She shocked everyone with her return to competitive surfing. In 2005, nearly two years after her attack, Bethany returned to the NSSA National Championships. She ended up coming in first in the Explorer Women's division.
She knew she wanted to marry her husband pretty early on. Bethany and youth minister Adam Dirks started talking about marriage after only nine months of dating. They became engaged in April 2013 and tied the knot in August near Kauai's north shore, where she grew up.
She competed during a surf competition when she was pregnant. After finding out she was pregnant in 2014, Bethany continued with her plans to compete in the Surf N Sea Pipeline Pro. She ended up coming in first place. She welcomed her first child, a son named Tobias, in June 2015.
She competed again four months after giving birth. It didn't take long for Bethany to get back on her board. After becoming a mom for the first time, she was invited to compete in the 2015 Swatch Women's Pro as the wild card. Though she only came in 13th place, it's still an incredible feat.
She came back stronger than ever at the Fiji Women's Pro. Following the Swatch Women's Pro, Bethany was more determined than ever. After getting selected as the wild card yet again in the 2016 Fiji Women's Pro, Bethany ended up getting third place in the competition.
Bethany Hamilton: Unstoppable is expected to be released sometime this Summer along with two new books from the surfer, Be Unstoppable: The Art of Never Giving Up and Unstoppable Me, which will be available on June 5.

Image Source: Aaron Lieber