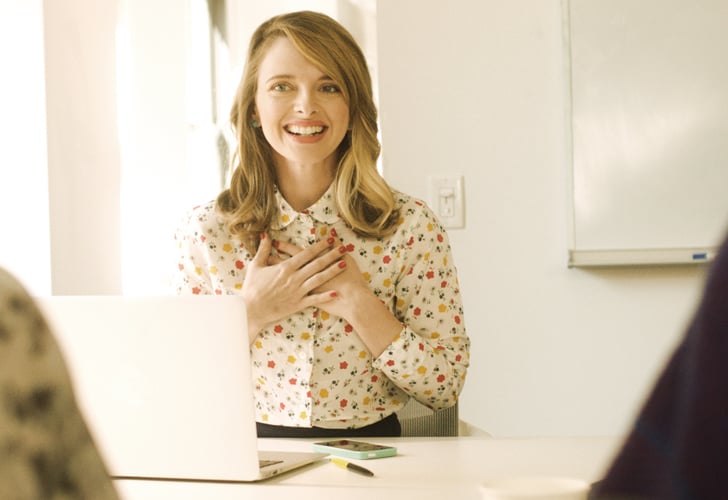 Position: Executive assistant.
Hometown: Coral Gables, FL. I have really old parents!
Favorite Thing About Being a Publicist: The glamour! I feel like I'm in The Devil Wears Prada every day. I'm so lucky.
Best Perk: The friendships!
What's on Your Phone? Duolingo. I'm learning German!
Favorite Book: Anything YA. I've read The Fault in Our Stars five times. I stopped crying after the third time, but cried again during the fifth.
Go-To Karaoke Song: I really, really, really, really love anything One Direction or "22" by Taylor Swift.
Watch Lily in Seriously Distracted, with new episodes airing Tuesdays at 11 a.m. EDT/ 8 a.m. PDT on POPSUGAR.