Charlie Hunnam on Full Frontal Nudity
Charlie Hunnam on Whether He'd Go Full Frontal: "I Have Nothing to Hide"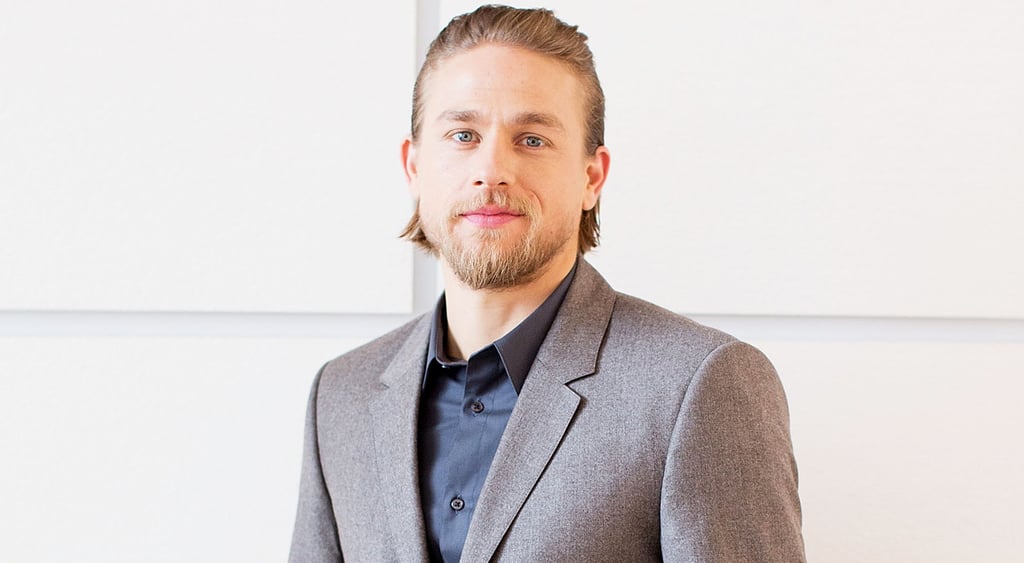 In an interview with Elle Canada, Charlie Hunnam got candid about masculinity and his willingness to strip down in front of the camera. When asked about his shirtless Calvin Klein Reveal campaign and his many sexy moments on Sons of Anarchy, Charlie said, "The level of nudity that I do now, which is taking my shirt off, doesn't bother me at all." He mentioned that when he was 18, he went full frontal on the TV show Queer as Folk, but censorship wouldn't allow the scene to air because he was playing a 15-year-old character. And as for whether he'd go full frontal again? "I don't know," Charlie said. "I'm sure I would. I have nothing to hide."
Asked about masculinity, Charlie shared his two cents on what it means to be a man today: "Standing on your own two feet, living by your code of honor, and being a rock for the people around you." He explained that it also means "being in touch with your feminine side," saying, "Men have to be strong enough not to repress their emotions; real strength allows for vulnerability." Sounds like something his Sons of Anarchy character Jax Teller might say.
In the interview, Charlie also opened up about how "heartbreaking" it was to say goodbye to the popular character, saying, "I held it in my heart for about a month after filming ended." Charlie added, "I said a lot of silent goodbyes to Jax, but ultimately there was no room left for him in my life, so I had to let him go." Next, the actor is preparing for his role as King Arthur, which he said involves fighting in the gym. Charlie said that in between jobs, he works out for his sanity, adding, "If I weren't an actor, I'd be the fittest motherf*cker on the block."
Well, based on all the sexy Charlie Hunnam pictures out there, it's safe to say he's already plenty fit. Read the full interview at Elle Canada, and then check out 17 superhot Charlie Hunnam smirks and 30 things you may not know about him.