Chris Christie Bridge Traffic Jam Apology | Video
How the Internet Is Reacting to Chris Christie's #Bridgegate Scandal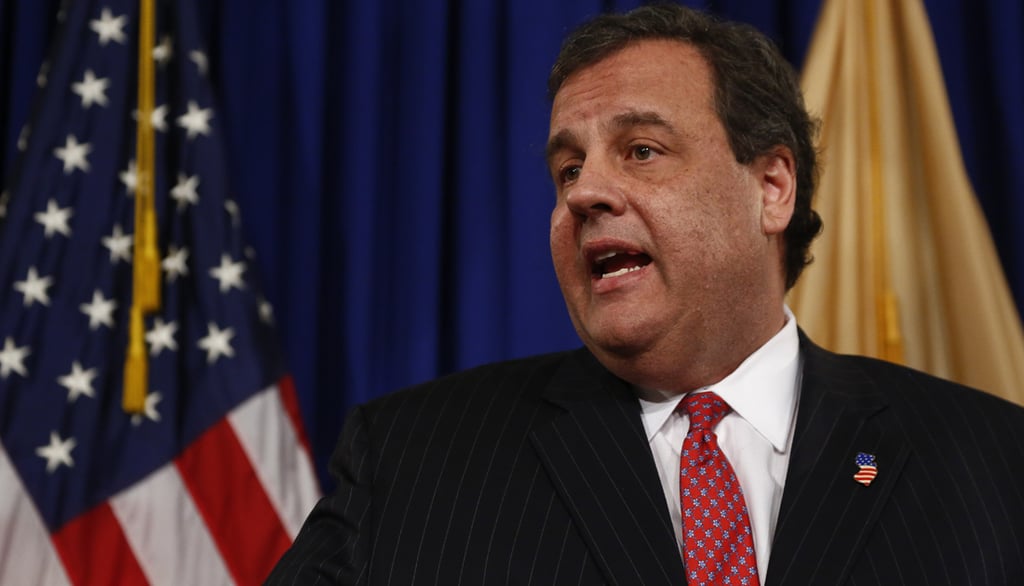 The Internet's been having a field day with what's been dubbed New Jersey's "bridgegate" or "Bridgeghazi" scandal, with everyone from Jimmy Fallon to Ellen DeGeneres weighing in on the issue. Governor Chris Christie held a nearly two-hour press conference last Thursday to address a traffic jam that was allegedly planned by his advisers as political retribution, and he followed up with another press conference on Tuesday. Christie, who was recently reelected as the state's governor this past November, admitted that he's "ultimately responsible" for how events transpired. Although the incident would be awkward for any politician, it's drawing special attention this time, because Christie is rumored to be running for president in 2016.
The Background
This past September, Fort Lee, NJ, experienced a four-day traffic jam as people tried to leave the city via the George Washington Bridge. Reports surfaced that the jam may have been caused by Christie and his advisers to get back at Fort Lee Mayor Mark Sokolich, who endorsed Christie's opponent in the governor reelection race. Christie denied involvement after asking his advisers if there was any truth to the allegations.
The Press Conferences
Christie stated in a press conference on Jan. 9 that he'd been wrong, confirming that his advisers had been involved. "The emails that I saw for the first time yesterday morning . . . prove that that was a lie," he said. Those emails, which were secured by The New York Times, put his deputy chief of staff, Bridget Kelly, in hot water, and on Jan. 9, it was announced that she'd been fired.
"I am embarrassed and humiliated by the conduct of some of the people on my team," Christie said. "There's no doubt in my mind that the conduct that they exhibited is completely unacceptable and showed a lack of respect for their appropriate role in government and for the people that we're trusted to serve." The long press conference sparked plenty of Internet buzz, with the hashtags #ChrisChristie, #bridgegate, and #NewJersey trending on Twitter throughout the morning.
On Jan. 14, he addressed the issue again during a press conference where he talked about lengthening the school year. Admitting that it hadn't been a very good week, Christie said, "I'm the governor and I'm ultimately responsible for all that happens on my watch, both good and bad."
The Daily Show
Bruce Springsteen teamed up with Jimmy Fallon on Jan. 14 for a hilarious spoof of Christie's dilemma. Clad in coordinating cutoff denim shirts, the pair performed a "Born to Run" parody that's all about the traffic jam.
Twitter
Jon's late-night comedy counterpart Stephen Colbert was among some of the famous faces who took to Twitter to chime in on the issue.
#ChrisChristie is in hot water. Wait, hold on, I just pictured him in a hot tub. Shake it off. #BridgeGate pic.twitter.com/rqLK9f4oHl

— The Colbert Report (@ColbertReport) January 9, 2014
#Bridgegate has been trending for 2 days. Why would anyone put a gate on a bridge? You'd just be opening and closing it all day.

— Ellen DeGeneres (@TheEllenShow) January 10, 2014
Nothing that Chris Christie ever says or does - good or bad - will distract me from how fat he is

— B.J. Novak (@bjnovak) January 9, 2014
Chris Christie is being blamed for clogging a couple of arteries to the George Washington Bridge, to put it in terms he would understand.

— Jason Biggs (@JasonBiggs) January 9, 2014
i don't take issue w his weight or politics the problem w chris christie is his last name is the girl version of his first name.

— Megan Neuringer (@MeganNeuringer) January 9, 2014
Rough night for nominees who aren't Chris Christie competing for the people's choice for vindictive bridge-closing.

— Ronan Farrow (@RonanFarrow) January 9, 2014
Christie just casually brought up his workout when it wasn't necessary. He is twitter.

— christine teigen (@chrissyteigen) January 9, 2014
A Helpful Pie Chart
While Twitter was abuzz with Christie commentary, The Huffington Post created a pie chart of all the things the New Jersey governor said he isn't.