Daniel Kaluuya Facts
Can't Stop Thinking About Black Panther's Daniel Kaluuya? Us Either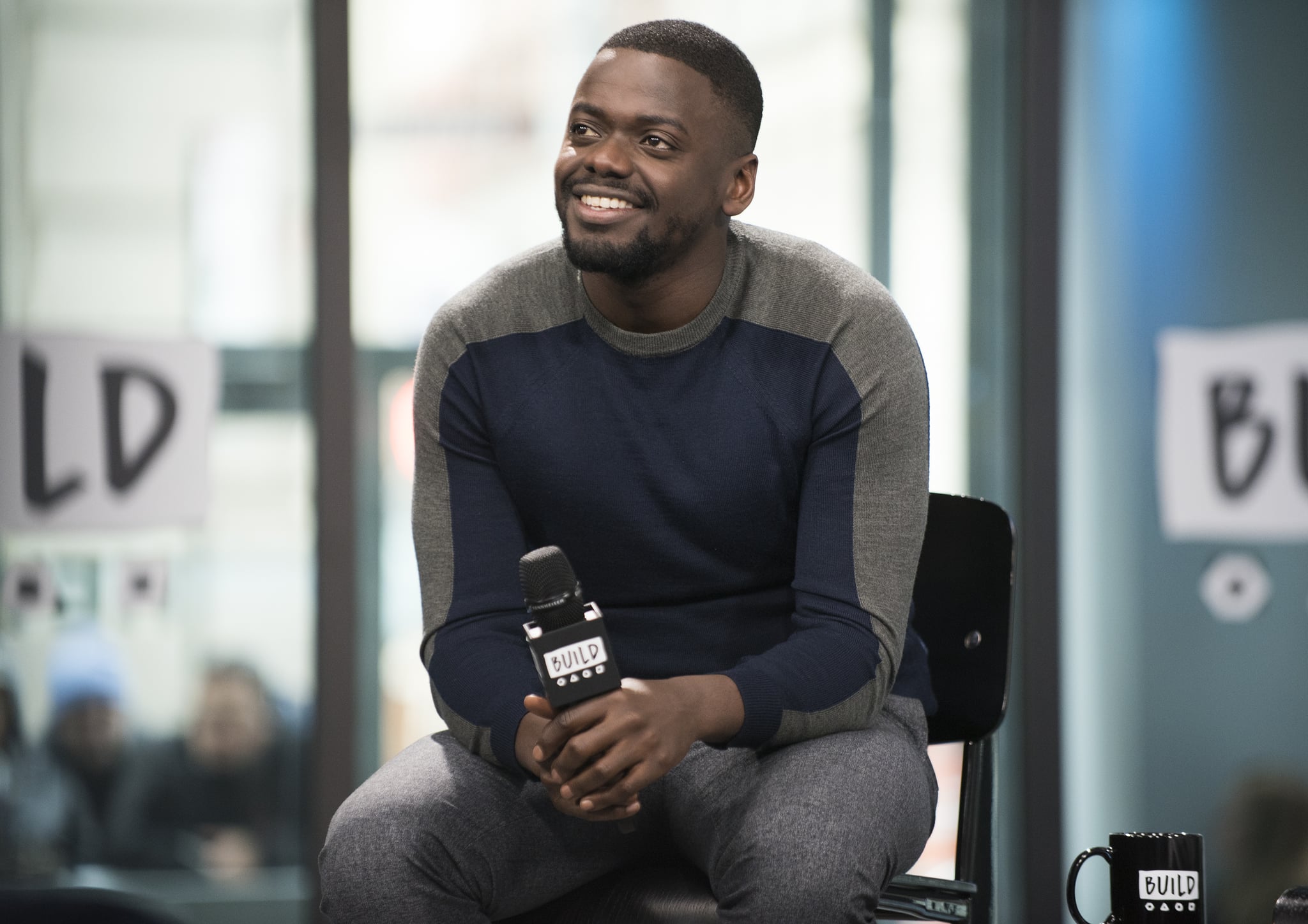 If you've seen Get Out — one of the most talked-about and critically acclaimed movies of 2017 — then you probably left the theater (or the comfort of your own couch) with a few feelings. After going over that crazy twist in your head 20 times, your thoughts probably drifted to (and stayed on) its star, Daniel Kaluuya. Not only is the actor insanely talented, but he's also really, really attractive. Keep reading to get to know the star a little better before seeing him kick ass in Black Panther.
He's British. Daniel was born and raised in London.
He's 28. His birthday is May 8, 1989.
You've probably seen him before. While Get Out and Black Panther have catapulted Daniel to a whole new level of fame, you've probably seen him before in a few other notable roles. The actor starred in the popular UK show Skins, was in an episode of Black Mirror, and was in the movie Kick-Ass 2.
He's barely on social media. Sorry, but you won't find Daniel on Twitter. He does have an Instagram, but he still hasn't posted yet.
He wrote his first play when he was 9. "That play was based on Kenan & Kel," he told Interview magazine. "I just liked their dynamic. I was obsessed by their dynamic, and it was just two guys that worked at McDonald's or something. I can't really remember it. I remember my whole year at school came out to watch it. It was quite an intense experience. I think it had an orange soda moment, but it was McDonald's, so I made it Fanta or something. I would love to find it. Hopefully it's in my room somewhere."
He drew on personal experience for his role in Get Out. "I had a hyper version of that when I was 17. I was doing Skins and we went to Lithuania," he told GQ. "It was like the party [scene in Get Out], but everywhere. In the f*cking supermarket, just everywhere, everyone was like, 'What the f*ck are you?' There was one Saturday, and we went to a shopping center. It was packed, and I was like, 'Yo guys, I'm going to get something to eat,' and I was moving through this packed shopping center, and people were parting. I looked back and I felt like Moses! There was a f*cking line, a parting line of white people, for me. It literally felt like some supernatural, f*cked-up sh*t."
Much like his character, he didn't have the best experience when meeting his first girlfriend's father. "We went to a play. She got a text when we were coming out of the play and she said, 'Sh*t, my dad is here. I haven't told him about you,'" he revealed to Interview magazine. "We went downstairs and he was outside in the car, and he was just like, 'Come here! Come here now! What are you doing?!' It was a bit crazy. I'd never, ever met him, so it was a pretty weird situation and she was really frustrated because obviously he didn't want his baby girl to start dating. That's life though."
He's an Oscar nominee. His excellent role in Get Out earned him a nod for best actor!
You're about to see a whole lot more of him. Daniel plays W'Kabi in the highly anticipated Marvel movie Black Panther, which hits theaters this February. On top of that he'll voice Bluebell in the Watership Down miniseries, and has a role in the upcoming crime thriller Widows.