Did William and Kate Visit Meghan Before She Had Her Baby?
Aw! Will and Kate Paid a Visit to Meghan on Easter as She Gears Up to Give Birth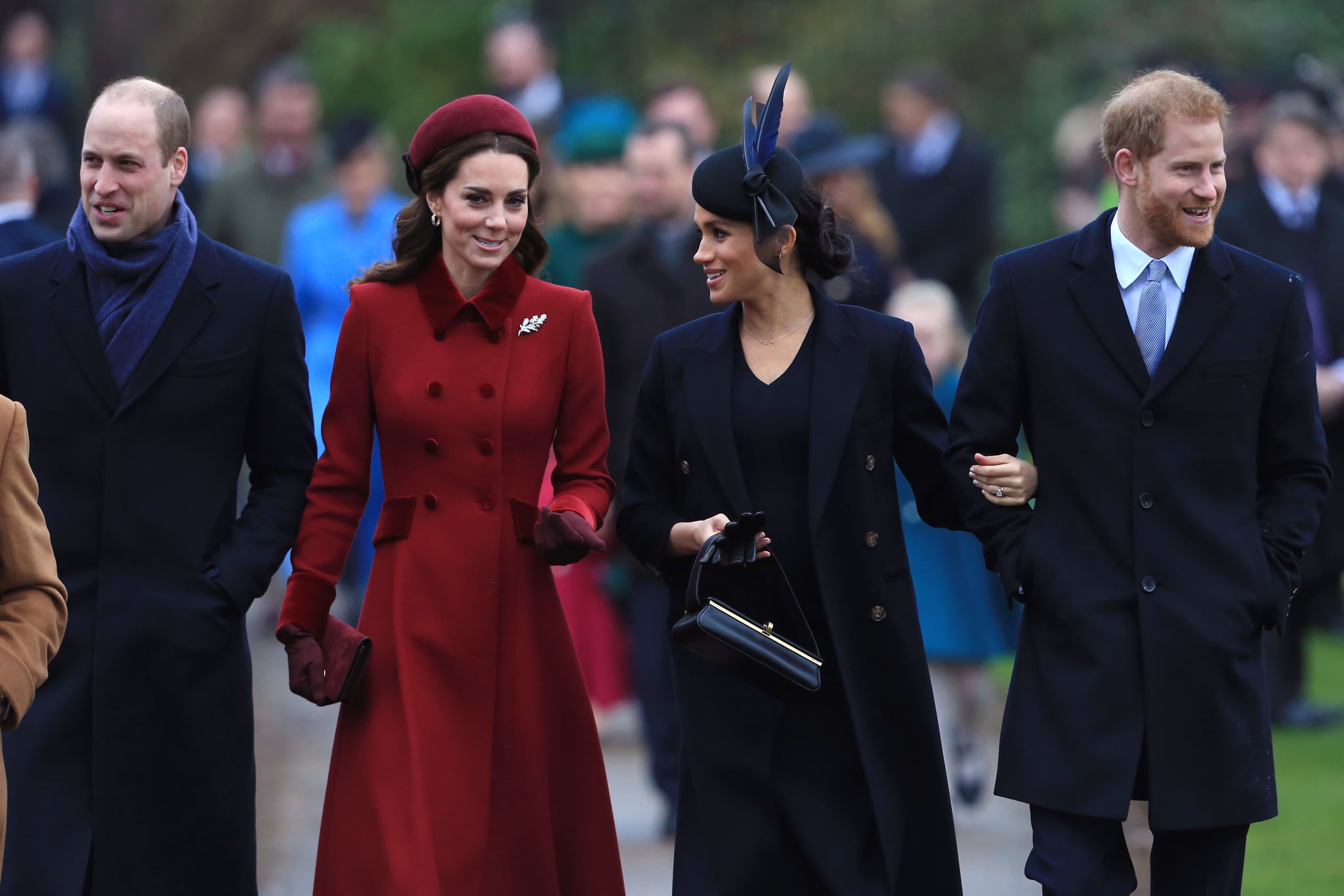 The Duke and Duchess of Sussex's first child is said to be due any day, and it seems like the royal couple is settling in nicely at their new home, Frogmore Cottage in Windsor, ready for the little one's arrival. According to Harper's Bazaar, over the Easter break (which includes two public holidays in the UK), Harry and Meghan are reported to have played host to the Duke and Duchess of Cambridge, who paid a visit after attending the royal Easter service at St. George's Chapel with Prince Harry.
Meghan was unable to attend the service, presumably because she is so close to her due date, so William and Kate allegedly dropped by once the service was over to see how she is doing in the final days of her pregnancy and to take a look at the renovations the couple have done to their new home.
Following the Easter visit, the fab four — minus Meghan — have been busy with more important royal duties. Prince William flew to New Zealand, where he has been honoring fallen soldiers and victims of the Christchurch mosque terrorist attack. Kate and Harry made a rare appearance as a duo when they represented the royal family at the Anzac Day service at Westminster Abbey. April 26 marks the 70th anniversary of the modern Commonwealth, and as Harry and Meghan are President and Vice-President of the Queen's Commonwealth Trust, they would normally be heavily involved in celebrations. However, since baby Sussex is due any day, they instead marked the occasion with a message on their Instagram account, accompanied by some sweet photos from their tours around the Commonwealth.