Eddie Redmayne The Danish Girl Interview (Video)
Eddie Redmayne: My Wife Was "a Wonderful Help" on The Danish Girl
In the midst of his award tour for playing Stephen Hawking in The Theory of Everything one year ago, Eddie Redmayne was already busy working on another role that demanded a remarkable transformation: as Lili Elbe, one of the first people to ever undergo gender reassignment surgery. Last night, the actor premiered The Danish Girl in LA alongside costars Alicia Vikander and Amber Heard, director Tom Hooper, and wife Hannah Bagshawe. Eddie told us he looks to Hannah as a creative collaborator in every project he takes on.
"Whenever you commit to playing a part, it takes up your life for a while, just because of the hours of filming and then promoting it — it's quite a rigorous thing. So I always like to do it as a team in some ways," he said. "Hannah loved this story and found it deeply moving, so she was a wonderful help."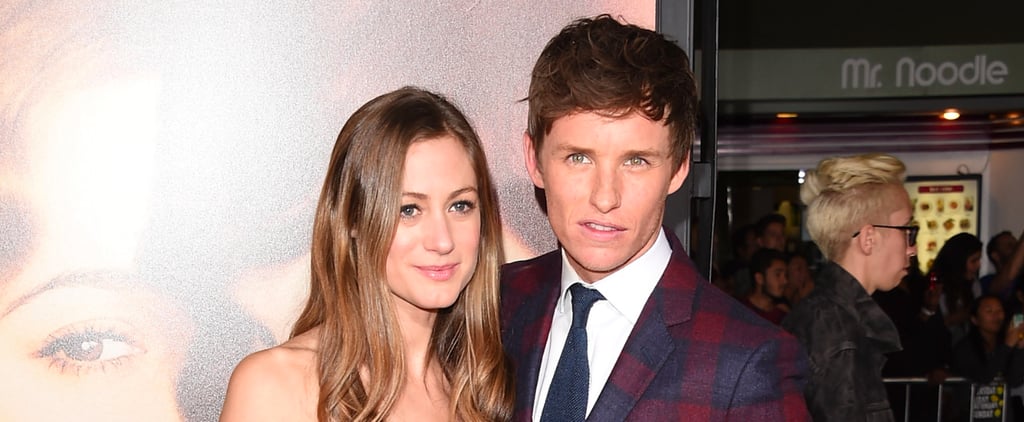 Tom first handed Eddie The Danish Girl's script when they were shooting Les Misérables nearly five years ago, at a time when there was far less mainstream awareness around transgender issues. Still, Eddie said he never had any qualms about playing the role or encountered any hesitance around telling the story in his inner circle.
"I had such an instinct when I read it, because it was so moving, and because the story of authenticity and finding yourself felt — God, it felt so real and present that I just had an instinct. So I just called my agents and said, 'Tom's offered me the part, and I want to do it.' I don't think they had a discussion. Fortunately all the people around me have been equally passionate about the project."