How Did Jimi Hendrix Die?
The Details of Jimi Hendrix's Death Are Still Pretty Frightening, Even 50 Years Later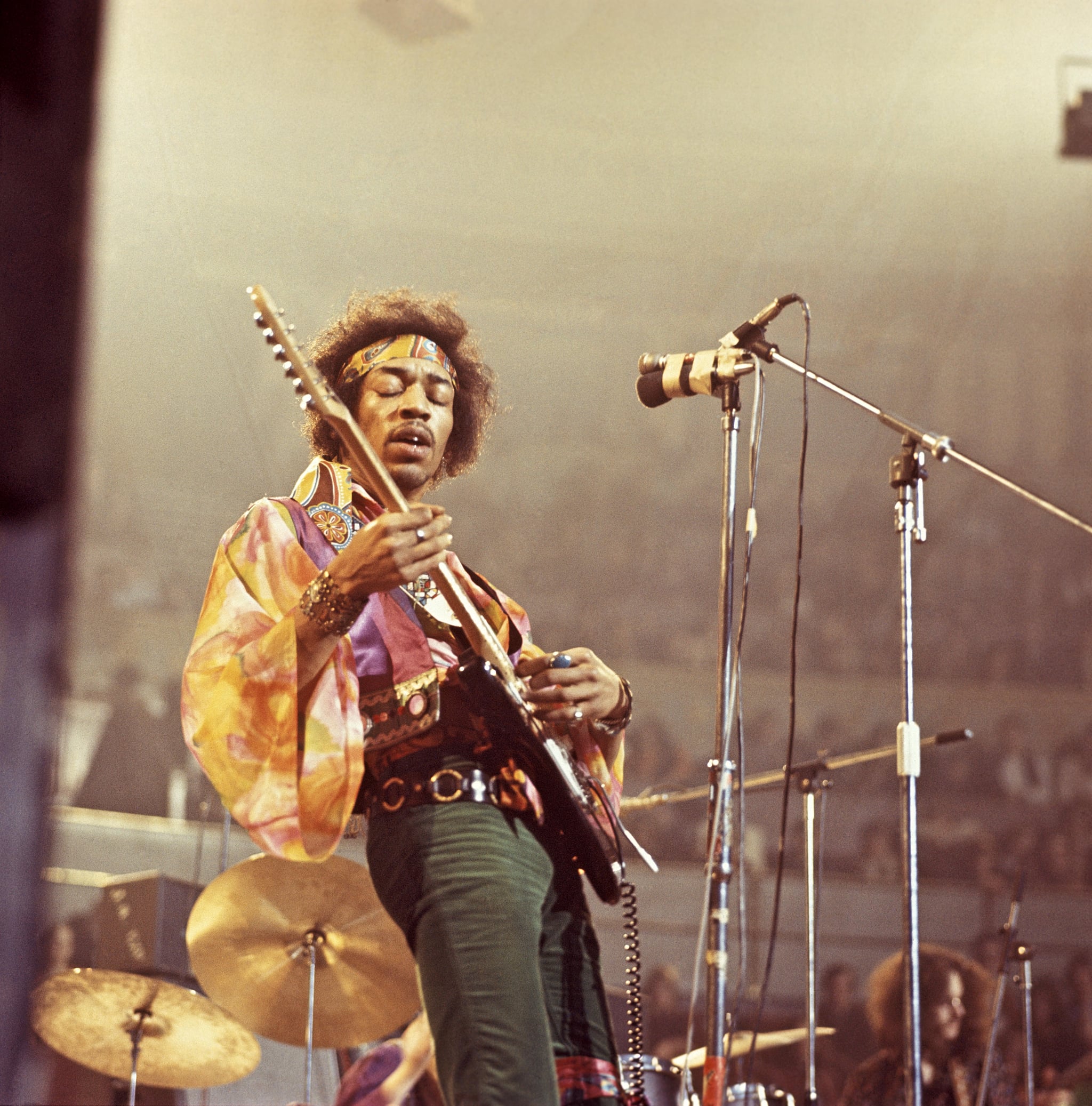 Image Source: Getty / Redferns
Just hearing the name Jimi Hendrix conjures an electric energy; after all, this was the guy who performed a now-iconic rendition of "The Star-Spangled Banner" at Woodstock and set his guitar on fire at the Monterey Pop Festival. But just a few years after hitting it big in the music world, Jimi's life would end in a very sad way.
In the days before his death, Jimi hadn't been feeling great; he was overworked, wasn't sleeping, and reportedly had the flu. On Sept. 17, 1970, Jimi was in London with his girlfriend, a German painter named Monika Dannemann. The two spent the evening at her apartment at the Samarkand Hotel in Notting Hill, chilling out, smoking hashish, and drinking tea. They had dinner and shared a bottle of red wine, then Jimi took a bath and Monika drove him to a party hosted by one of Jimi's business associates, Pete Kameron. While at the party, Jimi was said to have taken "at least one amphetamine tablet" known as a "Black Bomber." Monika soon returned to the party, demanding to speak with Jimi, who, according to guests, got angry because she "wouldn't leave him alone." Jimi eventually relented, went downstairs to speak to his girlfriend, and unexpectedly left the party around 3 a.m.
In his book Jimi Hendrix: The Final Days, author Tony Brown recounts the details of Jimi and Monika's night. Monika was the last person to see Jimi alive; she later told authorities that she made tuna sandwiches for them when they got home, and that Jimi, who was still struggling to sleep, asked her for sleeping pills. She said that she wouldn't give them to him, but took one herself around 6 a.m. When she woke up four hours later, Jimi was "sleeping normally" next to her. She left the apartment to go buy cigarettes, came back and found him in bed, breathing but unconscious. She called the police, and an ambulance arrived at 11:27 a.m. Oddly enough, when crew members arrived at the flat, the door was wide open and the curtains were closed, but Monika Dannemann was gone.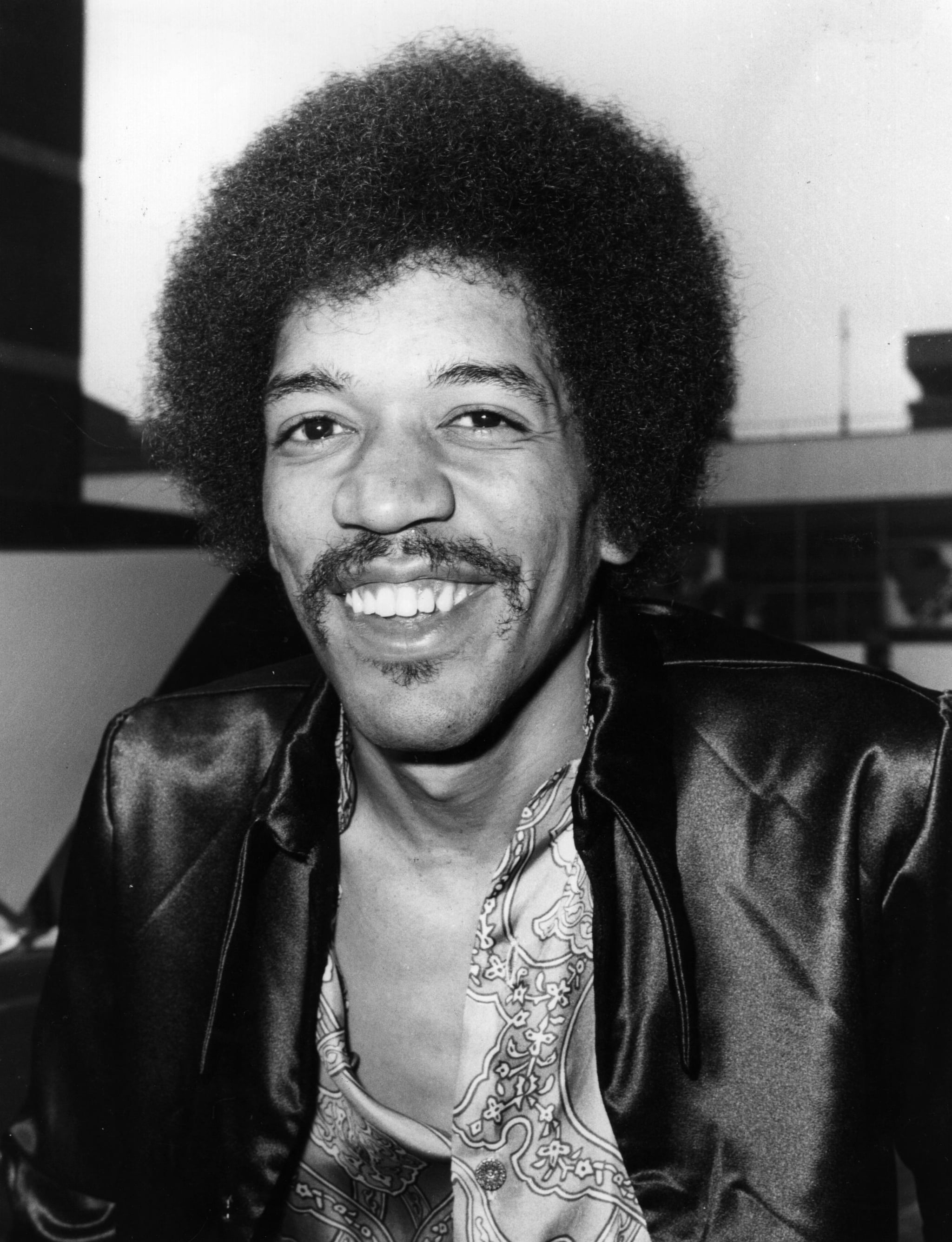 Image Source: Getty / Central Press
According to paramedic Reg Jones, Jimi was "covered in vomit," and "his airway was completely blocked all the way down." Once police arrived, Jimi was taken to St. Mary Abbot's Hospital in Kensington, where attempts to resuscitate him were unsuccessful. "He was cold and he was blue," Dr. Martin Seifert explained. "On admission he was obviously dead. He had no pulse, no heartbeat, and the attempt to resuscitate him was merely a formality." Jimi Hendrix was pronounced dead at 12:45 p.m. on Sept. 18, 1970. He was 27.
The autopsy exam concluded that Jimi choked on his own vomit and died of asphyxia while intoxicated with sleeping pills. The coroner didn't find any evidence of suicide, but Monika later stated that Jimi had taken nine of her Vesparax sleeping pills, which would have been 18 times the legal dose. The details of Jimi's death are still being disputed to this day: some believe that red wine was forced down his throat in at attempt to murder him, while others maintain that he died by suicide amid frustrations with the music business. It also doesn't help that Monika's statements to authorities would change significantly each time.
But just 16 days after Jimi's passing, the music world would lose another incredible talent: Janis Joplin was found dead from a heroin overdose in her LA hotel room at the same age as Jimi. The two would become part of a group of famous musicians who coincidentally passed away at the same young age, including Jim Morrison, Kurt Cobain, and Amy Winehouse. While Jimi's life and career was tragically cut short (and the details of his passing are still being debated), his influence and legacy will live on forever.